Merch Alert: Only 95 Shopping Days Left Until Christmas!
With the holidays swiftly approaching (only 95 shopping days left!), the world of Harry Potter merchandise is kicking into overdrive. And as always, you can count on MuggleNet to keep you up-to-date on the products you'll want to add to your collection… or the new wing of your home you had to construct to house all of them.
While it may not seem like it just yet, cooler weather is on the way, and when those chilly autumn breezes and icy winter winds start blowing, you can keep cozy and warm while repping your Hogwarts House pride in these new Harry Potter: Premium Padded Unisex Jackets from Merchoid. The thick coats feature woven House emblems on the reverse and the upper chest and are retailing at $84.99. You Hufflepuffs may be particularly good finders, but you won't be able to locate images of your jacket just yet. You can get the basic idea, however, from pictures of the other three House jackets in the gallery below.
We're also looking forward to bundling up in these Harry Potter Girls Hooded Sweaters from Hot Topic. In House colors with crests embroidered on the chest, side vents, and a drawstring hood, you'll be taking your hoodie game to a new level. And the good news is, Hot Topic is running a 20%-off sale at the moment on the regularly $49.90 and $54.90 sweaters!
Returning to Merchoid for a moment, the site has also recently debuted a pair of collectibles sure to delight any Potter fan on your list: the Harry Potter: "The Wand Chooses the Wizard" Ollivanders Pen Set and the Harry Potter: Breaking the Wall Platform 9 3/4 Bookends. The pen set comes in a lovely Ollivanders-logo box and includes four pens replicating the wands of Harry Potter, Hermione Granger, Albus Dumbledore, and Lord Voldemort. The set retails for $36.99 and is available for purchase now. The bookends, meanwhile, give the illusion that young Harry is running through the barrier of one end of your book collection, while his trolley is seen breaking through the other side. That $71.99 piece is on preorder for a February 2020 delivery.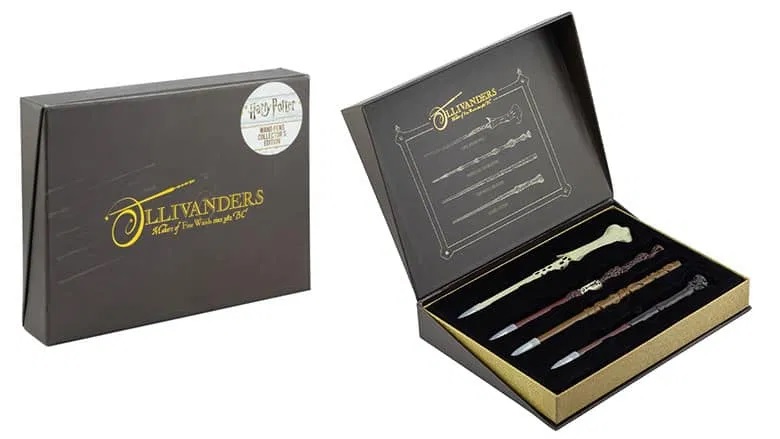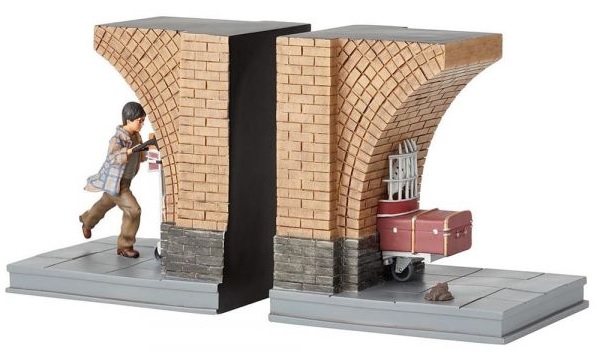 The holidays also mark the arrival of Advent calendars of all sorts, and fans this year are getting the opportunity to count down the days in a wide variety of ways. In addition to the Funko Pop! and LEGO Advent calendars MuggleNet has previously let you know about, Zavvi has announced a new limited-edition collectible coin Advent calendar! The calendar includes 24 collectible coins featuring beloved characters and is listed at $74.65 in the United States, £59.99 in the United Kingdom. Only 2,000 of these items are being produced, so you'll want to hurry and preorder yours now for an October 30 release.
The young and the young at heart will love the Harry Potter Magical Infinity Advent Calendar from Kids@Play. The tower of 360-degree drawers holds 24 surprises ranging from exclusive plushes to charms, and you can refill the drawers for more fun for years to come! The infinity calendar retails for £69.99 in the UK but has been spotted at Barnes & Noble stores in the US.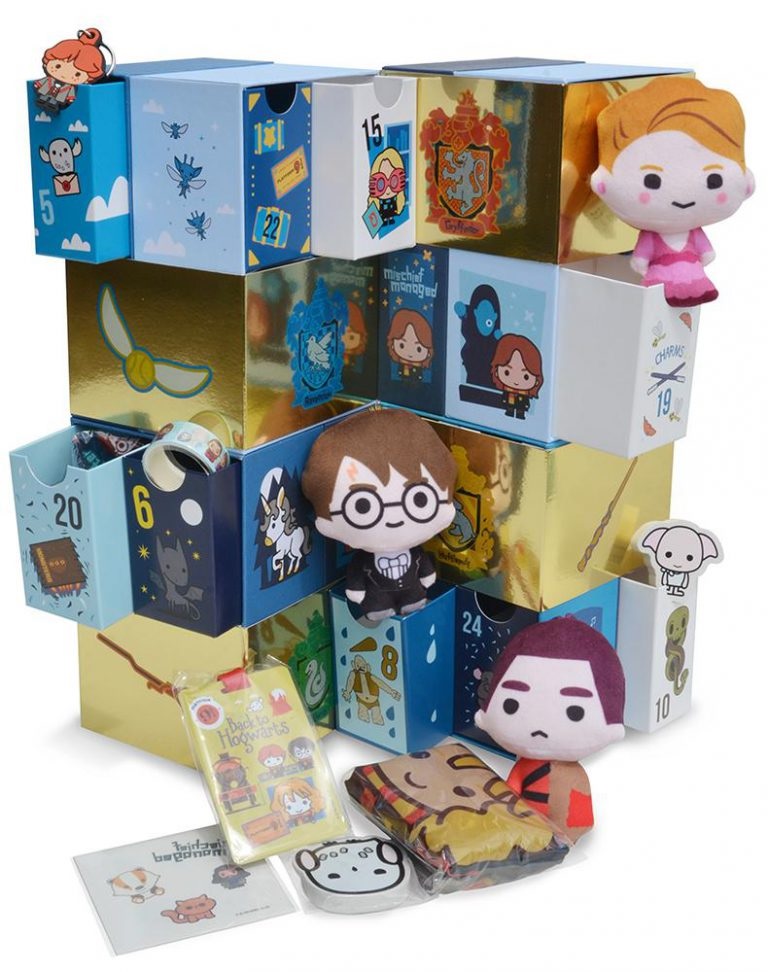 If you like coming up with your own Advent treats, you'll also enjoy Primark's new Hogwarts Express calendar. The beautiful wooden replica of everyone's favorite train features 24 drawers just waiting to be filled with magic and will surely become a treasured item in your holiday decor collection. It retails for £15 in Primark stores in the UK.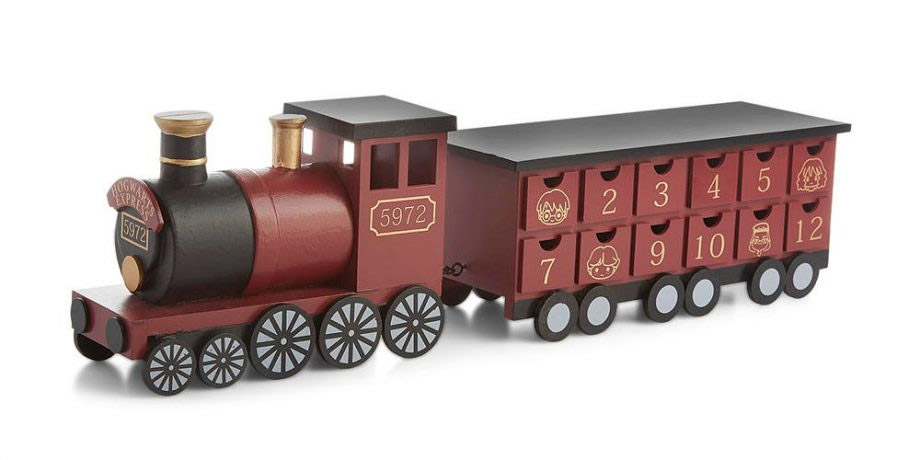 Primark also recently released a new line of House-themed bedding and Harry Potter stationery items. The bedding includes sheet sets starting at £14 and throws and cushions starting at £6, while the stationery starts at £1.50. Always keep an eye on Primark's Instagram page for new items!
If you or someone you love is visually impaired, we've also got good news from LEGO: The toy manufacturer is working diligently to update its building instructions with verbal descriptions so that each step is compatible with braille and screen readers! Gizmodo reports that while LEGO has a few sets with instructions for the visually impaired, its popular licensed sets have been out of reach until now.
The AI is still being perfected, but LEGO hopes that it will eventually […] be able to convert the instructions [not only] from the company's vast past library of sets but also for every new set as soon as it's released, in any language required, with minimal additional effort or human input.
LEGO's current inclusive instructions are available online, and new sets are scheduled to launch in 2020.
Crafty fans into knitting and crochet will be thrilled to learn that two new books are on the horizon: Harry Potter Crochet and Harry Potter: Knitting Magic! The crochet book will allow you to conjure up adorable figures, providing the yarn, stuffing, needle and thread, safety-eye beads, and special magic wand crochet hook that will allow you to create Harry Potter and Dobby. The included instruction book then provides the step-by-step directions you'll need to craft ten additional characters. The book retails at $17.49 in the US or £20.34 in the UK and can be preordered now for an October 8 release.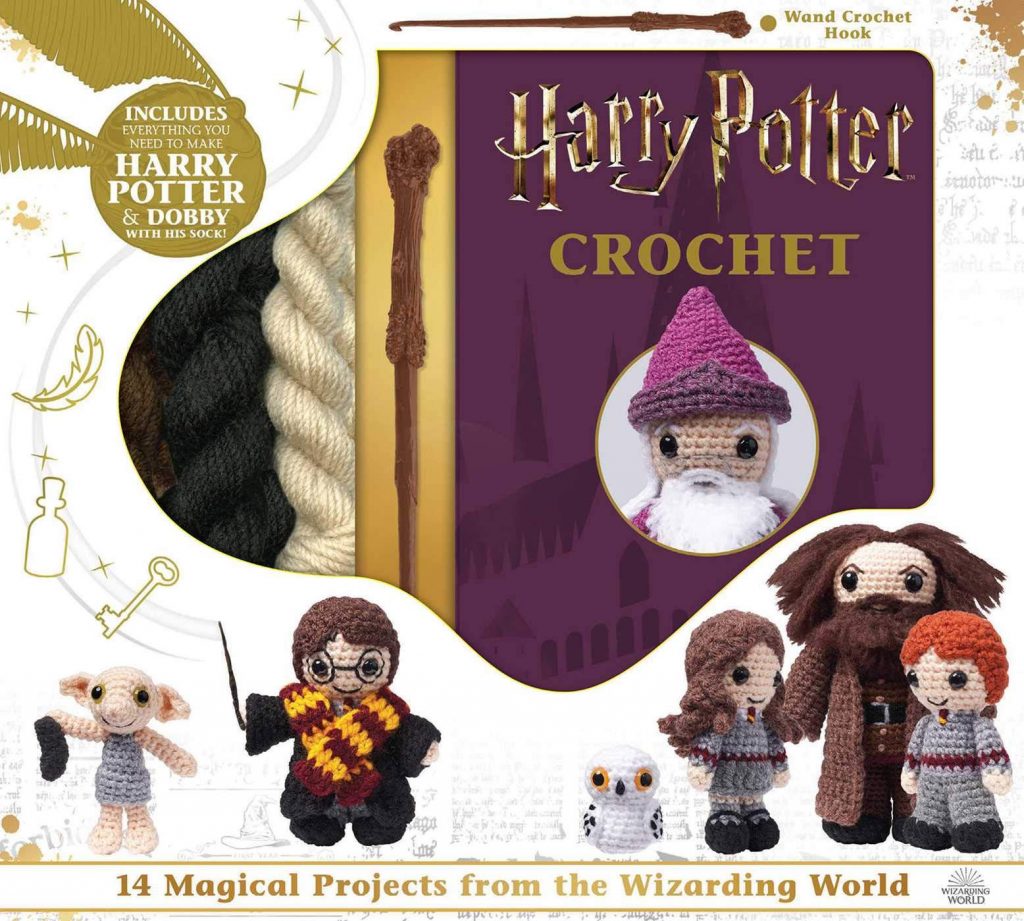 Harry Potter: Knitting Magic, meanwhile, will give you the opportunity to "cast on with needles and wands" to re-create beloved items such as Molly Weasley's Christmas sweaters and House scarves. That book retails at $26.99 in the US or £20.23 in the UK and can be preordered now for a January 28 release.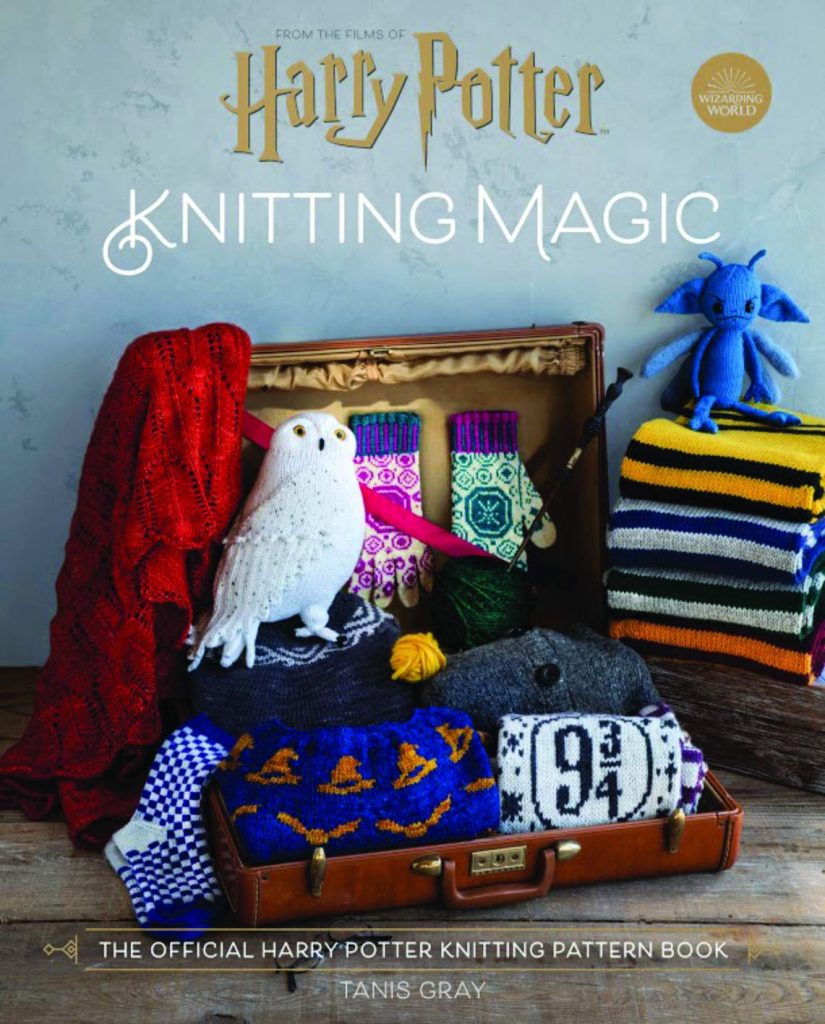 We're also loving this Harry Potter wand handle backpack from Loungefly, perfect for students or anyone who just loves tossing a backpack over their shoulder. The item is embellished with artificial leather, gold zippers, a gold lion's head above the inscription "H. Potter," and red-and-gold stripes and also features two zipper compartments and two side pockets for your item-stashing convenience. It's retailing for $79.90 at BoxLunch but is currently $63.92 with a 20% discount!
If, like us, you're always up for a Potter-themed game night, Harry Potter Labyrinth from Ravensburger is for you! Starting with the game board and a few pieces, you and your friends will work to see who can connect the corridors Marauders-style, with certain Houses featuring special skills that grant access to secret passages! The game is available now for $31.86 from Amazon and £21.98 from Amazon UK.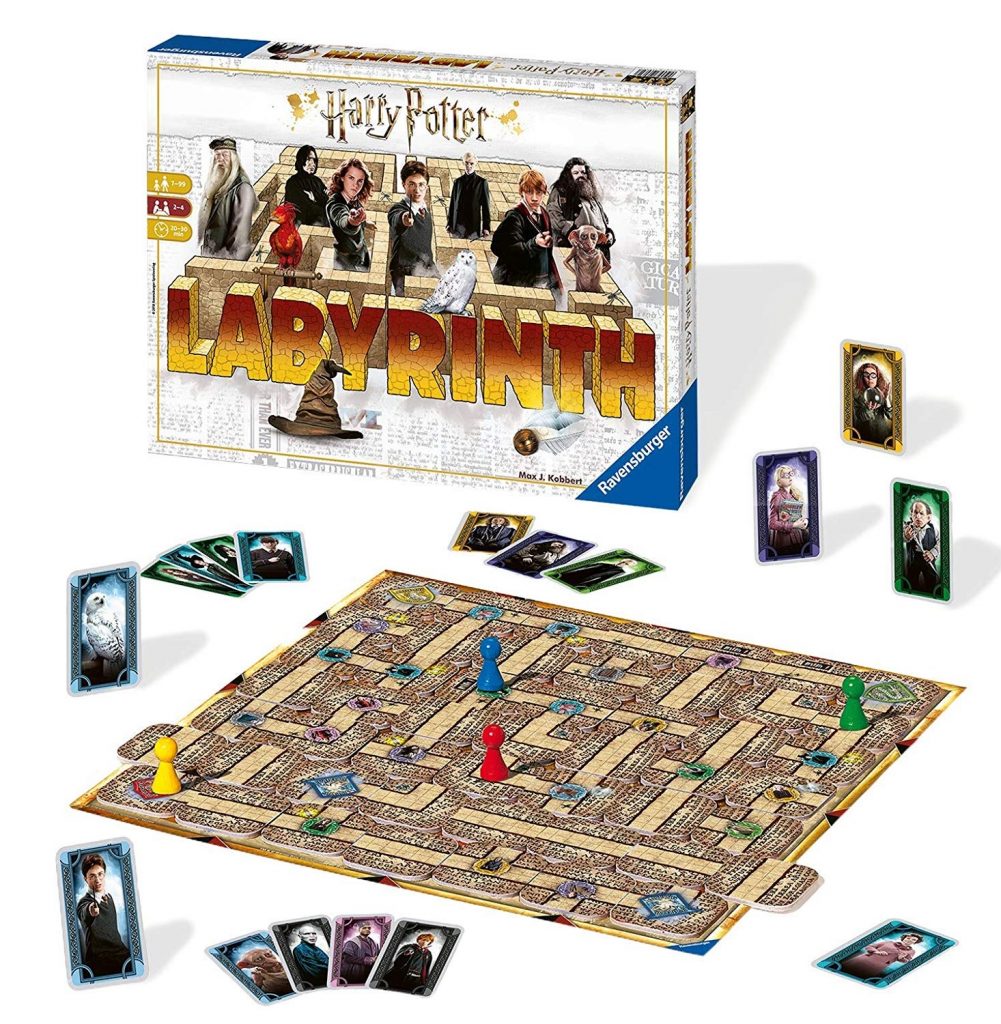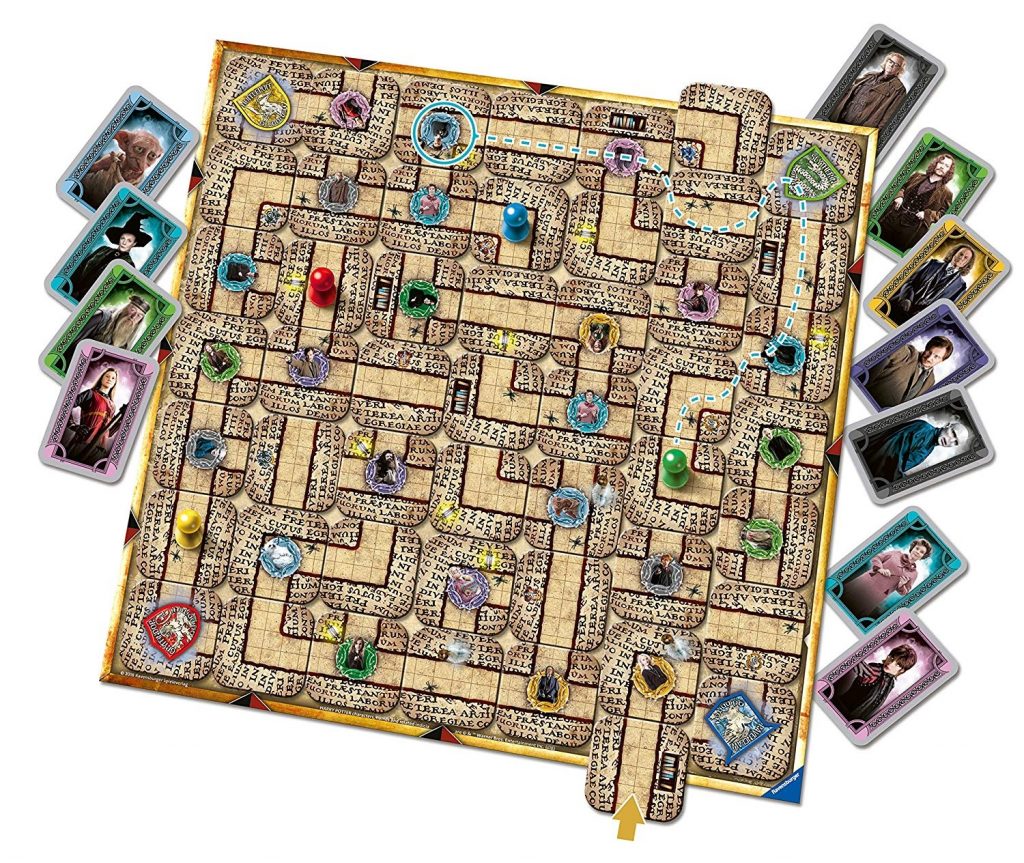 Last but certainly not least, if you've been keeping an eye on MuggleNet's social media accounts today, then you've already been charmed by McFarlane Toys' new creature line! These gorgeous replicas of Buckbeak and a Hungarian Horntail will be available at Walmart and Target, and online via Amazon, in mid-October!
We hope we've given you a bit of a head start on your holiday shopping! Which of these items are must-haves for your collection? Let us know in the comments!