Main PS/SS COS PoA GoF OotP HBP DH
Given the immense popularity of the Harry Potter book series, as well as evolving technology since its publication, it was inevitable that the seven books in the series would get converted into multiple formats to increase their accessibility to readers of all types. The series was first converted into audiobook format, with Stephen Fry narrating the UK versions and Jim Dale narrating the US versions. Then, with the growing popularity of e-books made accessible through e-readers and tablets, the entire series was converted into e-book format in 2012 exclusively through Pottermore, making it that more convenient to carry around the entire Potter series on a single device.
Audiobooks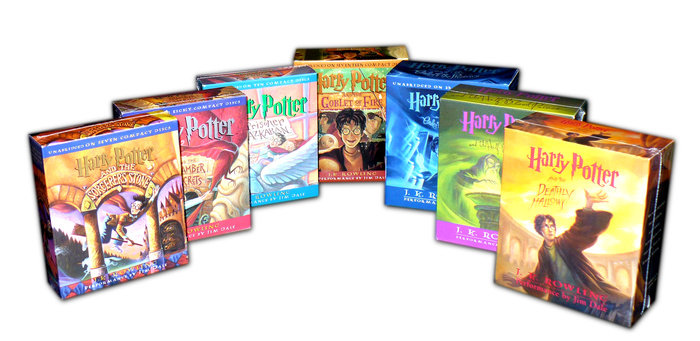 The Harry Potter series has been made available in several languages over the years, and the audiobooks have slowly evolved from cassette tapes and CDs to digital products.
E-Books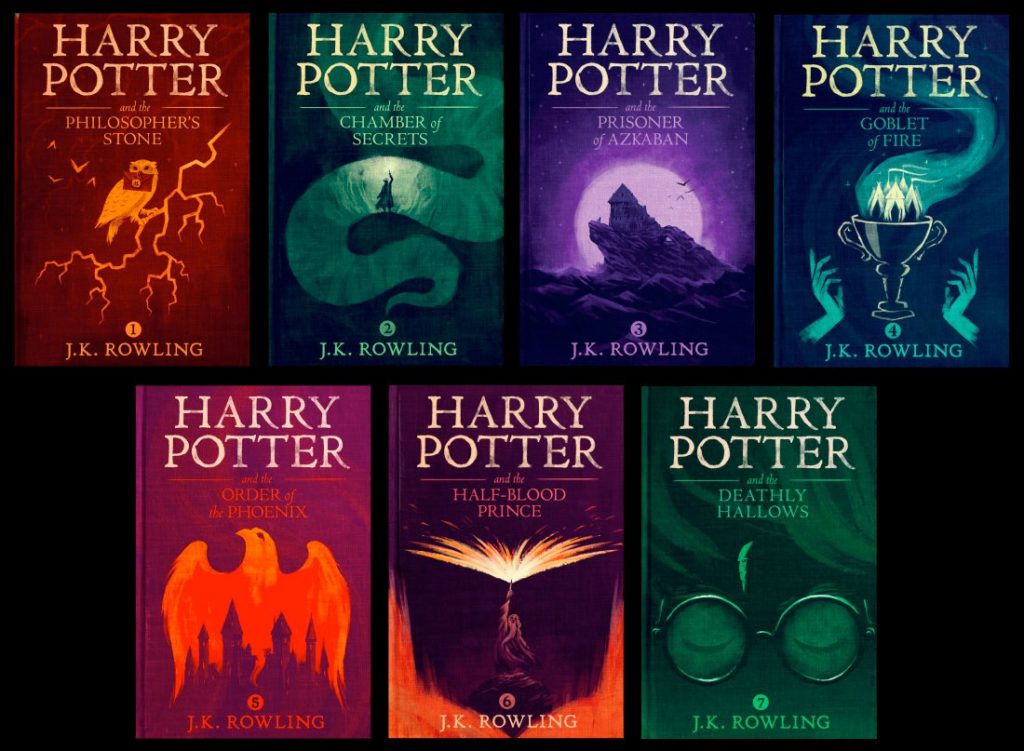 The Harry Potter series and other companion books have been translated into many languages of e-books. The newest advancement in Potter-related e-books came in the form of the Harry Potter and the Philosopher's Stone: Illustrated Kindle in Motion edition, with animations and videos integrated throughout the pages.