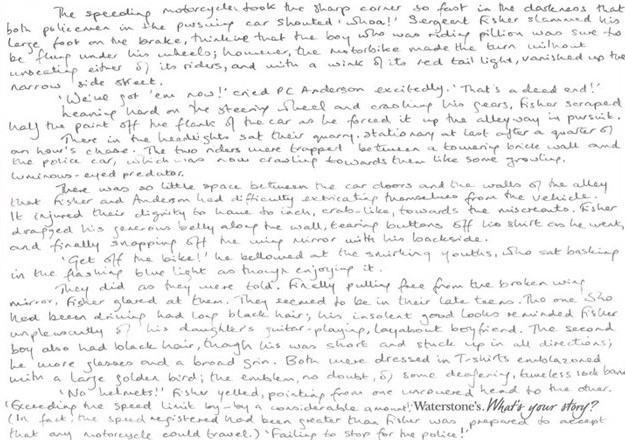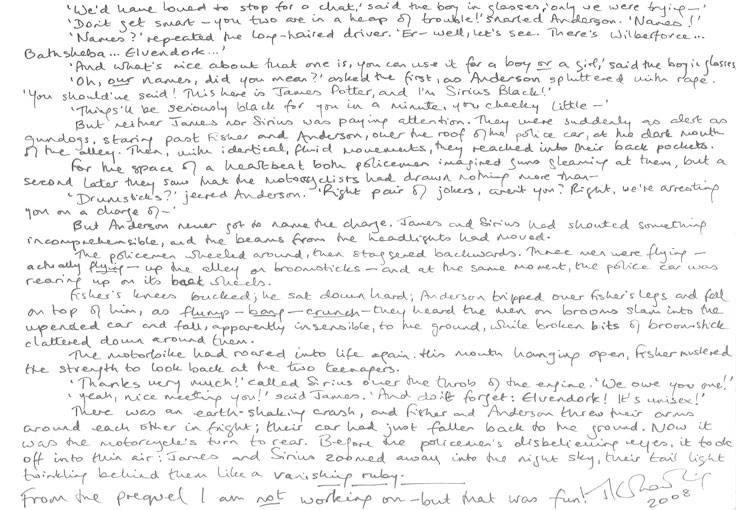 The unofficial Harry Potter prequel is an 800-word story written by J.K. Rowling. It was handwritten for a charity event at Waterstone's and auctioned off for £25,000. The money raised went to English PEN and Dyslexia Action. It was published online on June 11, 2008. Set three years before the birth of Harry Potter, the story recounts an adventure had by Sirius Black and James Potter.
Although I did feel like a bit of a relapsing addict as I sat down to write, the words poured from my pen with frightening ease – I am NOT working on a prequel. Indeed, I've written that clearly at the bottom of the card itself. I just thought that this was the best way to make money for two extremely worthwhile charities. – J.K. Rowling
In May 2017, the postcard on which the prequel was written was stolen during a burglary. Despite appeals from J.K. Rowling and local police, it has yet to be recovered.