With over 600 million books sold in 83 languages, the most recent being Yiddish in February 2020, the Harry Potter series by author J.K. Rowling has become the bestselling book series in history. The story chronicles the life of the titular character, Harry Potter, and his friends Ron Weasley and Hermione Granger through their seven years at Hogwarts School of Witchcraft and Wizardry.
History
It was 1990. My then boyfriend and I had decided to move up to Manchester together. After a weekend's flat-hunting, I was traveling back to London on my own on a crowded train, and the idea for Harry Potter simply fell into my head.

I had been writing almost continuously since the age of six but I had never been so excited about an idea before. To my immense frustration, I didn't have a pen that worked, and I was too shy to ask anybody if I could borrow one...

I did not have a functioning pen with me, but I do think that this was probably a good thing. I simply sat and thought, for four (delayed train) hours, while all the details bubbled up in my brain, and this scrawny, black-haired, bespectacled boy who didn't know he was a wizard became more and more real to me.

Perhaps, if I had slowed down the ideas to capture them on paper, I might have stifled some of them (although sometimes I do wonder, idly, how much of what I imagined on that journey I had forgotten by the time I actually got my hands on a pen). I began to write 'Philosopher's Stone' that very evening, although those first few pages bear no resemblance to anything in the finished book.

- J.K. Rowling
In June 1997, Arthur A. Levine, an editorial director at Scholastic Books, received a galley of Harry Potter and the Philosopher's Stone, which he read on the plane home from the Bologna Book Fair. Bloomsbury Publishing purchased the manuscript in June 1997.
On July 21, 2007, the final novel, Harry Potter and the Deathly Hallows, was published worldwide to celebrated acclaim, breaking the Guinness World Record for the fastest-selling book of fiction in 24 hours with an impressive 11 million copies. The entire series of seven books was made into eight blockbuster movies by Warner Bros. and was the highest-grossing film series until 2015, at which point it was surpassed by the Marvel Cinematic Universe.
On December 6, 2013, Bloomsbury announced that Jim Kay would illustrate new, fully illustrated editions of all seven of the Harry Potter books. Jim Kay has since announced that after finishing the fourth book he will be stepping down due to prioritizing his own mental health. MinaLima, the dynamic duo who worked on the Harry Potter and Fantastic Beasts films as visual graphics specialists, began to work on interactive and graphic editions of the Harry Potter works in February 2020.

Box Sets
US 25th-Anniversary (2023)
Hogwarts Houses (2021)
Companion Books
Harry Potter: A Magical Year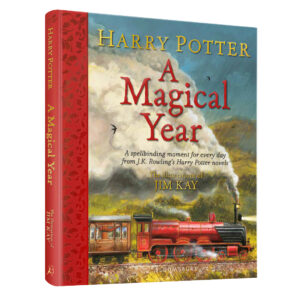 Publication Date: October 19, 2021
Publisher: Scholastic Inc.
Product Dimensions: 7.75 x 1 x 9.25 inches
240 pages
A unique and beautiful gift book celebrating the art of Jim Kay -- 366 magical moments from J.K Rowling's Harry Potter novels, evoked in spellbinding brushstrokes, characterful ink work, and illuminating pencil sketches.
This irresistible gift book takes readers on an unforgettable journey through the seasons at Hogwarts. Jim Kay's captivating illustrations, paired with much-loved quotations from J.K. Rowling's Harry Potter novels -- one moment, anniversary, or memory for every day of the year -- bring to life all of the magic, beauty, and wonder of the wizarding world.
Jim Kay has been enchanting readers since the publication of the Illustrated Edition of Harry Potter and the Sorcerer's Stone in 2015. Now, in Harry Potter: A Magical Year, a selection of Kay's most iconic illustrations are joined by previously unseen pencil sketches and preparatory pieces, offering unique and fascinating insight into the artist's sketchbook.
From the snowy towers of Hogwarts, to the dancing eyes of Professor Albus Dumbledore, to the hustle and bustle of Diagon Alley, this visual feast is the perfect companion for readers of all ages, at any point on their Harry Potter journey, and a gift to cherish for years to come.
⬆ Back to top

The Harry Potter Wizarding Almanac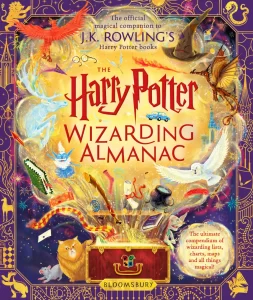 Publication Date: October 10, 2023
Publisher: Scholastic Inc.
208 pages
The only official companion to the seven spellbinding novels about the Boy Who Lived, fully illustrated and superbly sorted – the perfect gift for Harry Potter fans of all ages!
Whisk yourself away to Harry Potter's wizarding world with this Whiz-bang of an illustrated companion. Discover magical places, study wandlore, encounter fantastic beasts, and find out about the witches and wizards who lived. From the Sorting Hat to the secrets of the Forbidden Forest, it's all packed inside!
This dazzling gift book brings together beloved characters, unforgettable moments, and iconic locations from Harry Potter and the Sorcerer's Stone all the way through to Harry Potter and the Deathly Hallows. It's the ultimate magical miscellany, filled with facts and fun about the wizarding world, beautifully catalogued and brilliantly explored. Joyfully illustrated throughout in full color by seven stunning artists and tingling with astonishing details to spot on every page, this is the ideal introduction to the Harry Potter stories for new readers and sure to surprise and fascinate lifelong fans. From incredible cross-sections to magical maps and ingenious lists, lose yourself exploring Hogwarts and beyond…
⬆ Back to top

Illustrators
Jason Cockcroft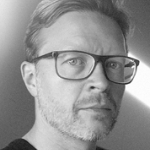 Jason Cockcroft is a highly talented illustrator who was enlisted to illustrate the final three Harry Potter books for Bloomsbury. He was born in Auckland, New Zealand, but his family returned to Leeds, England, when he was a baby. He graduated from Falmouth School of Art in Cornwall, England in 1994. While he was a student, his work was noticed by publishers and agents. He won the first-ever Blue Peter Book of the Year Award in 2000 for his work on Geraldine McCaughrean's A Pilgrim's Progress. He is also the illustrator of Judith Nicholls's Billywise and Tony Bradman's Daddy's Lullaby. Not only is he an illustrator, but he is also an author as well as an accomplished watercolor artist and portrait painter. His work has been exhibited in several cities in England: Birmingham, Manchester, Leeds, and London. In 2009, his first children's novel, Counter Clockwise, was published in the US.
Andrew Davidson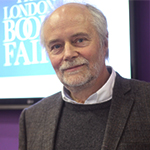 Andrew Timothy Davidson is a British illustrator and designer, born on May 13, 1958. He studied graphic design at the Royal College of Art in London, graduating in 1982, and is well known for his gouache paintings and wood-engraved artwork. He specializes in handcrafting, working with French- and Japanese-made paper, engraving on English boxwood, and printing blocks on an 1859 Albion hand press.
Davidson has worked on a diverse range of projects, from designing the UK's Royal Mail postage stamps to the glass doors at Wimbledon's Centre Court. He has worked with clients like HarperCollins, Penguin Books, Rolex, and the HRH Prince of Wales's Duchy Originals, to name a few. He has also illustrated two novels by Ted Hughes, with the two winnings the Kurt Maschler Award for their 1985 edition of The Iron Man, and worked on the 2002 edition of Jack London's The Call of the Wild.
Bloomsbury and Webb & Webb approached Davidson to illustrate the book covers for the 2013 adult editions of the Harry Potter series. He handcrafted wood engravings on 9″ x 7″ English boxwood and printed them onto Japanese paper, creating a perfect effect. He revealed that he wanted them to look "as if they had come straight from the pages of a book taken from the library at Hogwarts." Davidson took two months to complete the project, and each illustration depicts a key scene, character, or setting from that book, interspersed with hidden clues. In his words, "each image aims to capture the spirit and setting of each book – as the stories become darker, so do the engravings."
Jonny Duddle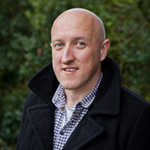 Jonny Duddle is a Welsh illustrator who grew up roaming the mountains and beautiful landscapes of North Wales. He also spent much of that time drawing and creating his own beautiful worlds on paper.
After studying illustration in college, followed by a stint of unusual jobs, he eventually became a designer for computer games. It was while doing this that Jonny wrote and illustrated his first picture book, The Pirate Cruncher, in 2009. He followed this up with 2012's The Pirates Next Door, for which he was awarded the overall Waterstones Children's Book Prize. He would go on that year to work for Aardman Animations in animating the critically acclaimed film The Pirates! His artwork is created using a blend of pencil and digital drawing techniques.
In 2014, Bloomsbury contacted Duddle about illustrating a new set of covers for the entire Harry Potter series. These beautiful covers were released the same year. In 2017, Duddle also illustrated covers for the Hogwarts Library series.
Mary GrandPré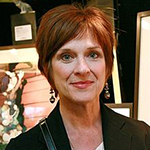 Mary GrandPré is an American illustrator from South Dakota. She was born in February 1954 and began drawing five short years later. Inspired by all types of art, from Mickey Mouse to Salvador Dalí to the stained glass windows in her church, she studied fine arts at Pomona College in Claremont, California, and later attended the Minneapolis College of Art and Design. Her art is created completely by hand. Eventually, she created a style she refers to as "soft geometry."
After dedicating some time to getting her artwork noticed in the professional arena, GrandPré was spotted by several magazines and advertising agencies. Her work was featured in The Atlantic, The New Yorker, and The Wall Street Journal and caught the eye of a DreamWorks executive, who invited her to work on 1998's Antz.
It was around the same time that Scholastic's David Saylor contacted GrandPré in regard to illustrating the Harry Potter series. Initially, GrandPré declined the offer, citing her busy schedule as the reason she couldn't make time to draw pictures of a boy wizard and his adventures. Saylor, however, was finally able to convince GrandPré to take the job. She went on to illustrate each of the covers of the original American editions of Harry Potter, as well as the drawings above each chapter title.
In terms of her process for the series, GrandPré would receive manuscripts of the books prior to their release. As she read through them, she would mark those scenes she thought would make for the best illustrations. She would then create a selection of sketches that would be sent to the editors, who would decide which would appear in the final publications.
In 2006, GrandPré continued her work with the Harry Potter series by illustrating the box of the special edition set of Quidditch Through the Ages and Fantastic Beasts and Where to Find Them and again in 2008, with the cover of The Tales of Beedle the Bard.
GrandPré has illustrated many other children's books, including Chin Yu Min and the Ginger Cat by Jennifer Armstrong, Henry and Pawl and the Round Yellow Ball, which she co-wrote with her husband, Tom Casmer, and The Noisy Paint Box: The Colors and Sounds of Kandinsky's Abstract Art by Barb Rosenstock, for which she received a Caldecott Honors award in 2015.
She is still active today, working in advertising, book illustrations, and fine art exhibits.
Giles Greenfield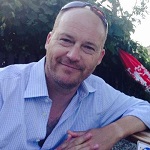 Born in 1963, Giles Greenfield holds an illustration degree from Kingston Polytechnic. As of 2008, he was living in Devon, England.
Before Harry Potter, Greenfield worked as a storyboard artist for advertising agencies in London. One of his first jobs was illustrating the initial Classic FM radio advertising campaign. After that, he worked with Hobsons Publishing and the magazine's Wine, Director, and Tax Journal.
Greenfield illustrated the cover for the Bloomsbury edition of Harry Potter and the Goblet of Fire. He was supposed to create the cover for the fifth book as well but unfortunately didn't finish it due to his daughter, Sasha, being diagnosed with a terminal genetic illness.
Jim Kay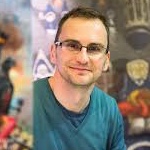 Jim Kay is an English artist from Northhampshire who studied illustration at the University of Westminster. After his graduation from university, Kay worked at the Tate Britain library and archives and at the Royal Botanic Gardens, Kew. Since then, he has produced concept work for film and TV as well as contributed to an exhibition at the Victoria and Albert Museum in London. Kay was also awarded the Kate Greenaway Medal in 2012 for his illustrations in A Monster Calls by Patrick Ness.
In more recent years, Kay was selected personally by J.K. Rowling to illustrate the Harry Potter series. He has gone on to illustrate books one through four and then stepped down. These illustrated books bring the world to life in such a colorful and brilliant way. Each book is filled with new illustrations masterfully created by Kay that draw readers in with their magic. He i
Kazu Kibuishi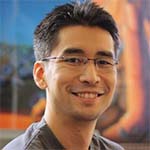 Kazuhiro "Kazu" Kibuishi, born April 8, 1978, is an American graphic novel author and illustrator. Kibuishi was asked to illustrate the covers for the Harry Potter novels for inclusion in the 15th-anniversary edition box set from Scholastic. He was born in Tokyo, Japan, and moved to the United States with his mother and brother in 1982. A few years after graduating from UC Santa Barbara in 2000 with a BA in film studies, he founded the Flight anthology, a critically acclaimed comics series he edits. Kibuishi is also the creator of Daisy Kutter: The Last Train, which made the YALSA booklist for the 2006 Best Books for Young Adults. He currently works as a full-time graphic novelist.
Eduardo Lima and Miraphora Mina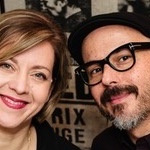 Eduardo Lima and Miraphora Mina are both graphic artists who have done a great deal of work illustrating for the Harry Potter franchise (books, movies, etc.) over the years. Mina graduated from Central Saint Martins College of Art and Design in 1987, and Lima is a 1997 visual communications graduate from the Pontifical Catholic University of Rio de Janeiro. These two artists started working together in 2001 to help create and establish an illustrated universe for the Harry Potter film series.
After working with each other for some time and becoming such great collaborators, Lima and Mina formed their own design studio, MinaLima, in 2009. Both artists have continued to be involved in the Harry Potter franchise, creating commissions for the Wizarding World of Harry Potter theme park in Orlando, Florida. More recently, in 2015, MinaLima started designing for the Fantastic Beasts franchise.
MinaLima began their illustrated collection of the Harry Potter books in 2020, releasing Sorcerer's Stone in November and Chamber of Secrets the following October.
MuggleNet Interview – July 2021 MuggleNet Interview – June 2021 MuggleNet Interview – 2019 MuggleNet Interview – 2012 MuggleNet Interview with Eduardo Lima MuggleNet Interview with Miraphora Mina
Clare Melinsky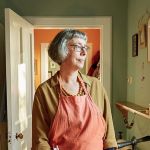 Clare Melinsky has been an illustrator for over 30 years. Her work can be seen in packaging, magazines, and newspapers. She also created cover illustrations for Shakespeare's plays for Penguin Books. In 2009, she worked for ten months on a new set of covers for the Harry Potter novels. This new set of original covers was for a series of signature editions. Melinsky has admitted that the Harry Potter covers were the most high-profile job she's ever done.
Olly Moss
Oliver Jonathan Moss is a Winchester, UK-based graphic artist born on January 24, 1987. He studied literature at the University of Birmingham. Illustration was merely a hobby for him, but he started receiving commissions through the Internet and eventually gained popularity. He enjoys re-creating movie posters, and his works have often been displayed as limited-edition collectibles by Mondo and Empire magazine. He made posters for the cast of Thor and the Star Wars films among others and did the cover artwork for the video game Resistance 3. He was also the art director for the game Firewatch.
His "Optical Illusions" set was commissioned by Pottermore for the Harry Potter e-book series in 2015. The "Hogwarts" set of prints depicting Hogwarts Castle was commissioned by Pottermore as limited-edition travel posters; they ended up being used as covers for the German audiobook editions. Moss later tweeted about three other sets of unreleased covers called "Heraldry," "Silhouettes," and "Illustrated." He also redesigned the cover of the Fantastic Beasts and Where to Find Them e-book for Pottermore in 2017. He enjoys incorporating multiple layers of hidden meaning in his works but takes care not to spoil the books.
Levi Pinfold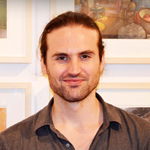 Levi Pinfold was born in the Forest of Dean, graduated from University College Falmouth in 2006, and has since won many prestigious awards for his works. He enjoys music and occasionally plays the banjo. He has published the award-winning picture books The Django, Black Dog, and Greenling and has worked on the illustrations for The Song from Somewhere Else by A.F. Harrold. He has also illustrated a few scenes inspired by George R.R. Martin's A Song of Ice and Fire.
Pinfold illustrated the covers of Bloomsbury's special 20th-anniversary House editions of the Potter book series, both hardback and paperback, and has adorned them with individual nuances. These editions are available in the different House colors, and the hardback versions have sprayed, striped pages resembling the House scarves. Each book in the series includes a Hogwarts school map and a unique illustration relating to that particular House. The stylized realism of Pinfold's illustrations and the symbolism behind each feature have attracted the attention of many readers.
Brian Selznick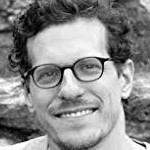 Born on July 14, 1966, Brian Selznick is an American illustrator and writer. He is best known for The Invention of Hugo Cabret, The Marvels, and Wonderstruck. Selznick grew up in East Brunswick, New Jersey, and graduated from the Rhode Island School of Design in Providence, Rhode Island. Following his graduation, Selznick worked in Manhattan for Eeyore's Books for Children. While he worked there, Selznick published his first book, The Houdini Box.
In 2008, Selznick won the Caldecott Medal from the American Library Association for The Invention of Hugo Cabret. This award recognizes the preceding year's most distinguished American picture book for children. The Invention of Hugo Cabret was adapted as a film, Hugo, and released in November 2011.
Selznick was chosen to illustrate the covers of the Harry Potter series to celebrate the 20th anniversary of the release of Harry Potter and the Sorcerer's Stone in the US.
Thomas Taylor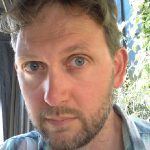 Thomas Taylor was born in 1973 and grew up in Wales. His interest in drawing began in childhood, and he later attended the Norwich School of Art and Design. Taylor's first commissioned job was as an illustrator for a new and unknown author, J.K. Rowling. When he accepted the illustrator project from Bloomsbury, he had no way of knowing how many people would eventually see his cover art for Rowling's first book, Harry Potter and the Philosopher's Stone. Taylor is an author and illustrator of children's books, picture books, and YA novels.
Cliff Wright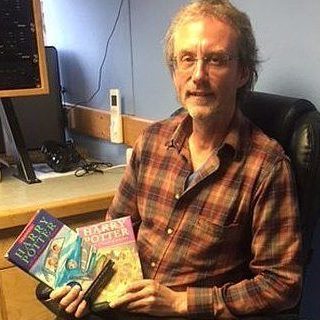 Cliff Wright is an artist of many mediums, including drawing, painting, and sculpting. He was born in England in 1963 and has been an illustrator since the 1980s. Wright is a visionary and brings words to life with his detailed illustrations. He has illustrated numerous books and advertisements.
Wright was already a well-established and experienced illustrator when he was given the task of illustrating the original UK editions of Harry Potter and the Chamber of Secrets and Harry Potter and the Prisoner of Azkaban. His work on the Harry Potter series included two book covers as well as a few images within the books. Wright put his touch on how Harry Potter looks and drafted Buckbeak until perfection.
Trivia
There is a dinosaur that has been named Dracorex hogwartsia, with Hogwartsia being based on the name of Hogwarts, in honor of the series. The name translates to "Dragon King of Hogwarts." Coincidentally, the dinosaur's name also contains the word "draco," but it has nothing to do with a Harry Potter book character sharing the name.
Five of the books in the series (with the exception of Sorcerer's Stone and Prisoner of Azkaban) include an eponymous chapter title.
Harry Potter and the Prisoner of Azkaban is the only book in the series in which a character does not die (although in the second book, the death is that of the Basilisk, not a human character).
In September 2012, J.K. Rowling admitted to having rushed work on some of the Harry Potter novels due to tight deadlines and floated the possibility of someday releasing "director's cut" editions of the novels.
From 2000 to 2009, the Harry Potter books were at the top of the 100 Most Frequently Challenged Books of the Decade.
Harry Potter Exhibition Companion Books
Harry Potter: A History of Magic
Harry Potter: A History of Magic is an original non-fiction book that explores the expansive mythology and real-life inspiration behind the Harry Potter series. The book is also available as an 11-hour audiobook narrated by Game of Thrones actress Natalie Dormer. Harry Potter: A History of Magic was released on October 4, 2018, and is available on Audible. The audiobook release coincided with the New York Exhibition of Harry Potter: A History of Magic.
Harry Potter: A History of Magic delights listeners with facts about the series, the writing process, mythology, and more. The audiobook takes listeners on a journey around the world and through history to explore 14th-century apothecaries, the Salem Witch Trials, and other historical events and locations that inspired J.K. Rowling as she wrote the series. The audiobook features interviews with Jim Kay, Stephen Fry, and Jim Dale. Harry Potter: A History of Magic is an audio documentary that is sure to please even the most curious Ravenclaws.
Buy on Amazon
Buy on Bookshop
⬆ Back to top
James & Sirius Prequel
The James & Sirius prequel is an unofficial
Harry Potter
prequel written by J.K. Rowling and published online on June 11, 2008. Set three years before the birth of Harry Potter, the handwritten, 800-word story recounts an adventure had by Sirius Black and James Potter. It was auctioned off for £25,000 at a charity event at Waterstone's, and the money raised went to English PEN and Dyslexia Action.
In May 2017, the postcard on which the prequel was written was stolen during a burglary. Despite appeals from J.K. Rowling and local police, it has yet to be recovered.