Fantastic Beasts and Where to Find Them Quidditch Through the Ages The Tales of Beedle the Bard
The so-called Hogwarts Library consists of books that were all mentioned in the Harry Potter book series. The first two books, Fantastic Beasts and Where to Find Them and Quidditch Through the Ages, were released as a set in March 2001 for Comic Relief. Both were mentioned in the first installment of the Harry Potter series, Harry Potter and the Sorcerer's Stone. The last of the set, The Tales of Beedle the Bard, which was first mentioned in Harry Potter and the Deathly Hallows, was auctioned off for charity in December 2007. A year later, it was released to the general public, with proceeds going to J.K. Rowling's charity, Lumos.
History
The Hogwarts Library was first released as a box set in 2001 by Scholastic. It included Fantastic Beasts and Where to Find Them and Quidditch Through the Ages.
In 2012, both Bloomsbury and Scholastic released a box set that featured Fantastic Beasts and Where to Find Them, Quidditch Through the Ages, and The Tales of Beedle the Bard. After the updated version of Fantastic Beasts and Where to Find Them was published in 2017, both Bloomsbury and Scholastic released an updated version of the box set.
Box Sets
Complete Collection Sets
Fantastic Beasts and Where to Find Them and Quidditch Through the Ages sets
Illustrators
Jonny Duddle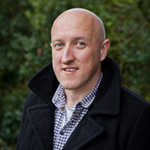 Jonny Duddle is a Welsh illustrator who grew up roaming the mountains and beautiful landscapes of North Wales. He also spent much of that time drawing and creating his own beautiful worlds on paper.
After studying illustration in college, followed by a stint of unusual jobs, he eventually became a designer for computer games. It was while doing this that Jonny wrote and illustrated his first picture book, The Pirate Cruncher, in 2009. He followed this up with 2012's The Pirates Next Door, for which he was awarded the overall Waterstones Children's Book Prize. He would go on that year to work for Aardman Animations in animating the critically acclaimed film The Pirates! His artwork is created using a blend of pencil and digital drawing techniques.
In 2014, Bloomsbury contacted Duddle about illustrating a new set of covers for the entire Harry Potter series. These beautiful covers were released the same year. In 2017, Duddle also illustrated covers for the Hogwarts Library series.
Olivia Lomenech Gill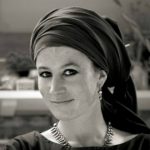 Olivia Lomenech Gill is a talented artist, illustrator, and printmaker who resides in Northumberland, UK. Her artwork is inspired by life and depicts humans, animals, and imaginary creatures. Gill has completed a vast array of skillful artwork and even owns and operates her own printing press. Her first experience as an illustrator was in 2012 when she had the opportunity to illustrate the book Where My Wellies Take Me, written by Clare and Michael Morpurgo. Where My Wellies Take Me won the English Association's 2013 English 4–11 Picture Book Award in the Fiction 7–11 Years category. Gill illustrated Fantastic Beasts and Where to Find Them as well as the cover of Scholastic's new edition in 2017. Gill brought life to the fantasy creatures of the wizarding world with spirited, detailed, and skillful illustrations.
Mary GrandPré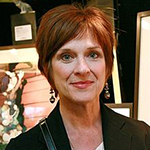 Mary GrandPré is an American illustrator from South Dakota. She was born in February 1954 and began drawing five short years later. Inspired by all types of art, from Mickey Mouse to Salvador Dalí to the stained glass windows in her church, she studied fine arts at Pomona College in Claremont, California, and later attended the Minneapolis College of Art and Design. Her art is created completely by hand. Eventually, she created a style she refers to as "soft geometry."
After dedicating some time to getting her artwork noticed in the professional arena, GrandPré was spotted by several magazines and advertising agencies. Her work was featured in The Atlantic, The New Yorker, and the Wall Street Journal and caught the eye of a DreamWorks executive, who invited her to work on 1998's Antz.
It was around the same time that Scholastic's David Saylor contacted GrandPré in regard to illustrating the Harry Potter series. Initially, GrandPré declined the offer, citing her busy schedule as the reason she couldn't make time to draw pictures of a boy wizard and his adventures. Saylor, however, was finally able to convince GrandPré to take the job. She went on to illustrate each of the covers of the original American editions of Harry Potter, as well as the drawings above each chapter title.
In terms of her process for the series, GrandPré would receive manuscripts of the books prior to their release. As she read through them, she would mark those scenes she thought would make for the best illustrations. She would then create a selection of sketches that would be sent to the editors, who would decide which would appear in the final publications.
In 2006, GrandPré continued her work with the Harry Potter series by illustrating the box of the special edition set of Quidditch Through the Ages and Fantastic Beasts and Where to Find Them and again in 2008, with the cover of The Tales of Beedle the Bard.
GrandPré has illustrated many other children's books, including Chin Yu Min and the Ginger Cat by Jennifer Armstrong, Henry and Pawl and the Round Yellow Ball, which she cowrote with her husband, Tom Casmer, and The Noisy Paint Box: The Colors and Sounds of Kandinsky's Abstract Art by Barb Rosenstock, for which she received a Caldecott Honors award in 2015.
She is still active today, working in advertising, book illustrations, and fine art exhibits.
Emily Gravett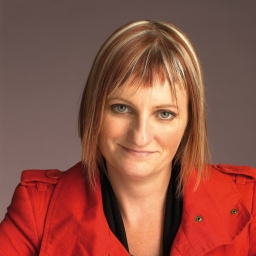 Emily Gravett was born in Brighton, England, the second daughter of a printmaker and an art teacher. She left school at 16 and traveled the UK for eight years, living in a big green bus with her partner and their daughter. After returning to Brighton to take up an art degree, Gravett sprang into the limelight with the ground-breaking Wolves in 2005, which won her the Macmillan Prize for Illustration, followed by a book deal and the first of her Kate Greenaway Medals. Wolves was followed by brilliant modern classics, such as Orange Pear Apple Bear, Little Mouse's Big Book of Fears, Again!, and the exquisite Tidy. Each book is unique and different from the last – and each features endearing, beautifully drawn characters that touch the heart and tickle the funny bone. Gravett now lives in Brighton with her family. When not working in her studio, she might be found walking the dog, watering the tomatoes, or driving the family's restored 1960s bus. In 2020, Gravett illustrated Bloomsbury's and Scholastic's new illustrated editions of Quidditch Through the Ages.
Olly Moss
Oliver Jonathan Moss is a Winchester, UK-based graphic artist born on January 24, 1987. He studied literature at the University of Birmingham. Illustration was merely a hobby for him, but he started receiving commissions through the Internet and eventually gained popularity. He enjoys re-creating movie posters, and his works have often been displayed as limited-edition collectibles by Mondo and Empire magazine. He made posters for the cast of Thor and the Star Wars films among others and did cover artwork for the video game Resistance 3. He was also the art director for the game Firewatch.
His "Optical Illusions" set was commissioned by Pottermore for the Harry Potter e-book series in 2015. The "Hogwarts" set of prints depicting Hogwarts Castle was commissioned by Pottermore as limited-edition travel posters; they ended up being used as covers for the German audiobook editions. Moss later tweeted about three other sets of unreleased covers called "Heraldry," "Silhouettes," and "Illustrated." He also redesigned the cover of the Fantastic Beasts and Where to Find Them e-book for Pottermore in 2017. He enjoys incorporating multiple layers of hidden meaning in his works but takes care not to spoil the books.
Chris Riddell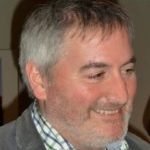 Chris Riddell was born on April 13, 1962, in Capetown, South Africa. Riddell moved to England as a toddler and developed an interest in the arts as a young child. Chris Riddell is an award-winning illustrator and author best known for his illustrative work on The Edge Chronicles, cowritten with Paul Stewart. Riddell has been an active illustrator and author since the early 1980s. In 2018, he illustrated The Tales of Beedle the Bard published by Bloomsbury.
Tomislav Tomić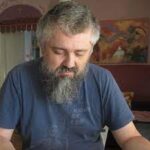 Born in Croatia in 1977, Tomislav Tomić graduated from the Academy of Fine Arts in Zagreb in 2001. He has illustrated numerous children's books and partnered with publishers such as Scholastic and Oxford University Press. Of note is his work on the best-selling Ologies series. He provided the illustrations for the 2017 Bloomsbury editions of all three Hogwarts Library books, and his work is also featured in Fantastic Beasts: The Wonder of Nature. He currently lives in Zaprešić, Croatia.
Lisbeth Zwerger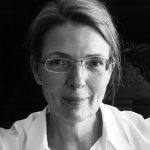 Lisbeth Zwerger is an Austrian illustrator born May 26, 1954, in Vienna, Austria. She has been illustrating children's books for over 40 years and specializes in fairy tales. Fittingly, Zwerger worked on the American version of the illustrated edition of The Tales of Beedle the Bard.
Zwerger studied at the Applied Arts Academy of Vienna but left before completing her studies. She favors working with watercolors and is influenced by the work of, among others, Arthur Rackham, who was a prominent British artist in the Golden Age of Illustration at the turn of the last century.
She has received numerous awards her work, the most notable of which was the Hans Christian Andersen Award in 1990. This is the highest award for the work of children's book authors and illustrators, recognizing lasting contributions to children's literature.
Charity
Comic Relief
Comic Relief is a major British charity that strives to fight global poverty using the power of entertainment as a vehicle for change. Since its launch in 1985, the charity has raised over £1 billion, worked in more than 70 countries, and funded thousands of projects. It specializes in making a difference for young people; mental health; supporting those suffering from domestic violence, malaria, or HIV; and helping better education systems.
Comic Relief benefits from sales of Quidditch through the Ages and Fantastic Beasts and Where to Find Them.
Website
Facebook
Twitter
Instagram
YouTube
Lumos
J.K. Rowling founded Lumos in 2005 with the aim of ending the systematic institutionalization of children. Institutionalization affects over eight million children across the globe, who are denied a family and placed in so-called "orphanages," often due to poverty, disability, and discrimination.
Lumos benefits from sales of The Tales of Beedle the Bard.