GIVEAWAY: Win a Set of Magical "Fantastic Beasts" Journals from Insight Editions!
Back in August, we were thrilled to see the designs of Insight Editions' new Fantastic Beasts and Where to Find Them journals. Now, not only are those journals available for purchase, we also have a set of them to giveaway to one lucky winner!
Here's a reminder of what these gorgeous journals look like:
Stupefy Journal
Newt Scamander Replica Journal
As an added bonus, the giveaway will also include a Newt Scamander stationery set from Insight Editions. Here's a little information about the set:
Celebrate the artistry of Fantastic Beasts and Where to Find Them with this Newt Scamander–themed stationery set. This deluxe collectible set includes a 192-page blank journal, a wax stamp and two wax sticks, letter-writing paper, envelopes, and a paperweight—all of which feature Newt's signet. Enclosed in a box designed to resemble Newt's enchanted case, this finely crafted stationery set invites fans into the magical world of Fantastic Beasts and Where to Find Them.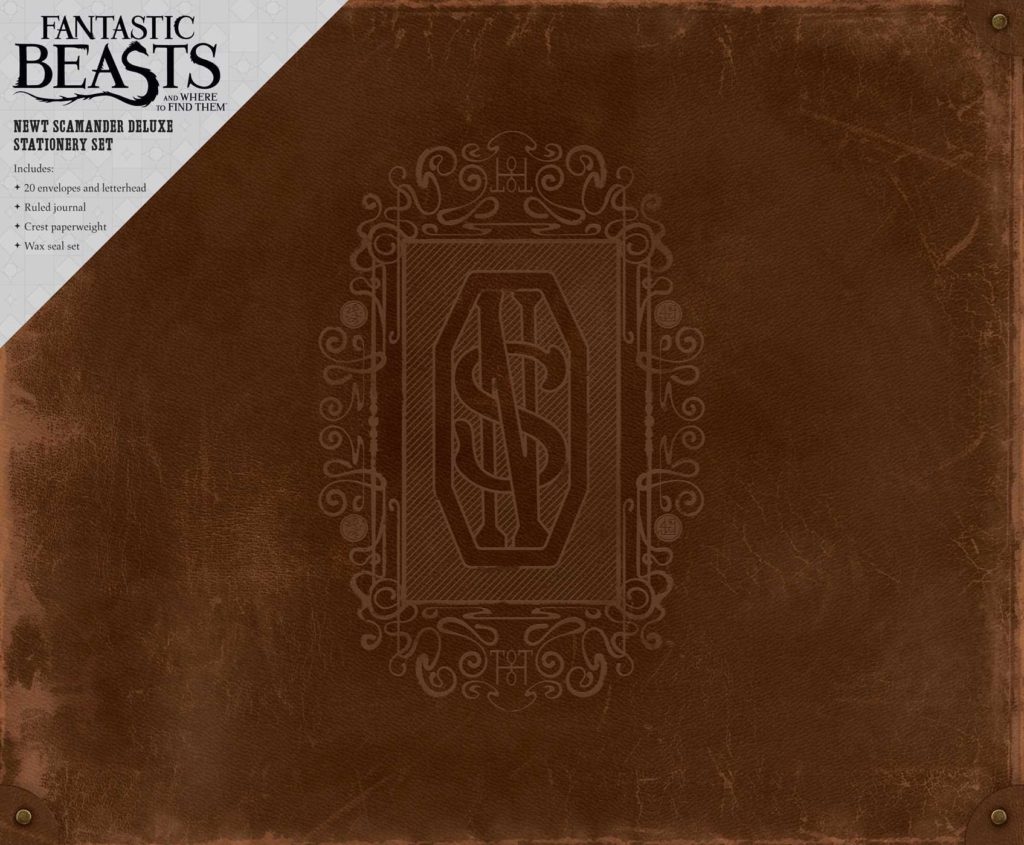 The giveaway will run from November 13 – November 18, so get your entries in while you can! If you can't risk not owning these gorgeous journals (and we don't blame you), follow the links in their titles to procure your own copies. Please note that this giveaway is open to North American residents only.
Don't delay – get your entries in now!