CC #420: Week of May 3, 2020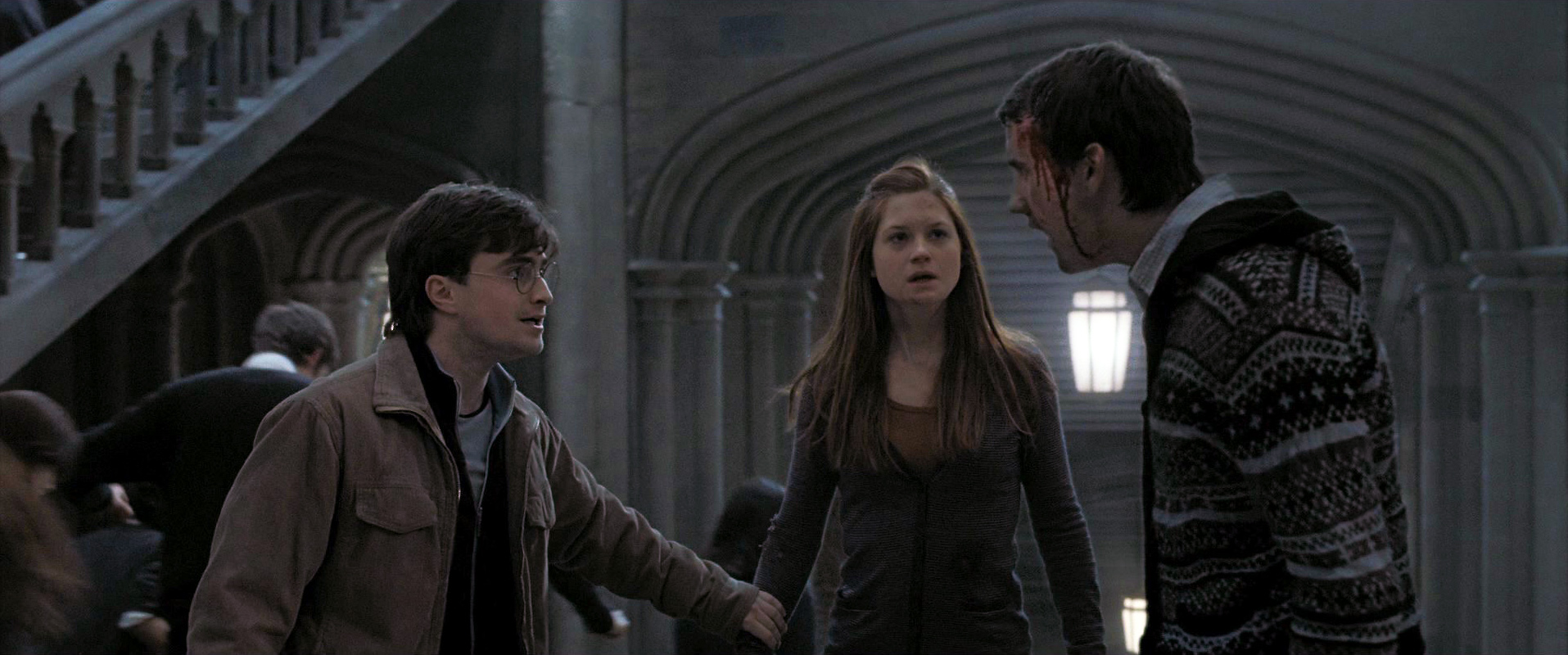 ---
⬇️⬇️ Scroll down in the below area to read all captions from this week! ⬇️⬇️
---
Neville: "Hey, guys, I think I just won Russian roulette!"
—Candice O.
---
Neville: "If we die, Harry, then you both should know my real name. It's X Æ A-12."
Harry: "Your name is X Æ A-12?"
Neville: Yes.
Man: (off-screen) "Hey, it's X Æ A-12!"
—Mr. E.
---
"I wasn't bloody kissing her, Harry!"
—Becky
---
When you save the day but are wearing a really ugly cardigan.
—Shane
---
Me telling my brother I am being forced to chaperone him and his girlfriend.
—Katie R.
---
When they all hear the same ghost noise.
—Emma Rose
---
Harry: "She's mine!"
Neville: "No, she is mine!"
Ginny: "I'm with neither of you – social distancing."
—Ravenclaw M.
---
Neville: "Hey, guys! I just learned all the medicinal properties of the Mimbulus Mimbletonia. Do you want to hear?"
Harry: "Quick, Ginny, run."
—Rylo Ken
---
In trying to dye his hair Weasley red, Neville Longbottom succeeded only in spilling a large amount down his face.
—Charlie H.
---
Me and my two friends walking to the school office to tell them they don't spend enough on the theater program.
—Katie R.
---
Fighting over toilet paper in the quarantine.
—Ashapurna D.
---
Harry: "Hurry up, Ginny. We've gotta go."
Neville: "Did you hear Stephenie Meyer is publishing a new Twilight book?"
Harry: "Ginny, we have to stay. Neville, tell me more."
—Bella's Swan
---
Neville: "I can spit fire."
Harry: "Aguamenti! No, Neville, today is not the day."
—Anit R.
---
Ginny: "Here is a fine for 200 Galleons."
Neville: "Why?"
Ginny: "That cardigan. I'm with the Fashion Police."
—Why So Sirius
---
10 minutes earlier…
Neville: "Hi, I'm Neville Longbottom and this is Dumbledore's Army." (Neville rides a shopping cart full-speed into Death Eaters.)
—Mr. Z.
---
When everyone realizes something… but that "something" is totally different from everyone else's "something."
—Cathrine W.
---