CC #424: Week of June 28, 2020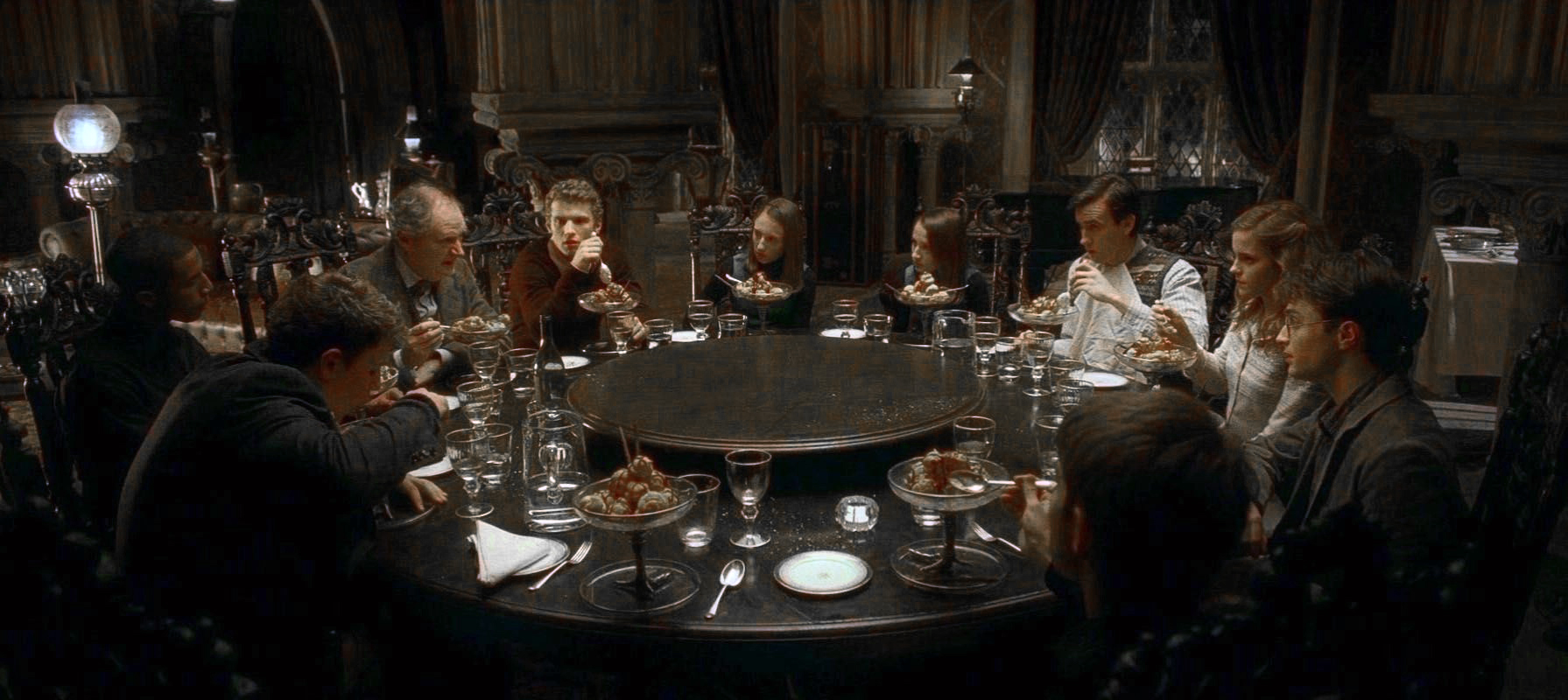 ---
⬇️⬇️ Scroll down in the below area to read all captions from this week! ⬇️⬇️
---
Slughorn: "So, uh, who are these random twins?"
Zabini: "Oh, they don't talk. They're just here to make deadpan expressions, which is funnier 'cause they're twins."
Slughorn: "Fascinating. I'll be sure to keep them around."
—Sam
---
"All right, who's playing footsie with me?"
—Chester K.
---
This is a meeting of the Knights of the Round Table.
—Lauren
---
"Welcome to Beta Sigma Slug! Dumbledore lets us throw parties, as long as we don't get too sloppy and save some Grey Goose for him."
—Jenny
---
McLaggen: "Hey, why is this old guy at the cool table?"
Slughorn: "Um, I'm the professor, and it's my meeting."
McLaggen: "I'm afraid you're going to have to leave, and also Granger should be sitting next to me."
—Sam
---
Slughorn: "Longbottom, why have you got on a bib?"
Neville: "I was told this would be a lobster feast, sir."
—Thunderbird155
---
The next moment, Professor Slughorn, as though possessed, stood up and began performing a perfect rendition of "Day-O (The Banana Boat Song)."
—Tanya Jane
---
Slughorn: "So, Harry, I hear you were in the Triwizard Tournament. That must have been fun."
Harry: "Did you hear about the part in which Cedric Diggory died?"
Slughorn: "Yeah, that was a shame. He would've made a great Slug Club member."
—Sam
---
Slughorn's Eleven.
—Steffi
---
Reservoir Slugs.
—Steffi
---
The Usual Slug-spects.
—Steffi
---
Slughorn: "For the post-supper entertainment, Magic Mike himself will be dancing right here on our table."
—Alex W.
---