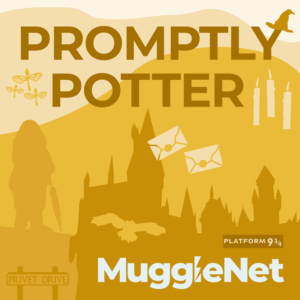 Promptly Potter is a MuggleNet podcast where we flex our critical analysis muscles and break down one question about the Harry Potter novels per episode. During this year-long exploration, episodes will showcase alternating hosts covering one chapter at a time through the lens of a thought-provoking prompt. Wands at the ready! Join in the conversation on MuggleNet's social media channels by using #PromptlyPotter.
Listen to us on Apple Podcasts, Google Podcasts, Spotify, and Spreaker.
Listen to "Promptly Potter" on Spreaker.
Twitter
Instagram
View More from Promptly Potter