Wizard World Chicago Comic Con 2014 – Cosplay Recap!
This past weekend, MuggleNet attended Wizard World's Chicago Comic Con at the Donald E. Stephens Convention Center in Rosemont, IL. While none of the special guests were HP actors, there was still a noticeable presence of fans dressed up as characters from the Harry Potter series. We caught several of them and asked them why they chose what they did for their Comic Con outing. See their costumes and stories below!
Angel, as Bellatrix Lestrange
This fan of Bellatrix's recently had her affections confirmed when watching "Harry Potter and the Order of the Phoenix" with her daughter, Sophie: "She turned to me during the Ministry scene while Bellatrix was laughing crazily and said, 'Mom, that is so you.'" We do agree, she makes a great Bella!
Jon O. as Slytherin Student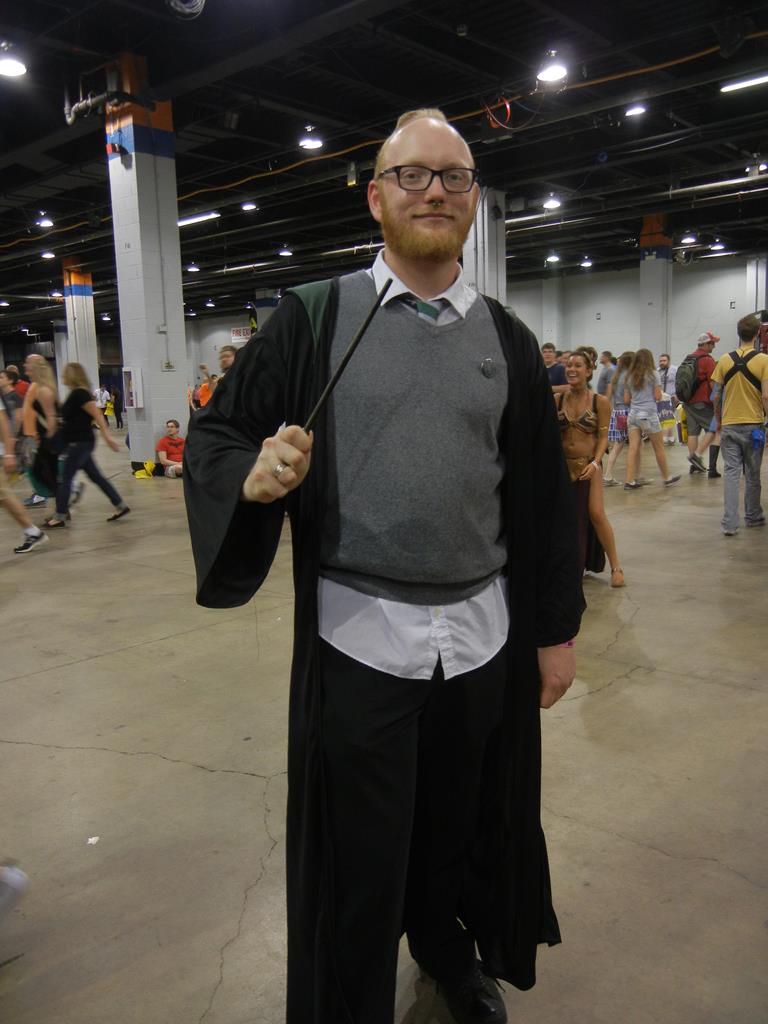 This gentleman spent the day walking the convention floor with his partner, who is Hufflepuff. When asked about those *usually* conflicting Hogwarts houses, he suggested, "it's not as uncommon as you may at first think!" True enough, this writer is a Hufflepuff whose partner is in fact Slytherin. Slytherpuffs unite!
Sophie and Megan, as Luna and Trelawney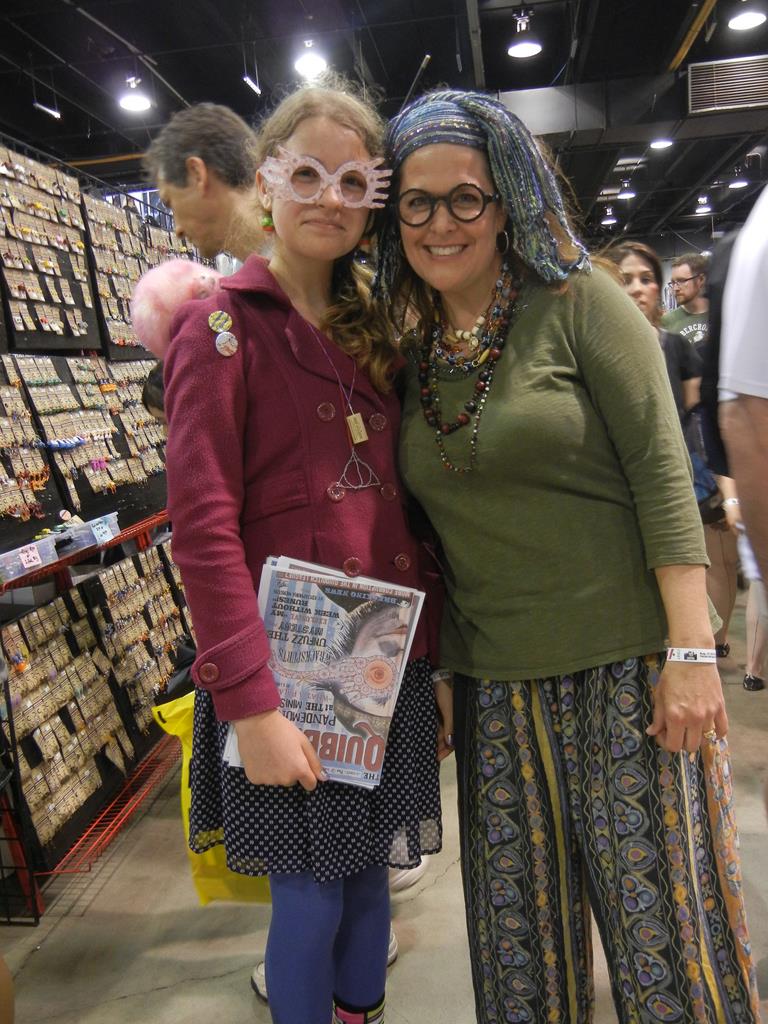 This mother-daughter duo chose to dress as characters from "Harry Potter" that reflected their own selves. Sophie, as Luna, is quirky and shares many of the same idiosyncracies as the Ravenclaw D.A. Member. Megan, then, often finds herself at conventions such as this one and is frequently overwhelmed by the real world, and confused as to what's going on, similar to Professor Trelawney.
Sydney as Hermione Granger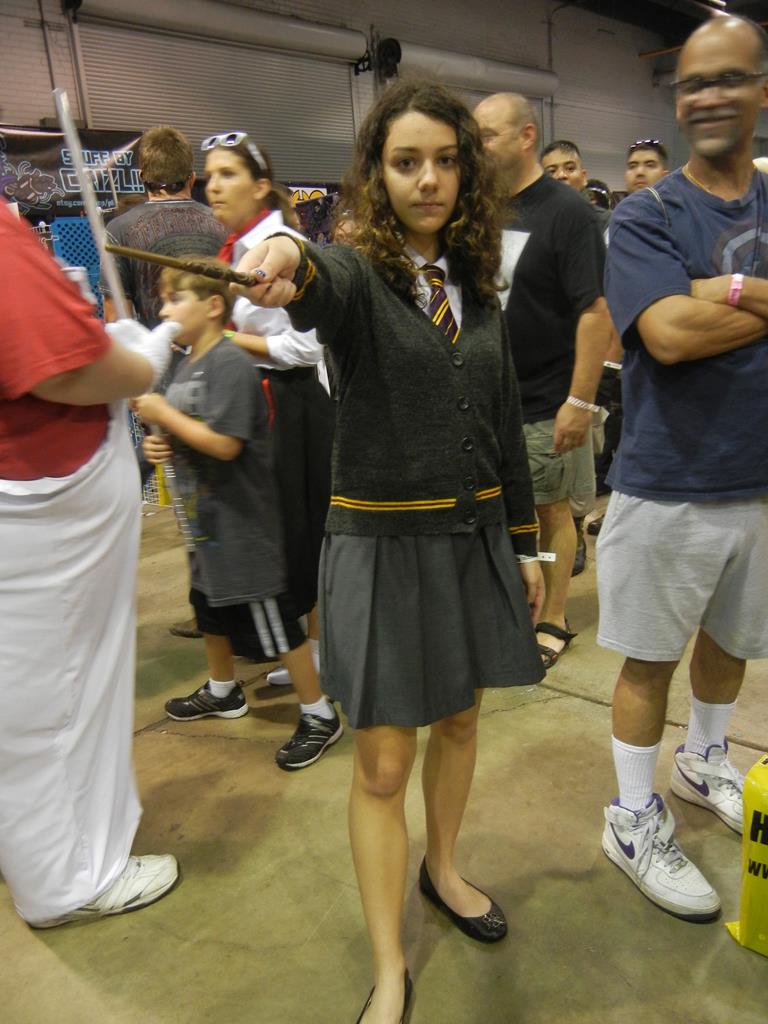 This fan was excitedly hurrying to get to a panel discussion, but took the time to stop and pose "seriously" as her bookish counterpart.
Adam W. and Chris A. as Harry and Ron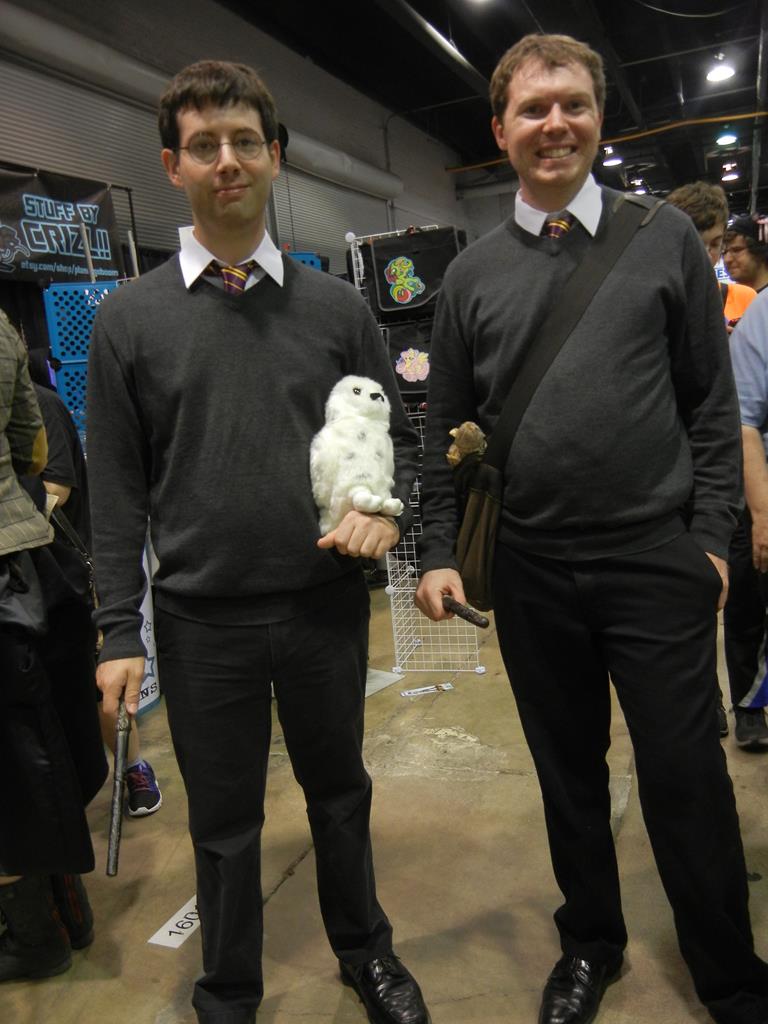 These two gentlemen pieced their costumes together in the week leading up to the convention, so that they could appear fancily on site. Nice pets, boys!
Brittany and Jessica as Fred and George Weasley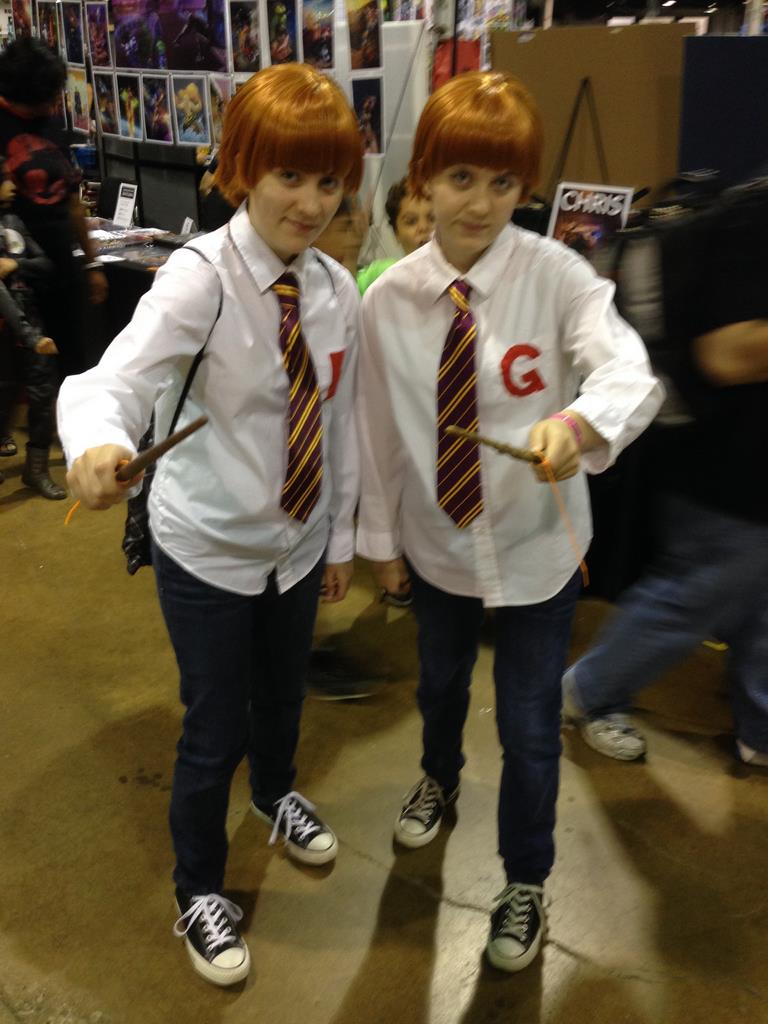 It's difficult to tell these two apart. Luckily they've got their character letters embroidered on their pockets! Seeing them enthusiastically walk the convention floor brings to mind great times with those two around Hogwarts school.
Shelby A. and Chantel. M as Ginny Weasley and Luna Lovegood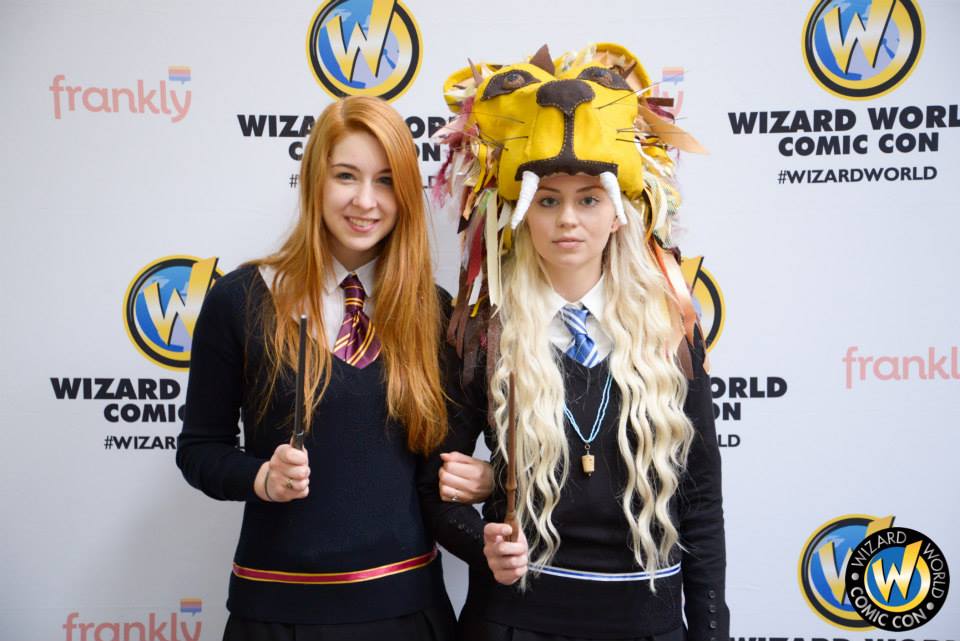 These ladies (in a photo taken by Wizard World's official photographer) posed in-character on the Red Carpet, and even briefly dueled one another! Luna's famed lion-hat is very nicely executed, and both ladies look the part!
All together, it is heartening to see the variety of characters from J.K. Rowling's series represented in places where there is little-to-no official representation. Dressing up as Harry and friends demonstrates the lasting impact that the books (and films) have had on the fan culture. We look forward to seeing even more cosplay next year, as news regarding "Fantastic Beasts and Where to Find Them" heats up!
---
Review by Eric Scull, MuggleNet Senior Contributing Editor