Check Out the Cover of the New Hogwarts Library!
UPDATE (October 12):
Our friends over at Gazette Du Sorcier seem to have located the US Covers of the new editions!
And here they are (click to enlarge):
Though these editions and the new Bloomsbury edition of Fantastic Beasts and Where to Find Them have the same release date, and indeed were announced at the same time, they appear to be substantially different editions.
According to Bloomsbury's Press Release, their edition of Fantastic Beasts will have a cover illustration by Jonny Duddle. This doesn't appear to be Duddle's work, so we can only assume that the new Bloomsbury Fantastic Beasts will look different than the US version. Frankly, it's all a little confusing. Still, the US editions are clearly going to be lovely – we can't wait to add them to our shelves!
---
Back in June, it was announced that Bloomsbury and Scholastic would be releasing a new edition of Fantastic Beasts and Where to Find Them in 2017, complete with a new introduction from J.K. Rowling. The Bloomsbury edition will also feature a new cover by Jonny Duddle and interior black and white illustrations by Tomislav Tomić, a Croatian children's book illustrator. While we still don't have the cover of the new Fantastic Beasts edition quite yet, we do have something pretty close – the cover of the new Hogwarts Library!
Check it out: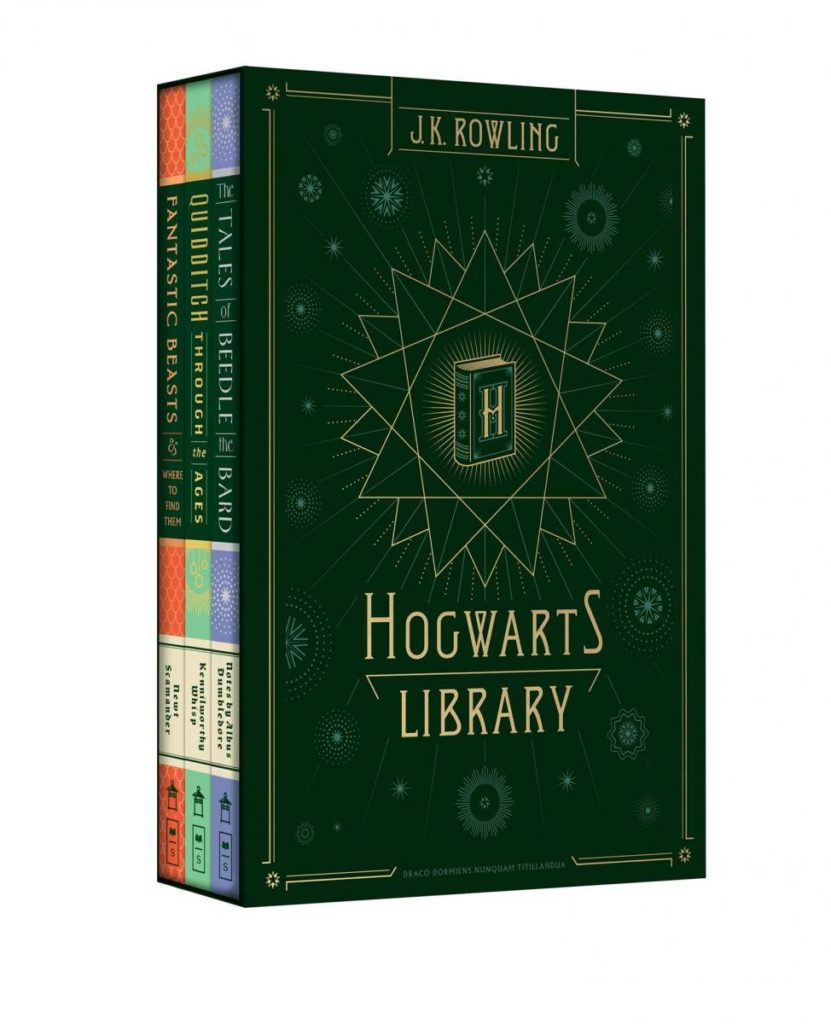 As you probably know, the Hogwarts Library traditionally includes three titles – Fantastic Beasts and Where to Find Them, Quidditch Through the Ages, and The Tales of Beedle the Bard. The set featured above is the US Hogwarts Library from Scholastic – we do not yet have confirmation that Bloomsbury will also be releasing the books as a set. But given that the box set has the same release date as the new Fantastic Beasts edition – March 14, 2017 – we can hope that the two other volumes may be updated with covers by Jonny Duddle and interior illustrations, at least in their UK versions. We'll have to wait and see!
As for the covers of the US versions – they will have to remain a mystery, at least for now.
You can pre-order your copies here. Thanks to Farzad Lee for pointing out that this cover had been revealed!