MinaLima Illustrates Gorgeous New Edition of "Beauty and the Beast"
Is there anything better than when fandoms collide? We're already over the moon about Emma Watson's casting as Belle in the upcoming live-action remake of Beauty and the Beast, and now Potter graphic designers MinaLima are getting in on the fairy tale game as well. The pair has illustrated a new deluxe edition of The Beauty and the Beast, now available from Harper Design (which also published these gorgeous Fantastic Beasts titles!).
Though now a classic known around the world, The Beauty and the Beast first appeared in 1740 as a novel written by Gabrielle-Suzanne Barbot de Villeneuve. In addition to providing full-color illustrations for Villeneuve's story, the new MinaLima edition of the tale boasts several interactive features, including:
a fold-out map of the rich French city where the merchant (Belle's father) and his family reside
a fold out that reveals the interior of the Beast's enchanted palace
a series of flaps (similar to an Advent calendar) that open to reveal different entertainments; available to Belle in the Beast's palace
a dial of the ring Belle turns on her finger to return to the Beast
We got a chance to take a look inside, and trust us – you won't be disappointed. But you don't need to take our word for it – have a look for yourself!
Just the chapter illustrations alone are swoon-worthy: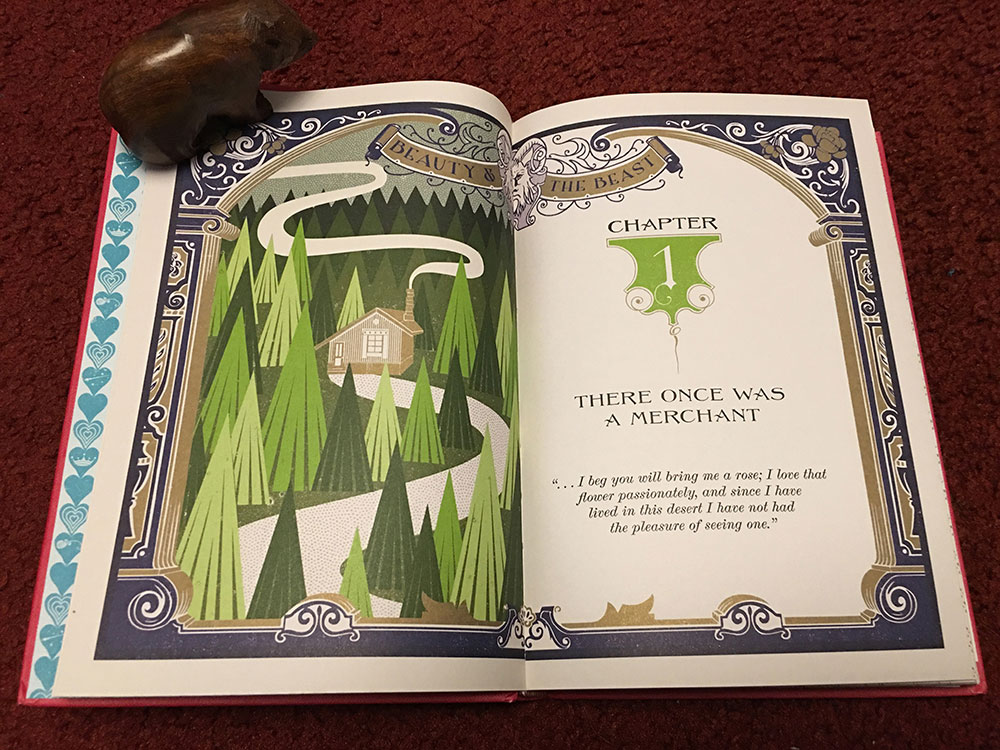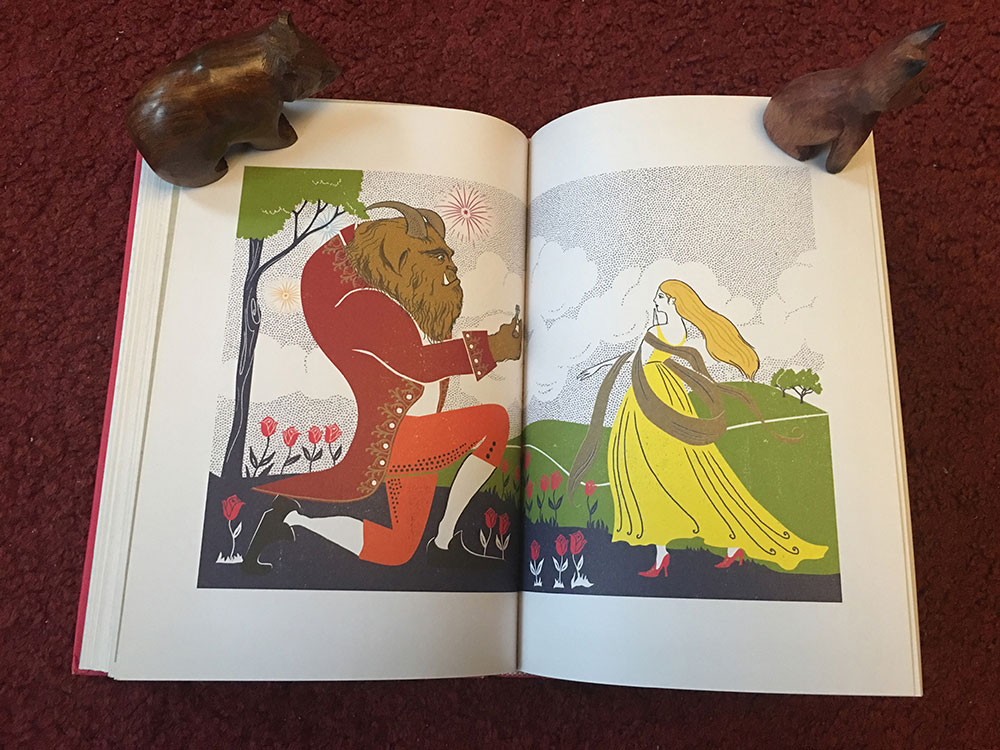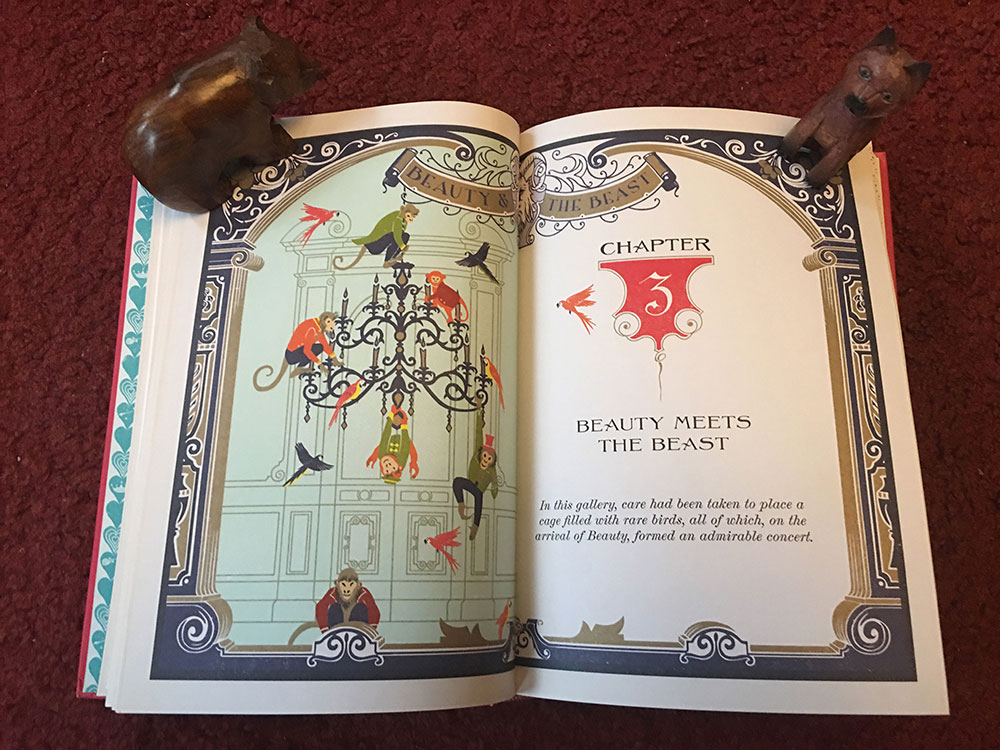 And they're really not over-selling the interactive features either: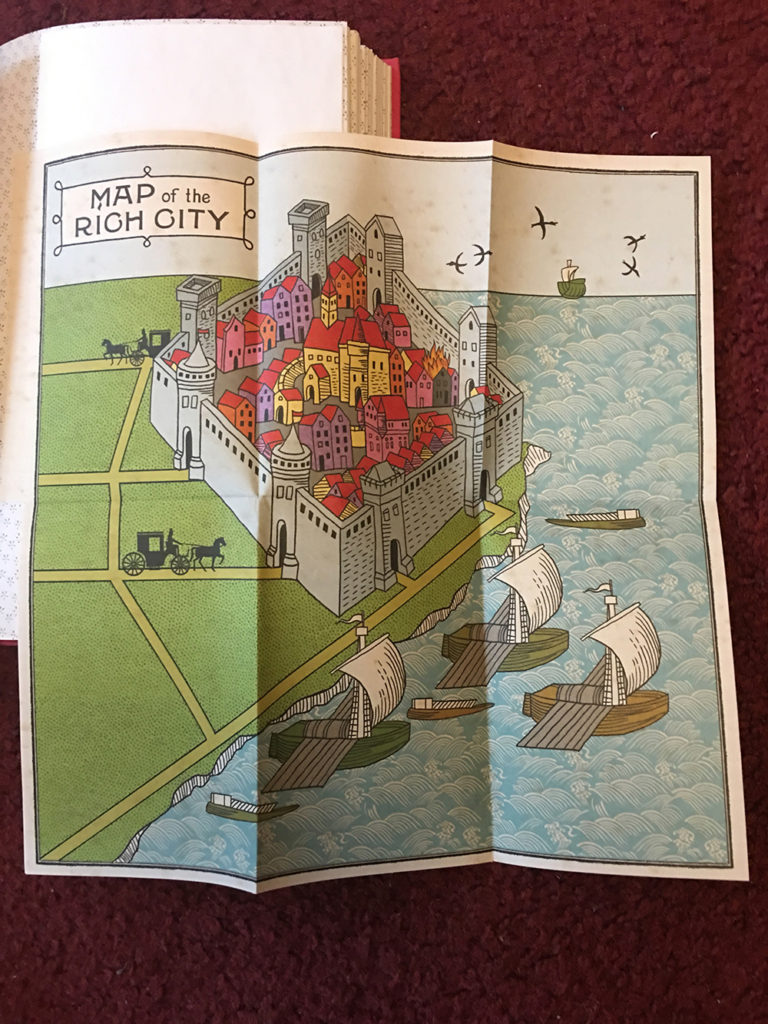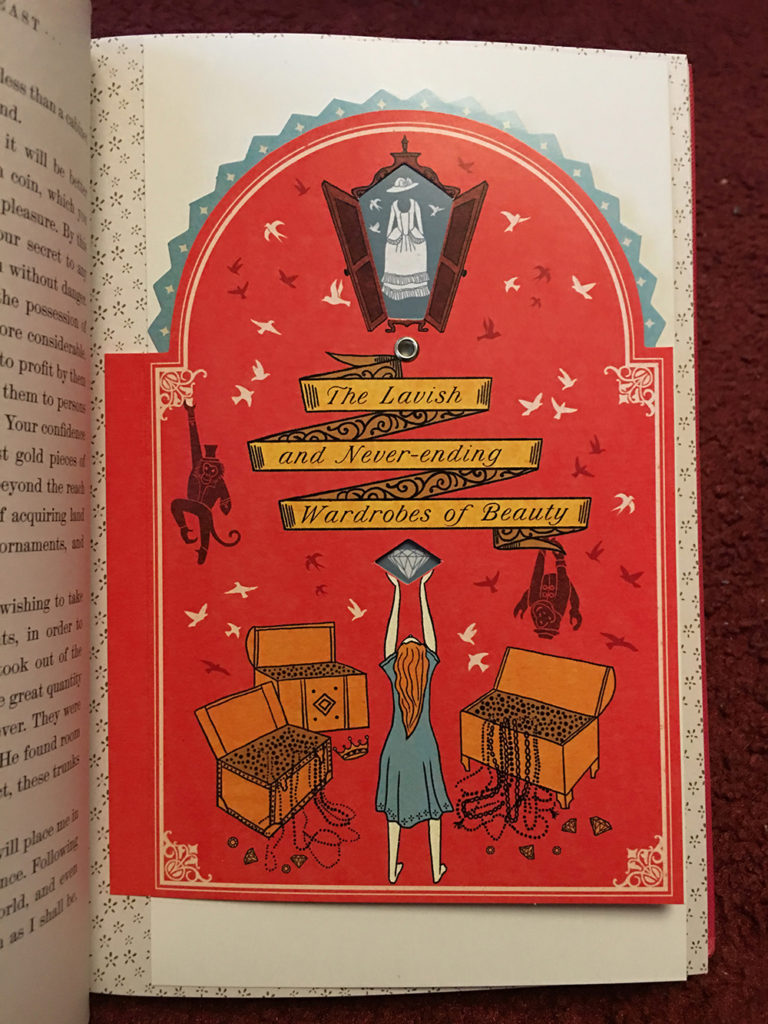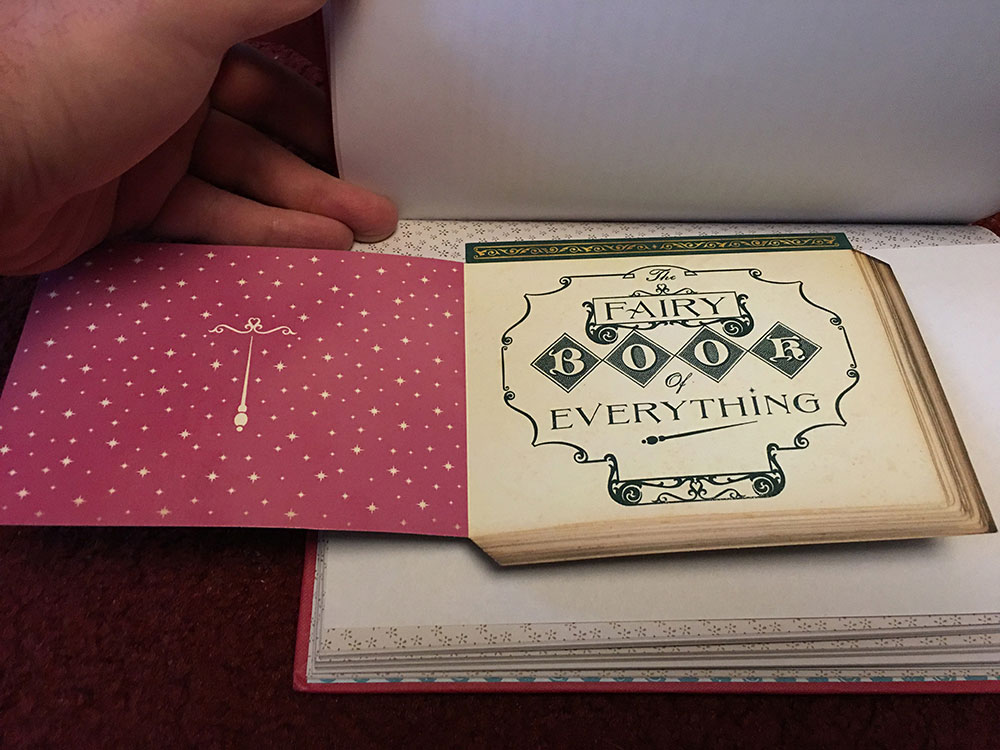 Believe it or not, what we've shown you here is only a small portion of the gorgeous illustrations and features you'll find in this book. There's still a lot more to discover! From our perspective, it never hurts if a book looks like it came from the Hogwarts library – and this one definitely fits the bill. If you just can't live without this on your shelf, The Beauty and the Beast is available now!
The Beauty and the Beast is the third classic title MinaLima has designed in recent years – they've also illustrated beautiful editions of The Jungle Book and Peter Pan. Will you be adding this edition to your collection? Which classic story do you hope they'll tackle next?