New "Fantastic Beasts" Coin Makes MACUSA Legal Tender
Fantastic Beasts and Where to Find Them may have taken place in New York, but there's no denying that Rowling's wizarding world is a distinctively British enterprise. Though it's unlikely Potter fans will forget that any time soon (a case of mild anglophilia is one of the benefits of fandom, in our opinion), coin collectors can now commemorate the franchise's brief stop in America with a brand-new collectible coin.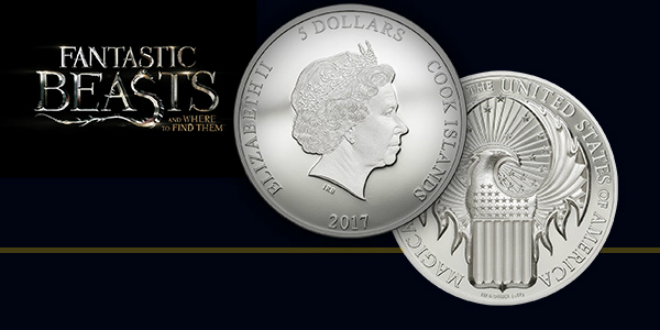 The new coin, featuring Queen Elizabeth on one side and the MACUSA – or Magical Congress of the United States of America – emblem on the other, is legal currency of the Cook Islands (which is technically closer to being a part of New Zealand than it is Great Britain, but Queen Elizabeth is the Head of State, which is close enough for us – thanks, Wikipedia!). Here's some more information about the coin:
The very first, officially licensed 'Fantastic Beasts and Where to Find Them' coin made from 1 oz. of pure .999 silver features the logo of the Magical Congress of the United States in a striking smartminting© high relief. The coin ships in a high-end collector's box with a sequentially numbered certificate of authenticity printed directly onto the packaging. The mintage is limited to 5,000 pieces worldwide.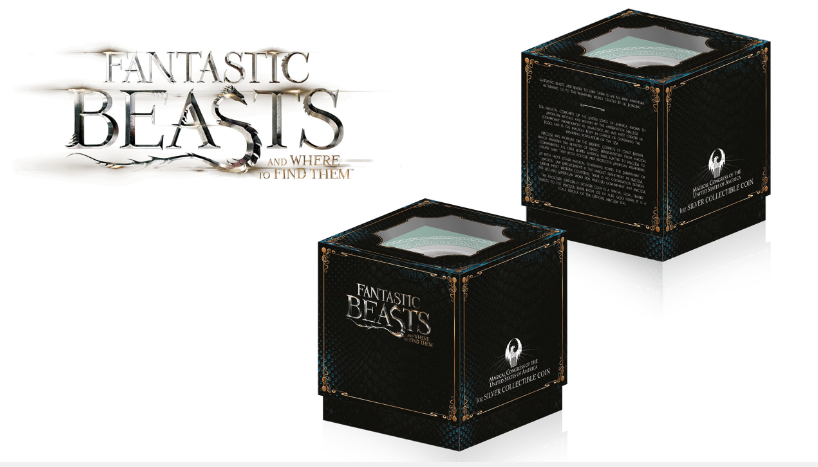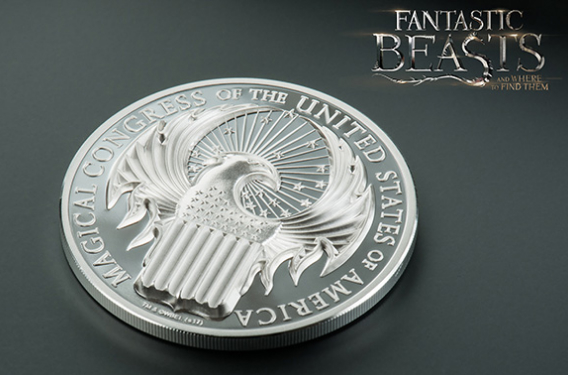 Though the coin is legal tender for just five Cook Island dollars, it retails for around £135 – which, while pricey, is practically reasonable for owning the physical embodiment of this bundle of contradictions. Additional information can be found here.