The Five ARCs We're Most Excited We Got at BookCon
There are a lot of wonderful things about BookCon, but the best one is, well, the books! There's nothing quite like the feeling of getting your hands on a book you're excited to read. We came away from the weekend with dozens of books, but here are five we're particularly excited about – and we think you will be too!
1. All the Crooked Saints by Maggie Stiefvater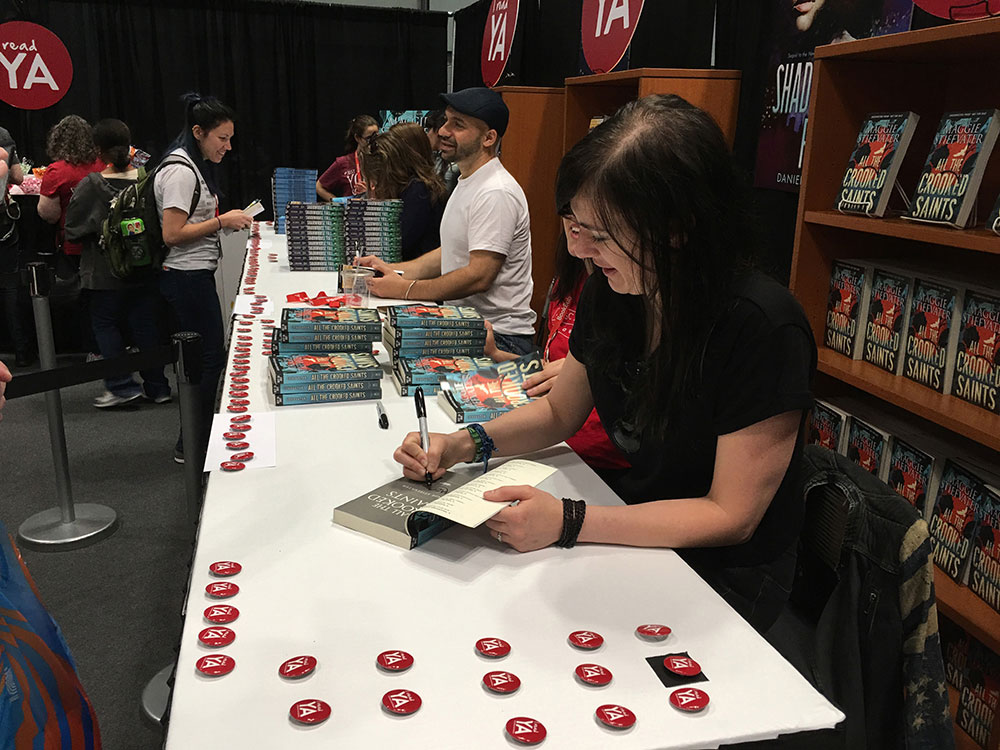 We're big fans of Stiefvater's Raven Cycle, so naturally, we're psyched to see what her next book is all about.
Any visitor to Bicho Raro, Colorado, is likely to find a landscape of dark saints, forbidden love, scientific dreams, miracle-mad owls, estranged affections, one or two orphans, and a sky full of watchful desert stars.

At the heart of this place you will find the Soria family, who all have the ability to perform unusual miracles. And at the heart of this family are three cousins longing to change its future: Beatriz, the girl without feelings, who wants only to be free to examine her thoughts; Daniel, the Saint of Bicho Raro, who performs miracles for everyone but himself; and Joaquin, who spends his nights running a renegade radio station under the name Diablo Diablo.

They are all looking for a miracle. But the miracles of Bicho Raro are never quite what you expect.
2. Shadowhouse Fall by Daniel José Older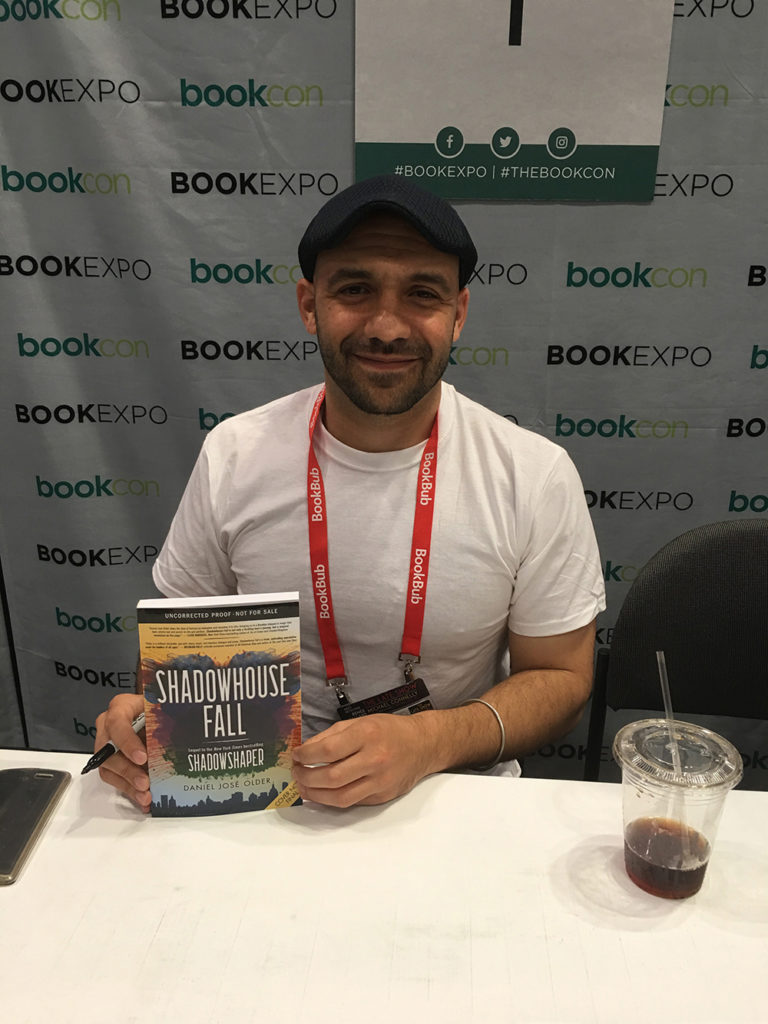 Finally – the sequel to 2015's Shadowshaper! Gah!
Sierra and her friends love their new lives as shadowshapers, making art and creating change with the spirits of Brooklyn. Then Sierra receives a strange card depicting a beast called the Hound of Light — an image from the enigmatic, influential Deck of Worlds. The shadowshapers know their next battle has arrived.

Thrust into an ancient struggle with enemies old and new, Sierra and Shadowhouse are determined to win. Revolution is brewing in the real world as well, as the shadowshapers lead the fight against systems that oppress their community. To protect her family and friends in every sphere, Sierra must take down the Hound and master the Deck of Worlds . . . or risk losing them all.
3. Wonder Woman: Warbringer by Leigh Bardugo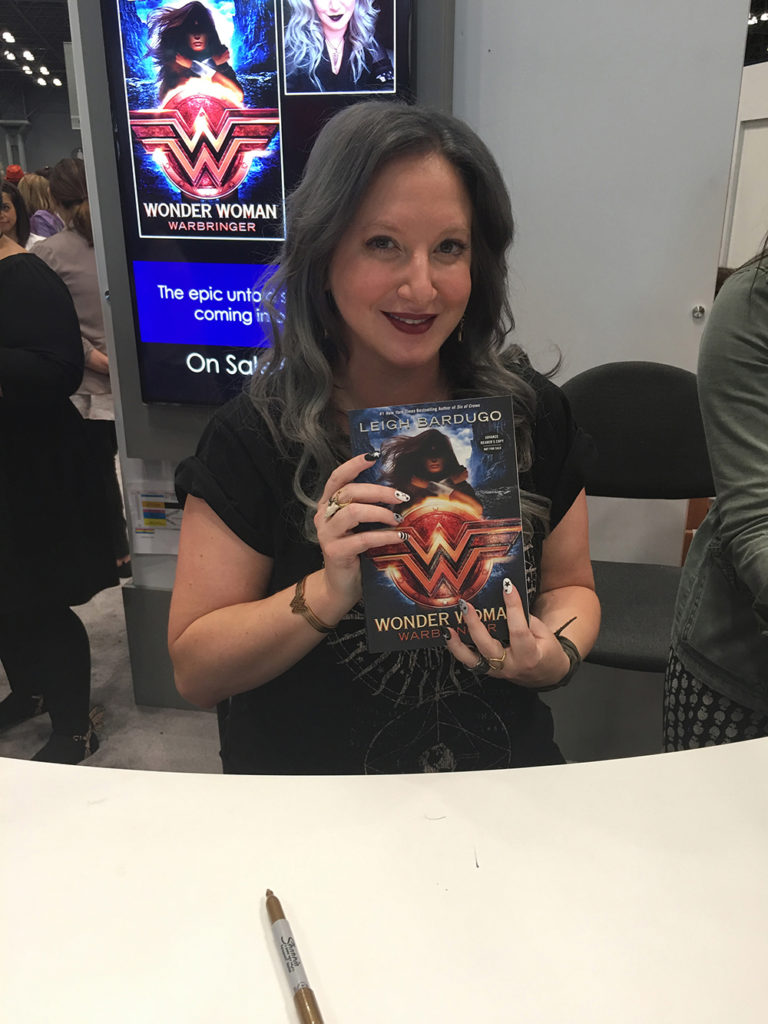 Leigh Bardugo is awesome, and if you weren't Wonder Woman's No. 1 fan before the movie destroyed at the box office last weekend… you are now. We all are now.
She will become one of the world's greatest heroes: WONDER WOMAN. But first she is Diana, Princess of the Amazons. And her fight is just beginning. . . .

Diana longs to prove herself to her legendary warrior sisters. But when the opportunity finally comes, she throws away her chance at glory and breaks Amazon law—risking exile—to save a mere mortal. Even worse, Alia Keralis is no ordinary girl, and with this single brave act, Diana may have doomed the world.

Alia just wanted to escape her overprotective brother with a semester at sea. She doesn't know she is being hunted. When a bomb detonates aboard her ship, Alia is rescued by a mysterious girl of extraordinary strength and forced to confront a horrible truth: Alia is a Warbringer—a direct descendant of the infamous Helen of Troy, fated to bring about an age of bloodshed and misery.

Together, Diana and Alia will face an army of enemies—mortal and divine—determined to either destroy or possess the Warbringer. If they have any hope of saving both their worlds, they will have to stand side by side against the tide of war.
4. They Both Die at the End by Adam Silvera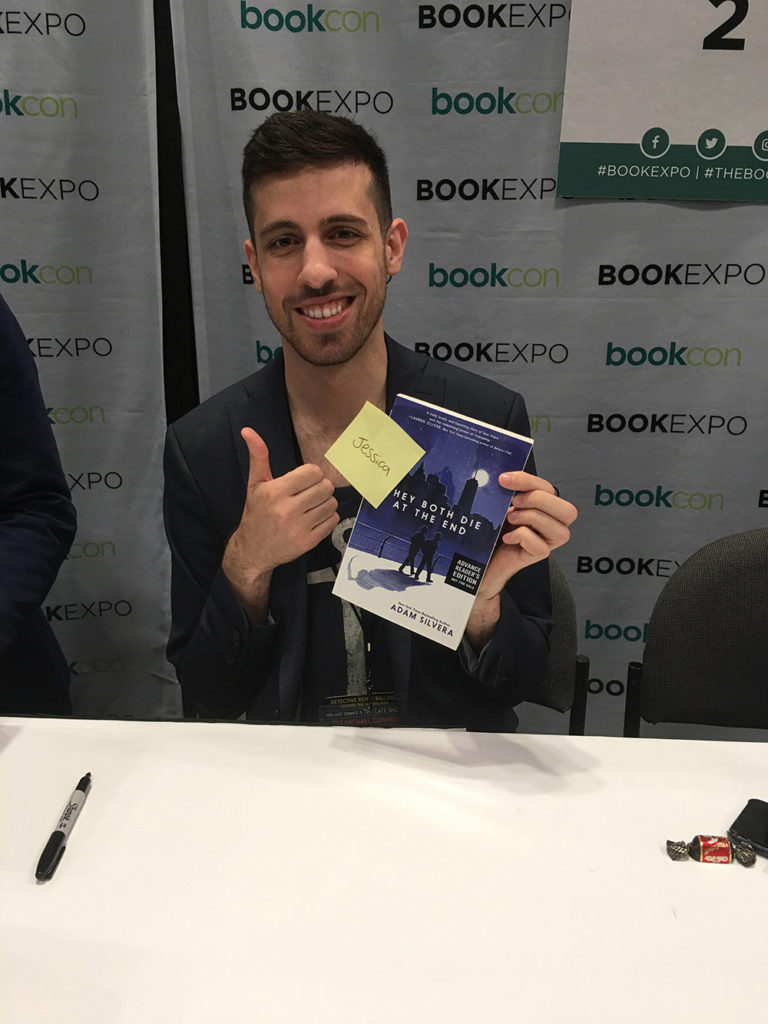 More Happy Than Not and History Is All You Left Me were tear-jerking, heart-warming, feelings-galore awesomeness – you bet we're back for more!
On September 5, a little after midnight, Death-Cast calls Mateo Torrez and Rufus Emeterio to give them some bad news: They're going to die today. Mateo and Rufus are total strangers, but for different reasons, they're both looking to make a new friend on their End Day. The good news: There's an app for that. It's called the Last Friend, and through it, Rufus and Mateo are about to meet up for one last great adventure—to live a lifetime in a single day.
5. Warcross by Marie Lu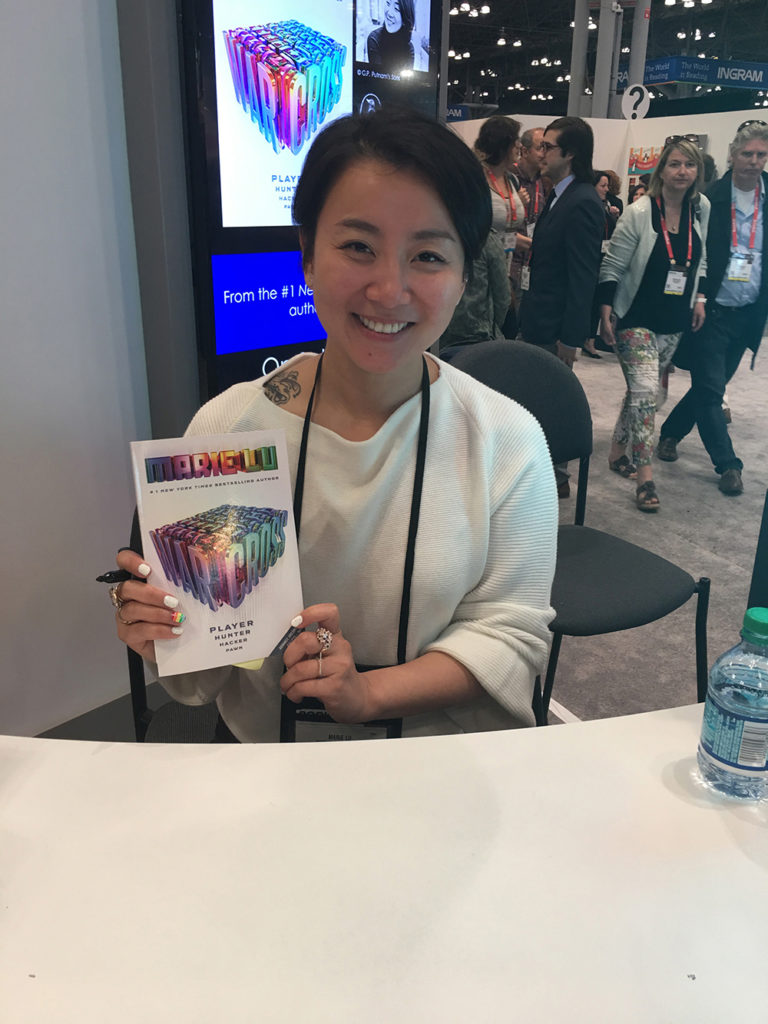 The Young Elites author is back with a new duology, and just… drool.
For the millions who log in every day, Warcross isn't just a game—it's a way of life. The obsession started ten years ago, and its fan base now spans the globe, some eager to escape from reality and others hoping to make a profit. Struggling to make ends meet, teenage hacker Emika Chen works as a bounty hunter, tracking down players who bet on the game illegally. But the bounty hunting world is a competitive one, and survival has not been easy. Needing to make some quick cash, Emika takes a risk and hacks into the opening game of the international Warcross Championships—only to accidentally glitch herself into the action and become an overnight sensation.

Convinced she's going to be arrested, Emika is shocked when instead she gets a call from the game's creator, the elusive young billionaire Hideo Tanaka, with an irresistible offer. He needs a spy on the inside of this year's tournament in order to uncover a security problem . . . and he wants Emika for the job. With no time to lose, Emika's whisked off to Tokyo and thrust into a world of fame and fortune that she's only dreamed of. But soon her investigation uncovers a sinister plot, with major consequences for the entire Warcross empire.
What are your most anticipated new releases in the coming months?!