GALLERY: Everything We Loved About 2017's BookExpo & BookCon
Last week, the two biggest book extravaganzas of the year descended upon New York City – BookExpo, a conference for press, booksellers, and publishing insiders that previews the fall's most anticipated book releases, and BookCon, a convention for all those who love to read! We scoured the floor of the Javits for four days to find all of the most exciting tidbits to share with you. It was exhausting – but totally worth it!
Fans were out in full force, excited for all of the authors and celebrities in attendance. While there was less cosplay than in past years, everyone seemed just as ready to line up for their favorite books or authors. Chelsea Clinton's children's book She Persisted and Leigh Bardugo's Wonder Woman were especially big draws, with crowds larger than we've ever seen at BookCon or BookExpo.
Before we launch into our gallery, we want to highlight a few new Potter things we saw – always the best part of any convention for us. First up, Insight Editions is publishing a new book all about wands. The book will be a long rectangle, like a wand box, and will contain photos of wands as well as descriptions. It looks great in person!
Candlewick Press will soon publish Harry Potter Magical Film Projections: Patronus Charm. The format will be the same as the recent magical creatures projection book we posted about in April. We didn't get a chance to look inside, but we have no doubt it will be enchanting.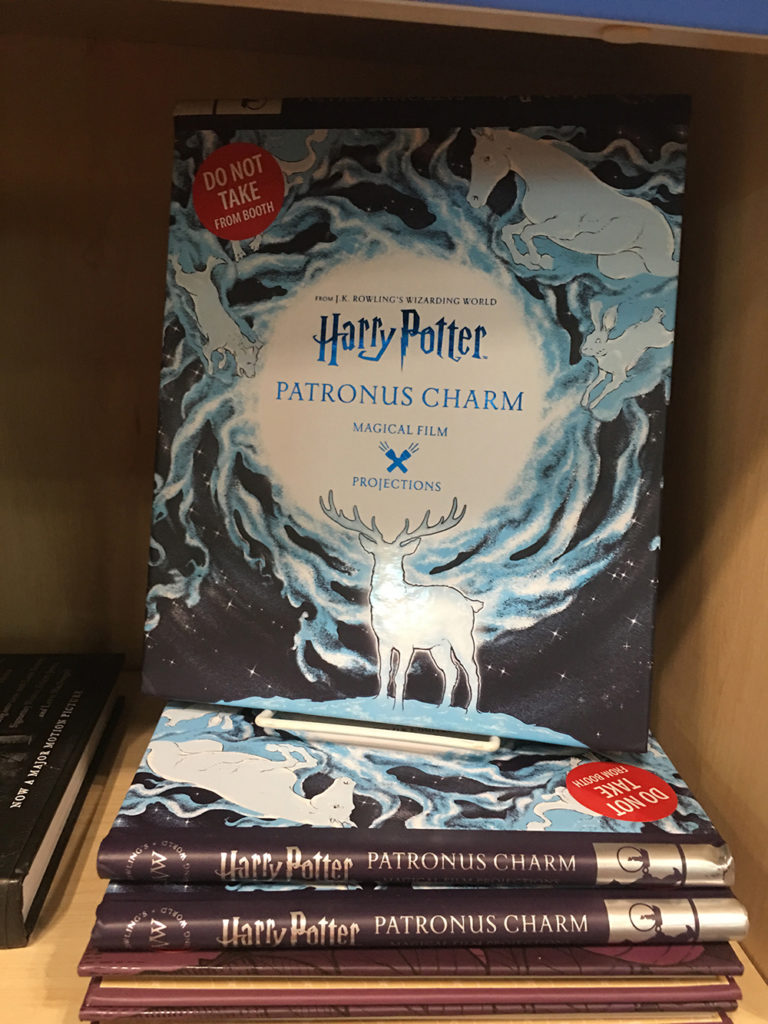 Check out our gallery below!