Candlewick Charms Again with New "Magical Film Projections: Patronus Charm" Book!
Remember Candlewick's first magical projections book? The publisher has recently released a second projections book, this time focused on one of everyone's favorite spells – the Patronus Charm!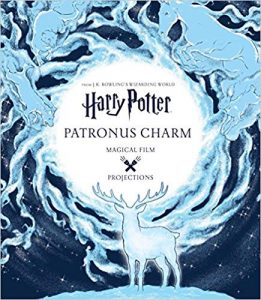 Buy on Amazon
Buy on Bookshop
As the title suggests, the projections featured in this book are all Patronus-centric, ranging from Professor Lupin's first appearance on the Hogwarts Express to Harry's encounter with a boggart in the shape of a Dementor. Each projection contains a script below the screen with dialogue from the film scenes the images are taken from – so you can add some extra drama to your projecting adventures!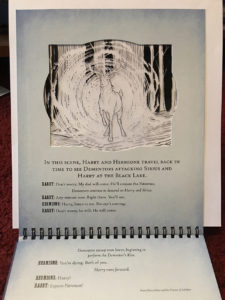 There are a variety of scenes to choose from – one of our favorites was Luna casting her Patronus. Alternatively, if you just feel like crying a little bit, you can spend some time with Snape.
Like J.K. Rowling's Wizarding World: Magical Film Projections: Creatures, this installment comes with a final blank screen on which you can draw your own image. As we recommended in our previous post, you'll want to use a single-beam light source to cast your projections – otherwise, they'll turn out blurry!
While you've got Potter on the brain (I mean, when don't you?), why not buy tickets to MuggleNet Live! 2017: Nineteen Years Later? The event is fast approaching, and it's sure to be a great time!