Sorting Shakespeare Characters into Hogwarts Houses
From Tom Felton starring in a new adaptation of Hamlet to Kate Fleetwood (Mary Cattermole) earning a Tony nomination for playing Lady Macbeth, many of the actors in the Harry Potter films have played Shakespeare's greatest characters.
Have you ever wondered which Houses William Shakespeare's characters would be Sorted into at Hogwarts? Hogwarts was founded in the year 990, and Shakespeare's plays were written between 1590 and 1613, so it's very reasonable to assume that Shakespeare's characters attended Hogwarts. So without further ado, step to the front of the Great Hall, and let's discover the Houses of some of Shakespeare's greatest characters.
Hamlet – Ravenclaw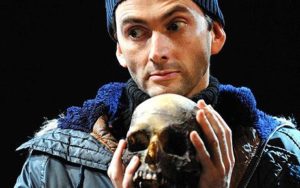 We're afraid this is obvious. Hamlet spends over four hours and 30,557 words thinking about how to proceed. His circumstances force him to use his intelligence, creativity, and melancholy to avenge his father's murder. A man who is using reason to outsmart his opponents but gets caught up in his own creative and depressing imagination… Show us a bigger Ravenclaw than that.
Ophelia – Hufflepuff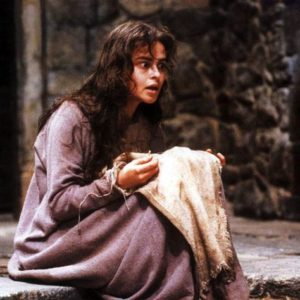 Poor, poor Ophelia. She is incredibly loyal to both her father and her fiancé, but Polonius and Hamlet are at odds with each other. She remains fiercely and lovingly devoted to these two opposing forces, and the strain drives her mad. In the end, she goes to her watery grave paying tribute to the men who showed her no compassion while she spiraled down the drain of her own constancy.
Romeo – Gryffindor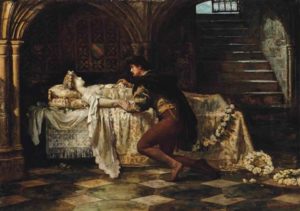 Mercutio, Benvolio, and Romeo are a bunch of marauders who would give Moony, Wormtail, Padfoot, and Prongs a run for their Galleons. Romeo is full of bravado, and he leads with his heart. Not a Ravenclaw, then. He's also willing to sacrifice himself to love his enemy. Not Slytherin, then. He's also not a Hufflepuff because he's just a Gryffindor. He just is.
Juliet – Gryffindor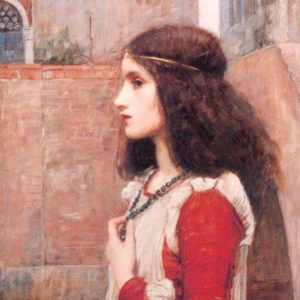 Part of what makes a Gryffindor daring is their tendency toward spontaneity. A 16-year-old child who is ready to abandon her loving family for a boy she met literally hours ago… If that isn't the perfect blend of bravery and brashness, then we don't know what is. We don't think Juliet is doing a great job of thinking things through. And now she's dead. Honestly, Shakespeare's track record of killing his characters makes J.K. Rowling look practically merciful.
Queen Hermione – Hufflepuff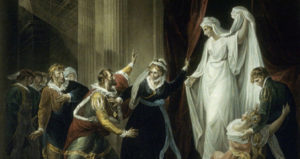 We had to mention Queen Hermione even though she is one of Shakespeare's lesser-known characters in one of Shakespeare's lesser-quality plays. Seriously, have you read or seen The Winter's Tale? It's like Harry Potter and the Cursed Child of Willy Shakes's canon. Anyway, after being falsely accused of adultery and treason by her husband, going into early labor in prison, having her son die of stress during the ordeal of her trial, faking her own death, and going into hiding for 16 years, she still takes her husband back. She's a Hufflepuff. (Plus, the first act shows she enjoys a good party, which is a very Hufflepuff trait.)
Macbeth – Anything but Slytherin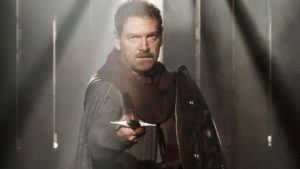 We know this is going to be controversial. "There's not a single witch or wizard who went bad who wasn't in Slytherin" and all that. *Cough* Peter Pettigrew *cough*. In fact, We think Macbeth would be a Hatstall. He lacks Hufflepuff's loyalty because he commits regicide. He lacks Gryffindor's bravery because he keeps whining about invisible daggers. He lacks Slytherin's cunning and Ravenclaw's creativity because the witches and Lady Macbeth drive the action. However, he literally lives in the Scottish Highlands, so we can't just say he went to Durmstrang. Better be… Gryffindor! Like Peter Pettigrew, people will wonder why he was Sorted into Gryffindor. However, he's a soldier and is pulled to the wrong side by more powerful Slytherins like…
Lady Macbeth – Slytherin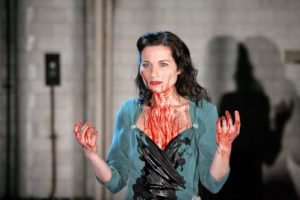 She is the true brains of the operation. Her cunning knows no limits. She wants her husband to be king, and nothing will stand in her way. Not murder, not his weakness, not the supernatural. Slytherin – in the worst way.
How do you think we did with our Shakespeare character Sorting? What would you have done differently? Let us know in the comments and tell us which Shakespeare characters you'd like to see Sorted next.