Scholastic Launches New Line of "Potter" Tie-In Books
Do you love Harry Potter but are getting a little tired of all the merchandise being covered with pictures of actors rather than different interpretations of the characters? You're going to want to take a look at Scholastic's new line of Harry Potter tie-in books, which range from Scratch & Sniff to LEGO and more!
Many of the new books Scholastic is releasing are activity books, which make them perfect for both young and young-at-heart fans. We found two new Scratch Magic books – one that focuses on Hogwarts and one that's Fantastic Beasts-themed – to be particularly cute.
If you've never used Scratch Magic before, you just use the stylus to scratch away the black surface of the pages and reveal hidden images in bright, shiny colors beneath. Both books include activities, drawing prompts, and extra blank notebook pages for hours of fun – perfect for waiting in line at the midnight release of Fantastic Beasts: The Crimes of Grindelwald, perhaps?
If Scratch Magic has got you in a scratching mood, you can move along to Scholastic's next offering, a Honeydukes Scratch & Sniff book!
This one is just as delightful as it sounds… but you may want to have some Chocolate Frogs handy in case the smell of Honeydukes treats is just a little too enticing to bear.
Finally, the publisher is offering a LEGO Witches & Wizards character handbook. If you've ever played any of the LEGO Harry Potter video games, this book is filled with all the cute tongue-in-cheek humor you've come to expect of the franchise. Essentially all of the series' primary heroes and villains get their own two-page spread in this colorful volume, including characters who tend to be featured less often in most tie-in books, like Dean Thomas, Seamus Finnigan, and Professor Sprout.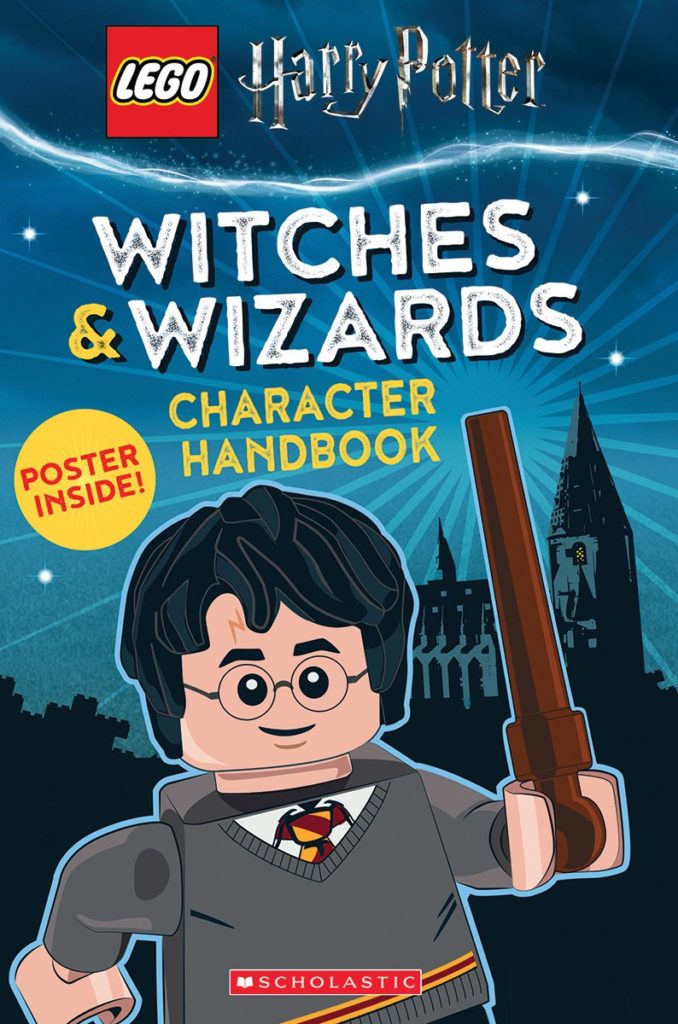 Each spread contains facts about the featured character and a funny (or if we're honest, cheesy – but in a good way!) quip. It's the perfect companion to either the video games or building sets for the LEGO Harry Potter fan.
Scholastic has been releasing these tie-in books quietly over the summer, so we don't know how many more similar titles might be on the way. We'll be sure to let you know if we spot any more!