CC #402: Week of August 11, 2019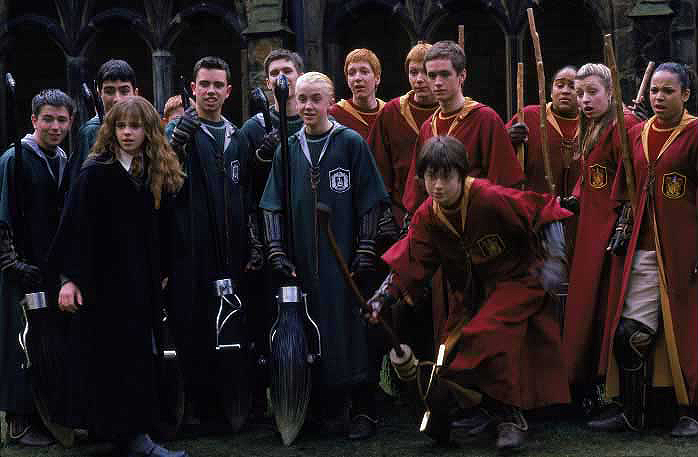 ---
⬇️⬇️ Scroll down in the below area to read all captions from this week! ⬇️⬇️
---
When the doors to your favorite store open on Black Friday and you're the first one to realize what's happening.
—Isabel
---
"Red rover, red rover. Let Harry come over!"
—Timmy F.
---
Harry: "What are they doing with those fish and that tube?!"
—Samma J.
---
Neville: "Harry, what's this strange thing? I found it on your bed."
(Neville holds up a pair of woolen underwear made by Dobby.)
Harry: "Oh, darn, Neville!"
—Aparna
---
Me and the boys when we see an escaping Chocolate Frog.
—Srivatsan
---
"I see it; I like it; I want it; I'm gonna get it."
—Enid
---
When Neville hit puberty.
—Ananya I.
---
When the new witch at Hogwarts walks into the room.
—KN
---
When you're at the bowling alley, waiting for your ball to hit the pins. The suspense!
—Emily C.
---
While Ron is throwing up, everyone races to see who will clean it up with their broom.
—Aragorn
---
And in the costume contest, Hermione wins for being the only one not dressed like a Quidditch player.
—Mister E
---
Draco: "Aren't you going to help Weasley, Granger?"
Hermione: (pulls out Harry Potter and the Order of the Phoenix) "No. I don't start showing any signs of feelings for another three years."
—Josh
---
Fred: "Exactly what I was thinking, George, make a note of this one."
—Danielle Z.
---