Ultimate Year in Review: 2009
For MuggleNet's 20th anniversary, we are looking back at the past 20 years in Harry Potter history to bring attention back to its most significant moments. This is a series of articles that will run over four months. Our previous article covered the year 2008.
This week, the Time-Turner takes us all the way back to 2009, a year in which President Obama received the Nobel Peace Prize, October 28 was declared Stan Lee Day by the County of Los Angeles, United States tennis star Serena Williams won her tenth Grand Slam singles title, and late English fantasy author Terry Pratchett received a knighthood from Queen Elizabeth II at Buckingham Palace.
In news surrounding Rowling, the Harry Potter franchise, and MuggleNet, 2009 was a year of a lot of exciting announcements.
On January 24, the previously launched MuggleSpace – The Ultimate Harry Potter Social Network – hit 10,000 members after only one month. Released on December 24, 2008, MuggleSpace provided Harry Potter fans with a social network to connect with fellow Potter diehards.
On March 5, the long-anticipated trailer for Harry Potter and the Half-Blood Prince was exclusively released to fansites by Warner Bros. MuggleCast released an exclusive live episode discussing the new trailer. Listen to Episode 171: "Trailer Idol" and take a trip down memory lane.
Only days later, on March 9, the first photos from the set of Harry Potter and the Deathly Hallows appeared online. They depicted Daniel Radcliffe shooting scenes in a forest.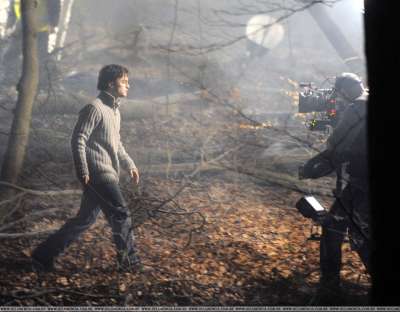 June 21 brought us the very first Harry Potter musical in the shape of A Very Potter Musical on YouTube. Produced and released by a group of students at the University of Michigan who formed Team StarKid, it went viral for several months and was a huge hit with Potter fans for its great music and funny dialogue.
During August, actor Joshua Herdman (Gregory Goyle) revealed at a Potter fan conference that Deathly Hallows – Part 1 was going to end after the trio is captured by the Snatchers and before they go to Malfoy Manor. It was the first time we heard from a cast or crew member about where the films might be split. However, the Harry Potter production team was quick to comment that they might change the split depending on what would work best for the films.
Herdman also revealed that Jamie Waylett's character (Vincent Crabbe) would be taken out of the films. This decision was made after Waylett was arrested and convicted of cannabis possession several months earlier. Waylett was not expected to return for Deathly Hallows.
On September 3, during the BBC's Radio Five show with Simon Mayo, author and friend of J.K. Rowling Ian Rankin revealed that the last time he saw Rowling, she was working on a Potter encyclopedia and drawing out family trees. He was quick to add that he had not seen Rowling in some time and that he didn't know whether the encyclopedia was for her own fun or if she was planning to publish it.
September 15 brought exciting news from the upcoming theme parks. Universal Orlando Resort announced several new sketches, videos, and details surrounding the Wizarding World of Harry Potter. They also confirmed that it would open in spring 2010 but didn't stick with a specific date. One of the videos included a message from Daniel Radcliffe, Rupert Grint, and Emma Watson, explaining that they were just as excited as the rest of the world in regard to the upcoming theme park. It was also revealed that the trio had filmed sequences for one of the rides, Harry Potter and the Forbidden Journey, during the shoot for Half-Blood Prince.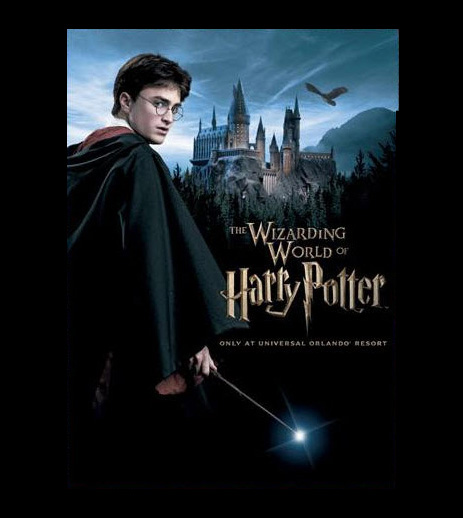 On December 2, some of the cast and crew members of Deathly Hallows sat down to do video interviews. A lot of new information was hinted at, but we also learned a lot about the life of the actors on set, their potential acting careers post-Potter, and how ten years on set together were coming to an end. Director David Yates noted that Daniel Radcliffe would be naked twice in the Deathly Hallows movies. The first time would come in the vision Ron has, and the second time would occur in the King's Cross scene. He also revealed that his favorite scene is one not found in the book.
The year ended with more great news for MuggleNet's podcast MuggleCast as the hosts picked up the 2009 Podcast Award for Entertainment. MuggleCast was nominated in two categories: Best Produced and Entertainment. Cohost and MuggleNet staff member Eric Scull attended and accepted the award on behalf of the team. It marked the third year MuggleNet's podcast received a Podcast Award, thanks to the support of listeners.