Take an EXCLUSIVE Look Inside "Exploring Hogwarts: An Illustrated Guide" from Insight Editions
Back in May, we previewed Harry Potter: Exploring Hogwarts: An Illustrated Guide, set to be released October 8. Now, MuggleNet can exclusively share with you some interior spreads from the book, which features gorgeous new renderings of some of the most iconic Hogwarts locations.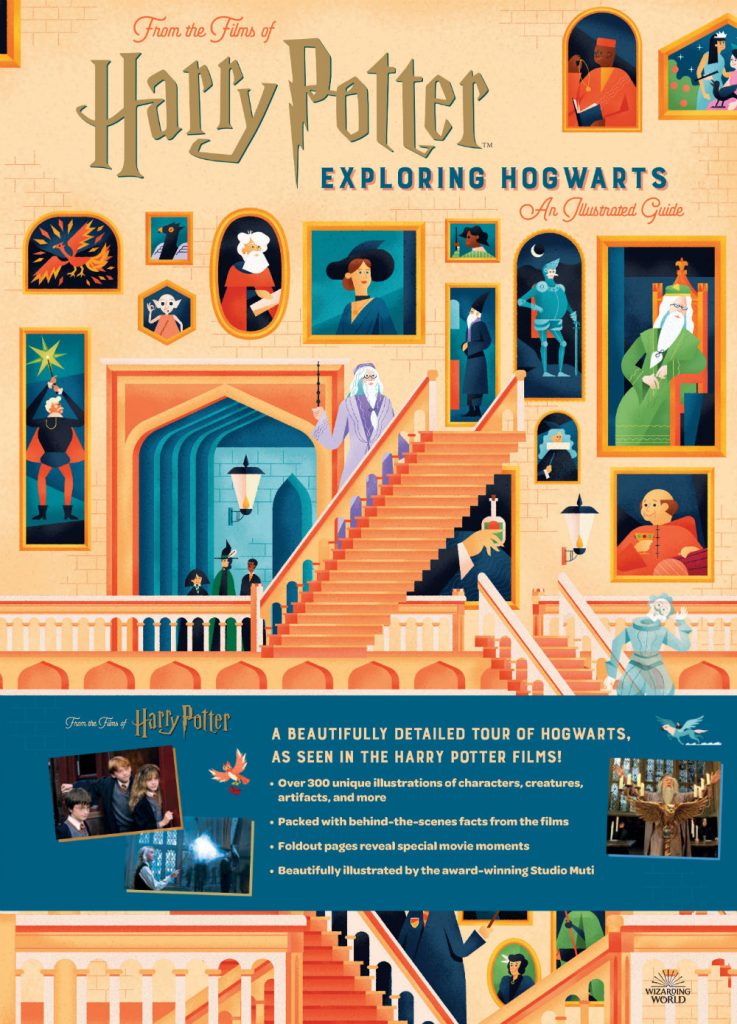 Explore the iconic locations of Hogwarts as seen in the Harry Potter films with this large-scale interactive book, Harry Potter: Exploring Hogwarts. Harry Potter: Exploring Hogwarts pairs striking full-color illustrations of Hogwarts with interactive elements that reveal key movie scenes, concept art, and behind-the-scenes info on the most memorable locations within Hogwarts School of Witchcraft and Wizardry.
What's unique about Exploring Hogwarts is that it pairs new, full-color illustrations with facts from the books and films. The spread below, focusing on the Room of Requirement, shares behind-the-scenes facts about the student headquarters of Dumbledore's Army, including character Patronuses and movie magic secrets about how notable scenes were brought to life.
In the "Quidditch Pitch" spread, you can brush up on how the world's favorite wizarding sport came to life on-screen with facts like these:
Beaters use short bats to knock heavy Bludger balls at the opposing team. The Quidditch costume featured an arm guard called a bay for protection as well as padded-leather leg guards and shoulder protectors. Helmets were added to the uniform in Harry Potter and the Half-Blood Prince, as the game became faster and fiercer.
Ron Weasley became Keeper in his sixth year. To make Rupert Grint appear clumsy while filming his tryout, the stunt team fired up to twenty Quaffles at him at a time to fluster him. On-screen, it looked as if Ron was untalented and out of control.
Quidditch is played in the air, so viewing stands for fans are set atop towers. The wooden towers feature wind-blown banners and heraldic designs in the four House colors. The towers are important for another reason: The best way to show speed is to pass something.
The final spread we have to share with you is "Hogwarts Classrooms," which highlights the locations of some of the films' most memorable scenes of magical instruction, including Hermione's moment of Levitation Charm greatness and the Gryffindors' fateful mandrake Herbology lesson. Did you know that the set of Slughorn's Potions classroom was decorated with five hundred jars with handwritten labels? You will after perusing Exploring Hogwarts!
Exploring Hogwarts: An Illustrated Guide is the first in a series of large-scale interactive books from Insight Editions highlighting iconic locations from the Wizarding World films, with more installments to come in the future. Be sure to preorder your copy today.