CC #409: Week of October 20, 2019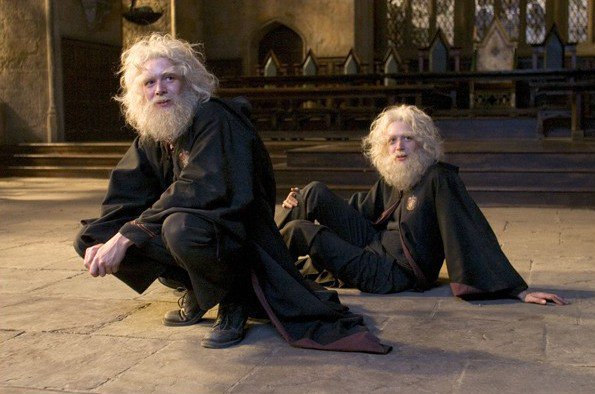 ---
⬇️⬇️ Scroll down in the below area to read all captions from this week! ⬇️⬇️
---
"George, exactly how long do these Fainting Fancies knock you out for?"
—Tracy K.
---
"Ughhhhh, well… Hermione did warn us…"
—Savannah
---
"We really need to stop eating our own products."
—Clare
---
Me and my bestie posing for pics even when we're old.
—Isabella S.
---
When AARP sends that first letter, but you don't think you're that old yet.
—Scott S.
---
At a high school reunion, when someone from your graduating class walks in and looks 20 years younger than you.
—Ellora K.
---
They say the camera adds 60 years…
—Snuffles
---
Rare photo of Statler and Waldorf taken outside of their usual balcony seats.
—Brian F.
---
The Weasley twins were in fact held back several decades due to repeated failure of exams and general mischief.
—Kris Liu
---
"So, do we get a seniors' discount for the next Fantastic Beasts movie?"
—Strongthorne
---
It's coming… No-Shave November.
—Greg S.
---
When you see freshmen.
—Liberated Slytherin
---
Waiting for the Harry Potter encyclopedia like…
—Martha
---
"Wait a minute, George. You're telling me you built a time machine… out of a Nimbus 2000?
—Tree C.
---
Waiting for my Hogwarts letter like…
—Tiffany S.
---
"Welcome to mall Santa training. We'll be your instructors this week."
—Snuffles
---