CC #416: Week of March 8, 2020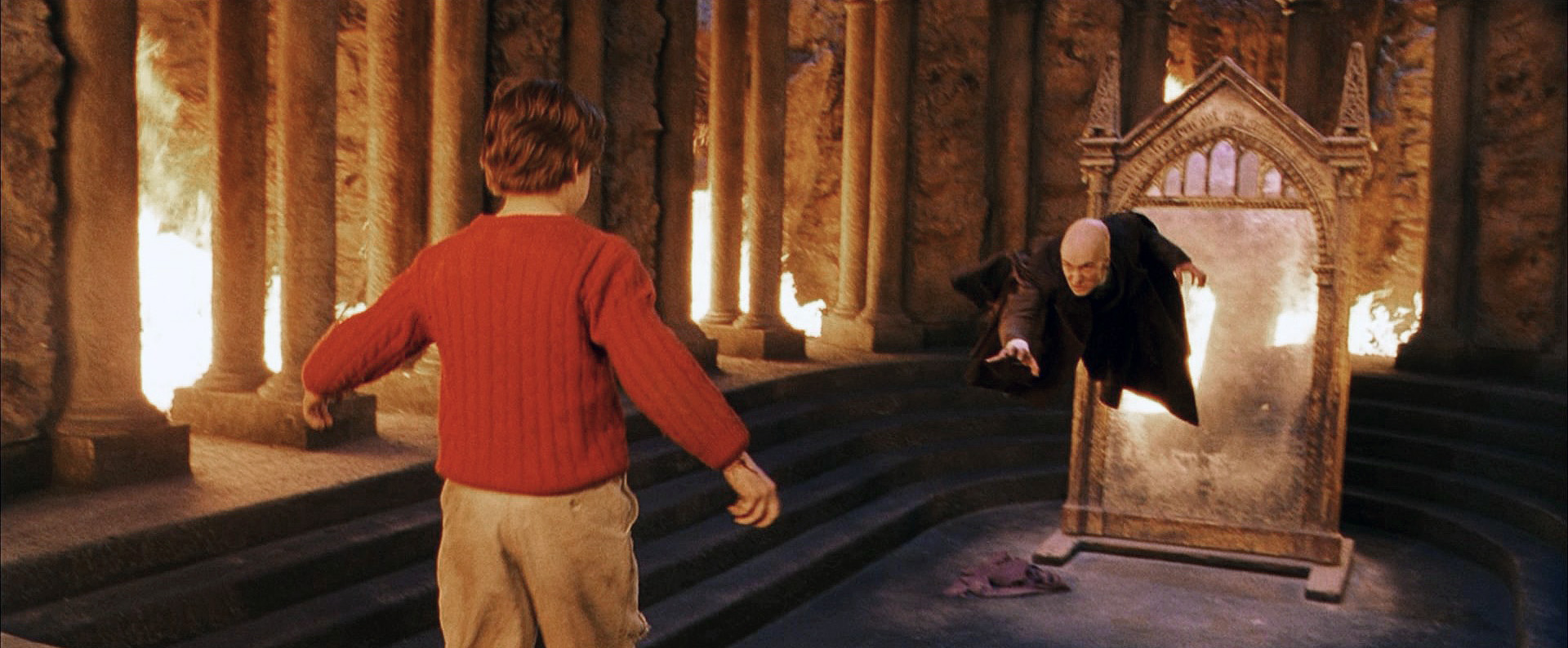 ---
⬇️⬇️ Scroll down in the below area to read all captions from this week! ⬇️⬇️
---
Me when I hear someone talking about Harry Potter.
—Katie R.
---
Harry: (Thinking) Okay. I've got blood running down my right hand and a small fire on my left sleeve; maybe that discarded turban can solve two problems!
—Friend of Fawkes
---
Me versus the seagull coming to steal my curly fries.
—RoundPegSquareHole
---
Thirty seconds prior:
Harry: "You're sure this will work?"
Quirrell: "Yeah, just stand totally still; I can definitely clear you."
—Rob KC
---
Your alter ego about to take over you.
—Luc
---
Quirrell's "Zod escaping the phantom zone" comedy routine didn't have quite the audience he was expecting. But, by Merlin, he was going to milk it for all it was worth!
—Troi
---
(Record scratch.)
Quirrell: "You're probably wondering how I ended up in this situation."
—Dave P.
---
"Come, give me a hug, dear."
—Loony Lovegood
---
Voldemort: "Hogwarts sure has some nice ceiling architecture."
—Sabrina E.
---
"MY hair is gone! So I'll take yours instead!"
—Troi
---
When someone opens the door before you ring the bell.
—Pragnya
---
When you yell, "Come at me, bro!" and he really comes at you!
—Stitchlizzy
---
Harry = the world
Quirrell = coronavirus
—Jackie
---
Pouncing on that last slice of pizza.
—Isabel H.
---
My responsibilities chasing after me when I've abandoned them for Harry Potter, AGAIN.
—Rose Y.
---
When you forget to put water in the Easy Mac and accidentally burn the whole house down.
—Jules
---
"Hold it, Voldy! Social distancing requires you to stay six feet away!"
—Dolores S.
---