Five Magical "Potter" DIYs
March is National Craft Month, and what better way to celebrate than to make some magical Harry Potter DIY projects? I'm a huge fan of crafts and love to keep my hands busy. I'm using this month to combine my love of DIYs and Harry Potter by working on a few magical projects that have caught my interest. Does that sound like fun? Here are a few fun DIYs you can do to celebrate this month.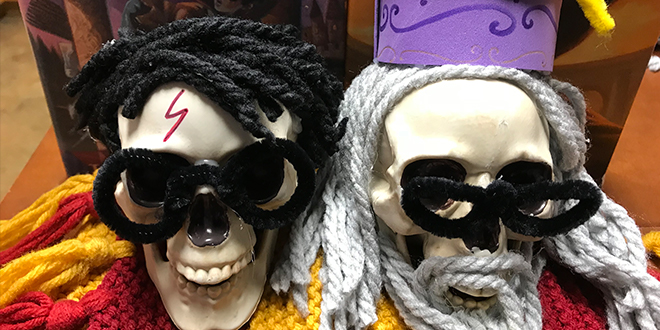 Halloween is still a while away, but it's never too soon to start planning your decorations. I love to decorate with skulls, and this DIY is the perfect way to combine that with my love of Harry Potter.  Let's turn some skulls into characters like Dumbledore and Harry Potter. There's even a video tutorial to get you started.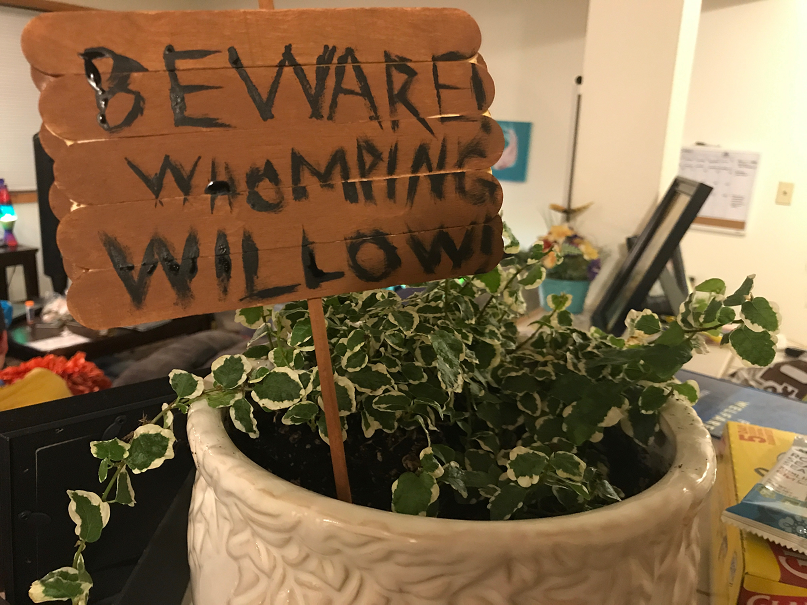 Do you need a way to warn guests about the Whomping Willow in your living room? This sign is a fun addition to any home, whether it be a party decoration or everyday decor. This easy DIY is made from popsicle sticks, glue, and paint, and it will quickly come together to keep your friends and family safe from any dangerous plants you may have.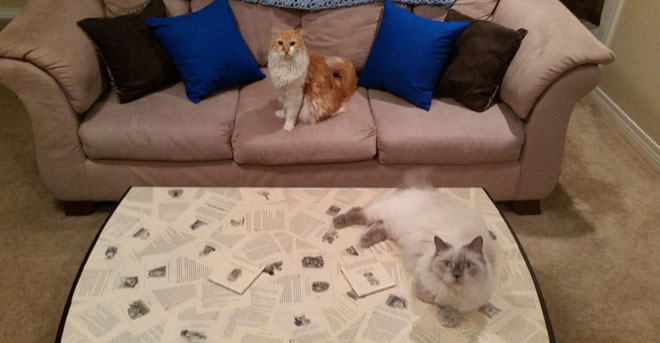 Ever find yourself staring at your boring Muggle furniture and think it could use a magical spark? What about some old, beat-up Harry Potter books that you just can't bear to part with? I have a solution for you. Why not combine both things to make a beautiful new piece of furniture? Check out this DIY tutorial that will walk you through how to do this with a coffee table.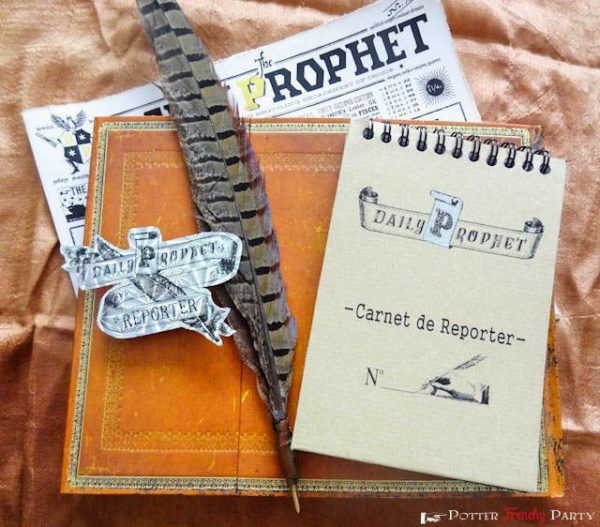 Quills are so nice to look at, and I love watching them being used in the Harry Potter movies. They are very hard to actually write with, though. Thankfully, this DIY shows you how to turn ordinary feathers into ballpoint pens. You get to combine the aesthetic appeal of writing with quills with the convenience of modern ballpoint pens. How exciting! You'll make everyone in your office or school jealous.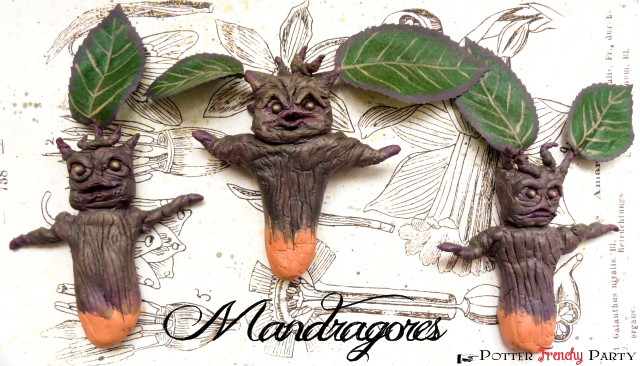 Do you love mandrakes but don't want to wear earmuffs every time you want to look at them? This DIY walks you through making some mandrakes of your very own out of clay. This way you can admire how cute they are without having to deal with their pesky screams. Who needs succulents when you can have your very own potted mandrake collection?
Do you have any favorite Potter DIYs? Have you tried any of these? Let us know in the comments! Feel free to submit your own magical DIYs to submissions@staff.mugglenet.com.