CC #423: Week of June 14, 2020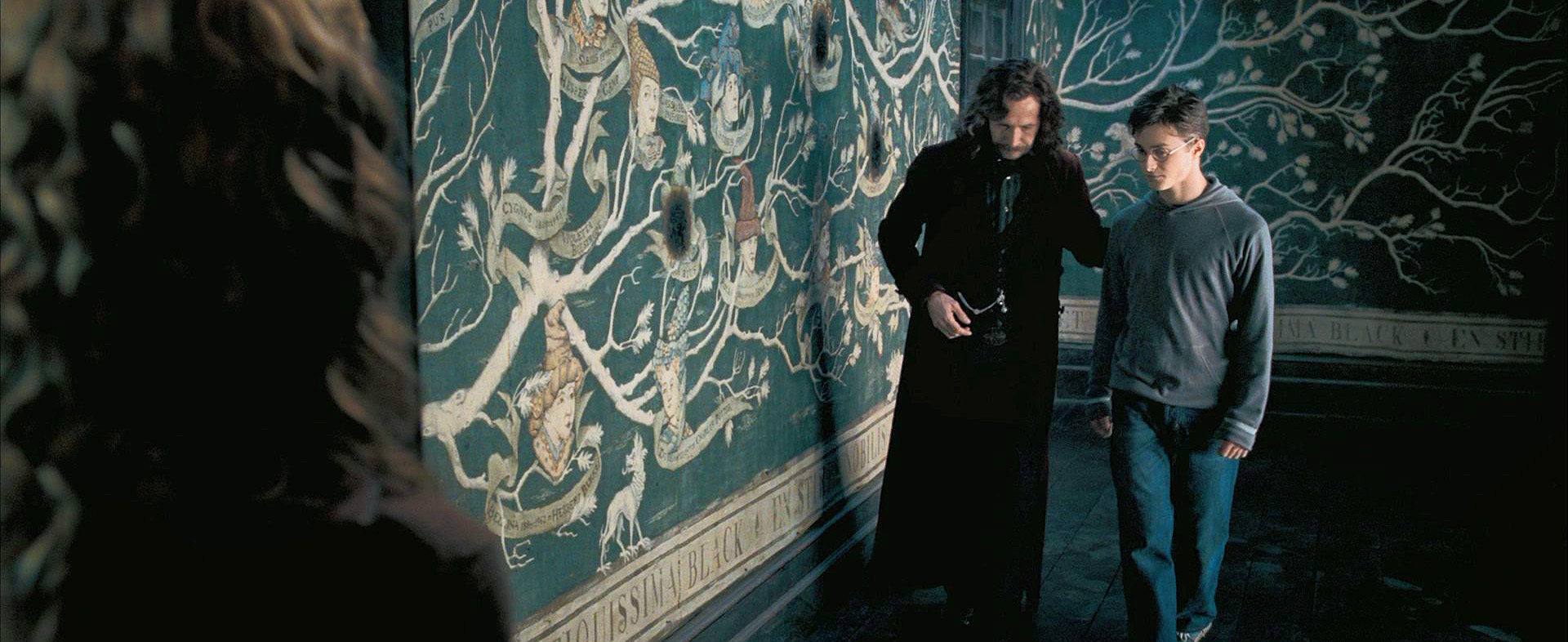 ---
⬇️⬇️ Scroll down in the below area to read all captions from this week! ⬇️⬇️
---
Sirius: "…and that's how Jan van Eyck ended up designing our wallpaper!"
—Meg
---
Sirius: "Harry, let me teach you how to do the foxtrot."
—Apurva G.
---
Sirius: "I don't know why you're so surprised, Harry. You knew I was related to lots of Dark wizards."
Harry: "Still, I think I should be excused for having not expected to find Sauron on your family tree."
—Sam
---
Sirius's gothic mid-century home needs a major makeover, but what happens when new fireplaces break the budget and portraits won't come off the wall? Coming up next, on Property Brothers.
—Ava C.
---
Sirius: "Harry, if I ever accidentally call you James, I will die on the spot."
—Jared
---
"I'm thinking of turning this into the rec room. Pool table right in the middle. Darts. Instead of a dartboard, we aim for my ancestors' faces."
—Girlgenius
---
Harry: "So, I'm heading back to Hogwarts now."
Sirius: "Don't do anything that I wouldn't do."
Harry: (big grin)
Sirius: "And don't do certain things that I WOULD do."
Harry: "Darn!"
—Sam
---
Sirius: "If you want to see what a man's like, look at how he treats his inferiors, not his equals."
Harry: "You treat Kreacher like sh**."
—Gryffinclaw
---
"Now, Harry, if you truly want to nail the eclectic aristocratic look, try stubbing out your cigars on this tapestry here…"
—Harriet
---
Harry: "You know, I've now escaped from Pretoria."
Sirius: "That's good. Not as good as escaping from Azkaban, but good."
—Sam
---
Whenever your parent tried to explain to you that you didn't need more Harry Potter stuff, but you still wanted it.
—I love Luna
---
Sirius: "And that's how James and I got into the girls' – oh, hello, Hermione. I didn't see you there. Harry and I were just talking about… balloons."
—Sam
---
"Hey, Sirius, if everyone else's face on this tapestry looks like a medieval caricature, why does Bellatrix's look like a perfect depiction of Helena Bonham Carter?"
—Jennifer H.
---
Sirius: "And then you add a bit of incense to it, and then it will smell nice all day. Now onto what flowers you should give her."
Hermione: "What are you guys talking about?"
Sirius: "Nothing. Guy talk."
Harry: "Yeah. Quidditch and Dueling Club."
—Kingsun
---
Harry: "Does this house hold any happy memories for you?"
Sirius: "That depends. Does the time when I left it count?"
—Sam
---
Sirius: "With great power comes great responsibility, Harry."
Harry: "Thanks, Uncle Ben."
—Moldemort
---
Hermione stared in awe. It turned out Sirius Black could actually tame a CAPSLOCK-Harry. Throughout the land, he soon became known as the Harry whisperer.
—Sam
---
Sirius: "Harry, this is a magic mirror that will allow us to FaceTime whenever we want."
Harry: "Cool, gonna throw this in the trash."
—Natalia
---
Sirius: "And remember that, in these trying times, it is vitally important that our stunt doubles don't wander into the shot."
Harry: "Stunt doubles?"
Sirius: "Yes. They get into the dangerous situations so we don't have to. Like my double over there."
Harry: "That's just Hermione."
Sirius: "And a fine stunt double she'll make, once she's trained up a bit. Eh, James?"
Harry: "It's Harry."
Sirius: "That's what I said, Adrian."
Harry: "Er… I think I have to get up early for something tomorrow. Good night, Sirius."
Sirius: "Good night, Dan."
—Troi
---
Harry: "So, what did you do in the original Order?"
Sirius: "Oh, fighting evil by moonlight, winning love by daylight, and never running from a real fight."
Harry: "Sirius, that's the Sailor Moon theme song!"
—Sam
---