CC #432: Week of October 18, 2020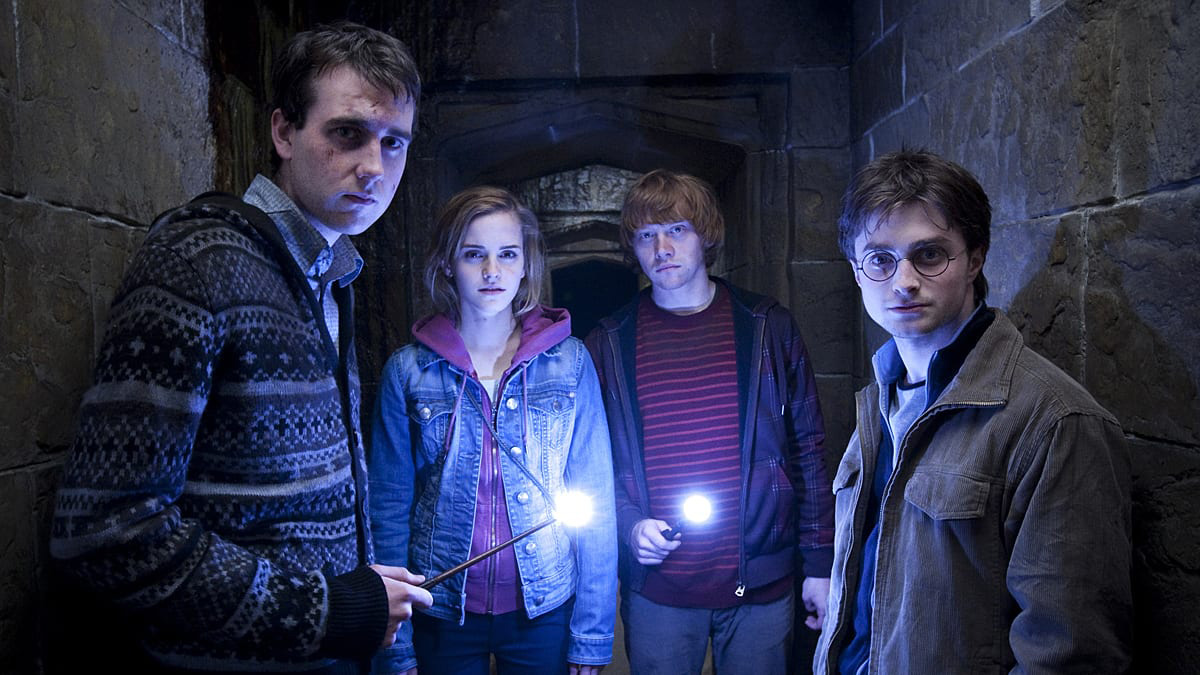 ---
⬇️⬇️ Scroll down in the below area to read all captions from this week! ⬇️⬇️
---
The cool kids lighting up outside of school.
—Hot Stu
---
Harry: "I don't need to impress you all by whipping out my wand. My subtle smirk says it all."
—Friend of Fawkes
---
That moment when you realize you're in charge, and everyone thought you already knew.
—Troi
---
Harry and Hermione were quite embarrassed when they realized they forgot to bring their glowsticks to the Weird Sisters concert.
—Sam
---
"We're not going to find a way out of this escape room."
—Lauren
---
The new Paramore album cover.
—Bruce F.
---
Neville: "Luna, while your lion-eating-a-snake hat is good for morale, and certainly is representative of what's going on here, it attracts a lot of attention and this IS a secret mission."
Ron: "Bloody cool, though."
—Grace
---
When yo mama walk in when you summoning a demon with yo friends.
—Ellie
---
Aberforth: "…and that is what really happened with the goat… Why are you looking at me like that?"
—Grace
---
Neville, Hermione, Ron, and Harry had a feeling they were being watched… by people in theaters everywhere.
—Rufus
---
The awkward silence followed by someone saying the movies are better than the books.
—Jack H.
---
The holographic characters in the line for the Forbidden Journey ride are getting more and more realistic.
—Emmmmz
---
"Look at those strange people watching us in their Muggle picture box."
—David
---
Harry: "Did you just call us magic fairy kids?"
—Jack H.
---
"You probably haven't heard of us. We're pretty underground."
—Sondra
---
[otw_shortcode_button href="http://www.mugglenet.com/fans-fun/crazy-caption-contest/" size="medium" icon_position="left" shape="square"]Return to Caption Contest Home[/otw_shortcode_button]
Want more posts like this one? MuggleNet is 99% volunteer-run, and we need your help. With your monthly pledge of $1, you can interact with creators, suggest ideas for future posts, and enter exclusive swag giveaways!