CC #449: Week of June 13, 2021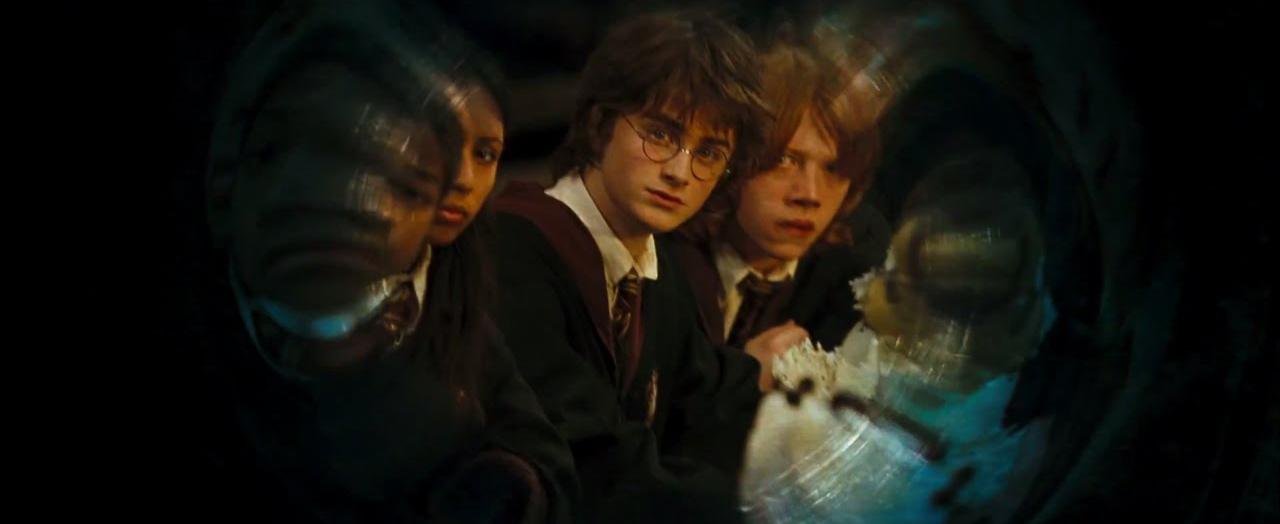 ---
⬇️⬇️ Scroll down in the below area to read all captions from this week! ⬇️⬇️
---
The view through Ginny's Omnioculars.
—Harry
---
As Harry looked into the Foe Glass, he was surprised Ron was there.
—Liam
---
When you're listening in class but not retaining anything the teacher is saying.
—Natasha
---
Moody's eye, as well as being able to see through walls, had the uncanny ability to zero in on those desperately in need of getting a haircut.
—Harry
---
High-visibility cloak test one: a complete success!
Test two: switch spatial distortions from a circular to a psychedelic pattern.
—Troi
---
Ron: "It's Mad-Eye Moody."
Harry: "Wow, his parents knew what they were doing when they named him!"
Ron: "It's a nickname, Harry."
Harry: "Oh, right."
—Sam
---
Mad-Eye had the power to detect when a student was having a stroke as well as to reveal the presence of a haunted doll poised to attack the Chosen One.
—Friend of Fawkes
---
Mirror, mirror on the wall, show me the angstiest of them all.
—Lora
---
Some say Snape suffered from tunnel vision when it came to Harry Potter, something he strenuously denied.
—Sue
---
Ron was the only student to be disgusted by the sight of the Tutshill Tornadoes visiting Hogwarts.
—Sam
---
Harry Potter and the stoned cinematographer.
—Marc K.
---
The warping Time-Turner effect in Cursed Child performances was originally tested on the Harry Potter films every time Harry's scar hurt, but it was ultimately removed.
—Henning
---
♪ ♫ I always feel like somebody's watching meeee… ♫ ♪
—Dream Quaffle
---
Barty Crouch, Jr.: "My God, he needs a haircut."
—Isabel
---
Return to Caption Contest Home
Want more posts like this one? MuggleNet is 99% volunteer-run, and we need your help. With your monthly pledge of $1, you can interact with creators, suggest ideas for future posts, and enter exclusive swag giveaways!