Staff Picks: Our Favorite LGBTQ Fantasy Books
Have you participated in the FART reading challenge yet? A great way to participate in that would be to read one of the books we recommend below. In honor of Pride Month, MuggleNet staff would like to share some of their favorite LGBTQ fantasy book recommendations with you.
Pet – Akwaeke Emezi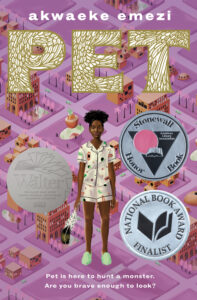 Buy on Amazon
Buy on Bookshop
Pet is a fantasy novel written by Nigerian non-binary author Akwaeke Emezi. Pet is a tale of bravery and courage. A Black trans girl battles alongside her friend to fight a monster that isn't supposed to exist.
Starless – Jacqueline Carey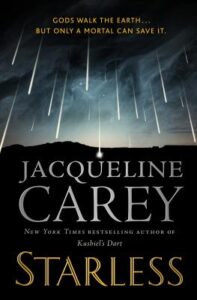 Buy on Amazon
Buy on Bookshop
New York Times best-selling author Jacqueline Carey follows the success of the Kushiel's Legacy series with a queer fantasy adventure, Starless. Khai was born and raised a warrior. An evil and dark god is rising, and danger is approaching. Khai explores his gender identity after learning that he was a female at birth. As Khai explores who he is, he must embark on a life-changing journey to save his twin.
Dreadnought – April Daniels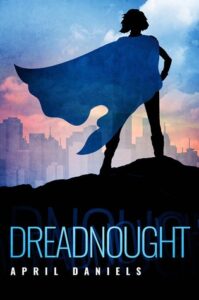 Buy on Amazon
Buy on Bookshop
April Daniels is a trans author who tells an action-packed coming-of-age and coming-out story about a trans heroine. The young heroine, Danny, must learn to adapt to the seemingly constant changes. Not only does she have to deal with the implications of coming out as trans, but she also faces the unexpected dilemma of being turned into a superhero who has to save the world.
All Out – Saundra Mitchell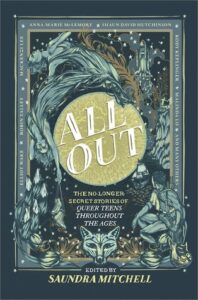 Buy on Amazon
Buy on Bookshop
All Out: The No-Longer-Secret Stories of Queer Teens Throughout the Ages, edited by Saundra Mitchell, is an anthology of LGBTQ authors' renditions of classic fairytales and famous legends. Historical, literary representations of LGBTQ people have been few and far between. This anthology reimagines classic stories and gives a voice to those whom history sought to silence.
The Black Tides of Heaven – JY Yang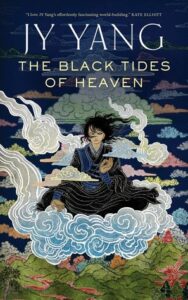 Buy on Amazon
Buy on Bookshop
The Black Tides of Heaven is the first of four books in The Tensorate Series written by non-binary author JY Yang. In the world of Ea, children are not assigned a gender at birth. The imaginative and thought-provoking story tells the tale of two uniquely gifted twins who discover that life is not always what it seems.
A Dark and Hollow Star – Ashley Shuttleworth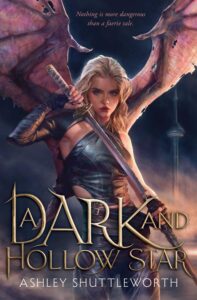 Buy on Amazon
Buy on Bookshop
A Dark and Hollow Star is a thrilling fantasy adventure that follows a group of queer characters as they fight crime and protect the secret world of faeries.
The Song of Achilles – Madeline Miller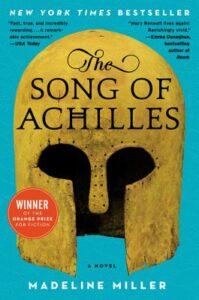 Buy on Amazon
Buy on Bookshop
In The Song of Achilles, Homer's epic poem The Iliad is reimagined by author Madeline Miller as told from the perspective of Patroclus, including his relationship with Achilles.
Gideon the Ninth – Tamsyn Muir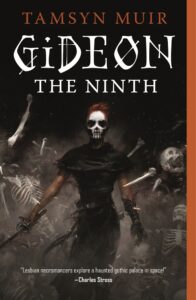 Buy on Amazon
Buy on Bookshop
Tamsyn Muir's Gideon the Ninth is the first in a trilogy that focuses, among other elements, on lesbian necromancers. A combination of gothic horror and more contemporary styles, Muir's writing has been praised by numerous publications.
Breaking Legacies – Zoe Reed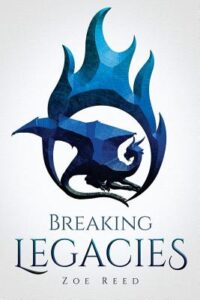 Buy on Amazon
Buy on Bookshop
Breaking Legacies by Zoe Reed is a fantasy novel with many of the plot elements you might expect, including a king and a princess, but the story also features a strong, lesbian heroine and an immersive adventure.
Cemetery Boys – Aiden Thomas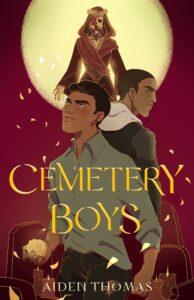 Buy on Amazon
Buy on Bookshop
Cemetery Boys by Aiden Thomas is part love story, part ghost story. Yadriel's traditional Latinx family is having trouble accepting his gender, and he unexpectedly summoned the ghost of his high school's resident bad boy.
Once & Future – A. R. Capetta and Cori McCarthy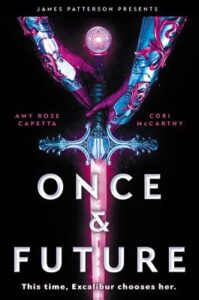 Buy on Amazon
Buy on Bookshop
Once & Future by A. R. Capetta and Cori McCarthy is a twist on the King Arthur legend with queer characters. This version tells the story of Ari, a teenage girl who is the newest reincarnation of King Arthur.
Sweet & Bitter Magic – Adrienne Tooley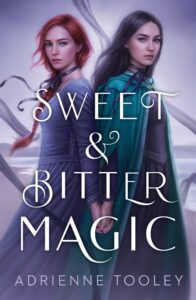 Buy on Amazon
Buy on Bookshop
Sweet & Bitter Magic by Adrienne Tooley is a fantasy novel about a witch named Tamsin who is cursed to love, and she meets another girl named Wren who is hiding her own dangerous magic. Together they work to save the kingdom.
Did something catch your eye? Be sure to check out one of these titles during Pride Month and at any point during the year!
Want more posts like this one? MuggleNet is 99% volunteer-run, and we need your help. With your monthly pledge of $1, you can interact with creators, suggest ideas for future posts, and enter exclusive swag giveaways!
Support us on Patreon