CC #460: Week of November 21, 2021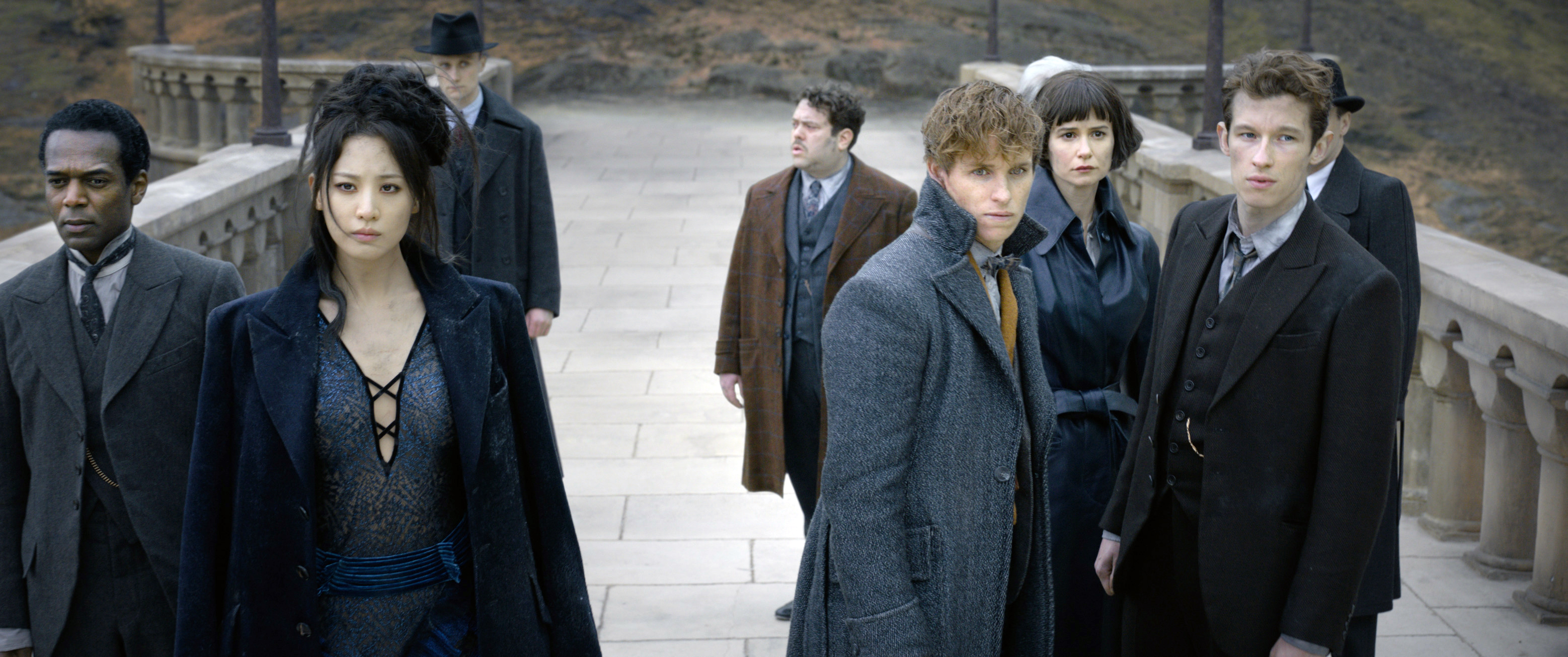 ---
⬇️⬇️ Scroll down in the below area to read all captions from this week! ⬇️⬇️
---
Jacob: (thinking) "Why are they staring at that old pile of rocks like it's St. Paul's?"
—Beth
---
Theseus: "Sorry for getting engaged to your childhood crush."
Newt: "Water under the bridge. Like this bridge we're standing on."
Theseus: "But there is no water under this bridge."
Newt: "Exactly."
—Yuki
---
This was the last time Nagini and Tina were ever seen in the Fantastic Beasts franchise.
—Seerhallow
---
Tina: "So, this is Hogwarts?"
Newt: "Yes."
Tina: "Meh. It doesn't seem so special."
Newt: "Well, until Ilvermorny is seen on screen, you can't compare it."
—Liam
---
The guy behind Theseus: "Four cattle calls, six call-backs, and this is all I get?"
—Friend of Fawkes
---
With Leta gone and Tina and Nagini missing from Secrets of Dumbledore, the franchise ultimately had to be retitled Fantastic Witches and Where Not to Find Them.
—Roxanne
---
Dumbledore: "Welcome, all, to this year's Squid Game."
—Josh
---
Nagini: "Why do I get the feeling I'll die here someday?"
—Sam
---
Jacob – when everyone else is staring at something fierce and scary in the distance and you're admiring a bowler hat.
—Errol
---
It was a great photo shoot until they noticed the Muggle had wandered into every shot.
—Troi
---
"I told you the mall was too crowded."
—Lauren
---
Jacob: "So, one minute I'm in New York; the next minute I'm in England. Did Queenie slip something into my gigglewater?"
—Friend of Fawkes
---
Jacob: "I'm beginning to think none of you guys know anything. I asked for your biggest magic trick and Newt pulled a quarter from my ear."
—Josh
---
Nagini – when you are dressed for a party but are with a bunch of businessmen and have to throw on a coat.
—Hagrid's Helper
---
Eddie Redmayne: (spent three months trying to nail the "steely-eyed look" for a three-second camera shot)
—Friend of Fawkes
---
Newt: (shouts) "ROCK AND ROLL!!"
—Fiendfyre
---
Newt and Theseus: "Back to school again, I guess."
Tina: "Still not as good as Ilvermorny."
Nagini: "Maybe I'll come here again."
Jacob: "What are we looking at exactly?"
—Melinda
---
Newt: "Don't look right now, but damn, she's hot."
Kowalski: (turns)
—Jigisha
---
Me and my squad coming to get J.K. Rowling for killing off Dobby.
—Esther C.
---
When everyone's mad at someone and you have no idea why.
—M
---
Me and my friends watching the approach of 2022.
—Edgard
---
Newt: "And Tina, here is my favorite place on the Hogwarts grounds, this beautiful, ornate bridge. Hope it's never smashed to pieces by giants or something."
—Rose97
---
Return to Caption Contest Home
Want more posts like this one? MuggleNet is 99% volunteer-run, and we need your help. With your monthly pledge of $1, you can interact with creators, suggest ideas for future posts, and enter exclusive swag giveaways!