Take this quiz to figure out your dad's true identity!
Here's a handy little list of top-notch "Potter" programming, just in case you needed some suggestions.
"Harry Potter" told in the simple, poetic form of haiku.
If you've been searching for some make-up ideas for everyday wear, look no further! Show off your House pride with these looks.
Today is a sad day for us all, but we will always remember you fondly, Alan Rickman.
If you're having a hard time finding a gift that will knock their socks off (into the hands of a house-elf, of course), these will be sure to please!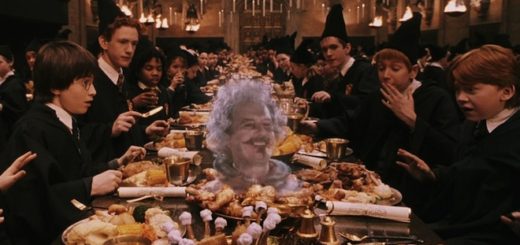 With Thanksgiving just around the corner, there's no better way to celebrate than to have a magically inspired feast!
It's been a terrible weekend, and no one has the answers. But among the pages of our favorite books are reminders of the kinds of people we want to become when the unthinkable happens.
I'm bad at dating and enjoy living dangerously. So I'm marking the week of my two-year anniversary with my boyfriend by taking all the dating advice given in the "Harry Potter" books. Will we still be together by the end of the week?