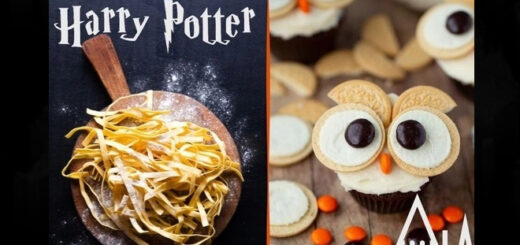 Have you ever wondered what a Slytherin pasta or an owl cupcake tastes like?
In this week's Role Call, the first glimpse at "Star Wars: Episode VIII" appears online, Emma Thompson and Brendan Gleeson address the importance of their film "Alone in Berlin", Katie Leung speeds through London, and Freddie Stroma travels through time!
In this week's Casting News, we get a personal glimpse at Domhnall Gleeson's favorite sex scene, watch as a fan favorite battles a few dragons, find out where fans will soon be able to meet with Dumbledore and Lucius Malfoy, and explore a handful of films we get to see in 2016 starring our "Potter" friends (Hint, Daniel Radcliffe is a very, very busy man!).
This past weekend, Tom Felton appeared at the Calgary Expo to talk about some of his experiences playing the villainous Draco Malfoy. He revealed that after "Prisoner of Azkaban", the costume designers had to sew shut the pockets of the wizard's robes because Tom kept sneaking snacks on set.