Tagged:
Cheltenham Literature Festival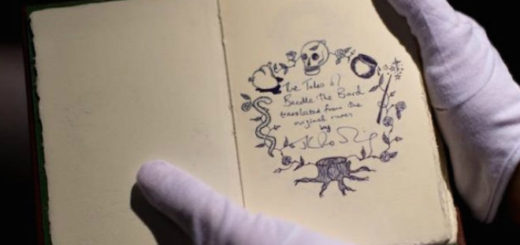 See a handwritten, custom-made copy of "The Tales of Beedle the Bard" when it goes on display in October!
This week's Casting News includes superheroes, Soviet satire, "The Birds", and even more birds! Plus, watch the latest trailers right here!
As fall approaches, our "Harry Potter" cast are returning to familiar and favorite roles as we take a look at the new season of "Downton Abbey", discuss possible Oscar noms, a return to Monty Python's roots, and a first look at "Medea"!
After our adventures at LeakyCon in Florida this last week and meeting some of the "Harry Potter" cast, the staff at MuggleNet is even more excited about upcoming projects by our favorite actors and actresses! There's a lot to cover from the past few weeks, and we hope that you'll be just as anxious to hear all about the new roles our HP alumni have taken on. Take a look!