Want a "What If" Blu-ray signed by Daniel Radcliffe? Click here to find out how you can get one!!!
It seems as though we are getting even more chances to fall in love with Daniel Radcliffe's new romantic comedy, "What If"! Sony Pictures Home Entertainment has released two new behind-the-scenes clips that let us learn more about true love and connections in bustling modern-day Toronto. The clips, "Dalia" and "Toronto," are among many special features available on the Blu-ray version of the film.
Did you catch "What If" in theaters and wonder when the film would be released on DVD and Blu-ray or miss it and are hoping to catch up? It has been announced that the Blu-ray version of the film, starring Daniel Radcliffe, will be released on November 25 by Sony Pictures Home Entertainment.
You've really got to wonder if Daniel Radcliffe ever sleeps. Following the closing of his Broadway production of "The Cripple of Inishmaan", Dan was on a whirlwind media tour promoting the recently released "What If?" and the upcoming "Horns". In his most recent interview with "Mental Floss", Dan answers questions not about characters he plays but about his favorite karaoke songs and his perfect pizza.

Wondering what it was like to work with Daniel Radcliffe? Find out in a new featurette from his film "What If"!
It was only a couple of days ago that we posted a roundup of some of Daniel Radcliffe's recent press appearances. Yet, since then, plenty more have been released since Daniel continues to promote his new film "What If". As part of his promotional tour, Daniel has continued to appear on an eclectic selection of media, answering all sorts of questions from whom he would "snog, marry, avoid," to why he acts.
Another week and another collection of recent Daniel Radcliffe interviews! "What If" is out this week in the UK, so Daniel has continued to promote the film over in the UK, appearing on TV and radio to discuss this and his "Harry Potter" past.

Daniel Radcliffe's latest film, romcom "What If?" is now playing in theaters around the country! If you haven't yet gotten a chance to see the film, you may want to check out the above clip! It gives a good idea of the kind of kooky comedy that can be found in the film, but BE WARNED – it does include some adult content!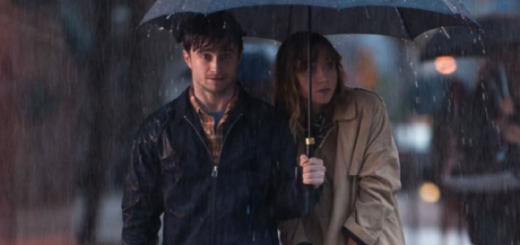 As Daniel Radcliffe continues to promote his latest film "What If", he was in Los Angeles this week, appearing on radio, as well as taking part in a rather special screening of the film. On Ryan Seacrest's radio show in LA, Daniel spoke about London, future projects, "Harry Potter", and his age, as well as his love of "Sharknado", and was surprised by the arrival of a special guest. Daniel also stopped by KCRW radio, where he spoke about five songs that inspire him and appeared on their Guest DJ project.