First Look: Warner Bros. Studio Tour London Announces "The Making of Harry Potter" to Open Spring 2012
As expected, Warner Bros. today announced their Studio Tour London location featuring 'The Making of Harry Potter', which will take attendees through the real sets used for all eight Harry Potter films.
Promo Poster: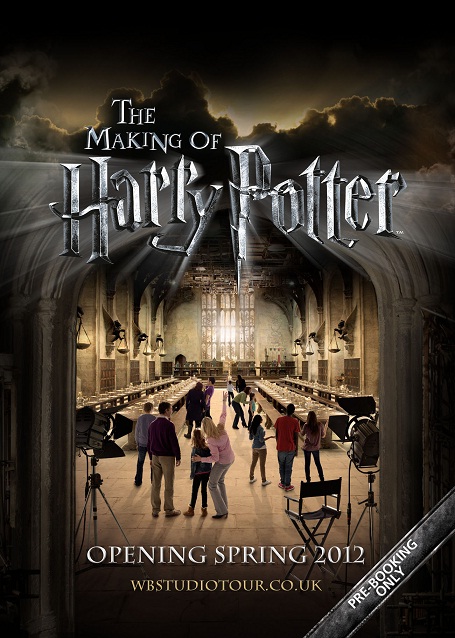 Press release:
Warner Bros. Studio Tour London – The Making of Harry Potter will open in the Spring of 2012 at Warner Bros. Studios Leavesden, the production home of the Harry Potter films for over ten years.

Tickets will go on sale later this year and must be booked in advance via a dedicated website www.wbstudiotour.co.uk or through approved tour operators.

Featuring the authentic sets, costumes, animatronics, props and effects used in the production of all eight Harry Potter movies, the tour will showcase the British artistry, technology and talent that went into bringing this beloved film series to life.

Among a series of never-before-seen exhibits on the three hour long tour, visitors will be able to walk onto some of the most memorable sets from all of the films in the Harry Potter series including the iconic Great Hall, Dumbledore's office and many others to be announced at a later date.