Nonalcoholic Firewhisky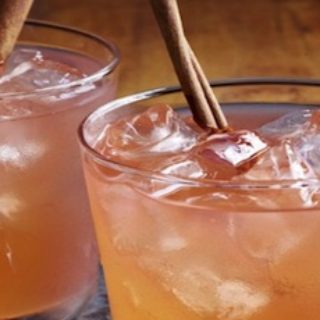 Nonalcoholic Firewhisky
Traditional firewhisky provides a burning sensation along with a sense of courage. It is very strong and only recommended for those of age in the wizarding world. However, this nonalcoholic recipe yields a remarkably similar taste to our favorite firewhisky brands such as Odgen's Old Firewhisky and Blishen's Firewhisky.
Ingredients
1

liter

ginger ale

1

liter

lemon-lime soda

1

handful

cinnamon candy

cinnamon sticks
Instructions
In a pitcher, mix ginger ale and lemon/lime soda.

Add cinnamon candy and cinnamon sticks to the liquid mixture. Dissolve candies. (Both can be adjusted to suit personal tastes.)

Refrigerate and let it steep for 3-4 hours. Serve cold.

Optional: Witches/wizards who are of age can add Goldschläger or cinnamon schnapps to create an alcoholic version.