WB Studio Tour "Wand Week" Part 1
The Warner Bros. Studio Tour is always a fantastic day out, but during school holidays they pull out all the stops to make a child's dreams come true. For fans, this means extra behind-the-scenes information and fun-filled interactivity that brings the magic alive alongside the regular superb tour. This week it's Wand Week, with a variety of wand-themed activities around the site. At the entrance you'll find a host to the tour explaining that there are special adventures you will see this week only, helping to build the excitement before you go near the tour itself.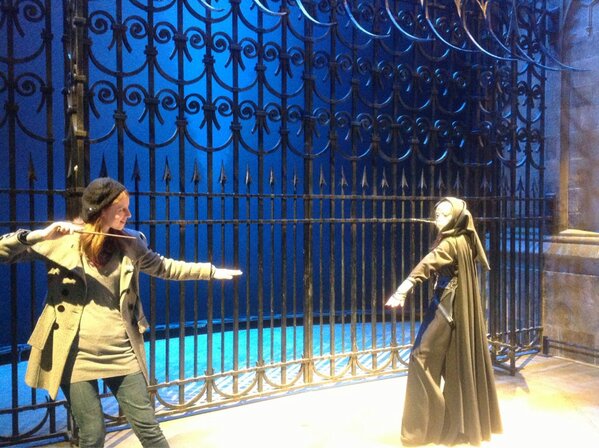 When I visited shortly before Christmas last year, the holiday decorations made the expansive buildings look festive and homely. The tour stayed closed for two extra days over the holiday taking these decorations down and using the time to fix up the regular tour to cast 'Scourgify' and 'Reparo' on a few items and make it look perfect for the movie-loving visitors. This included taking a layer of dust from Hogwarts castle so the fantastic set looks like a beautiful and colorful castle in spring rather than hidden under slight snow – much like the rest of the country. It is now looking lovely so well done to everyone who worked as hard as house-elves over the break.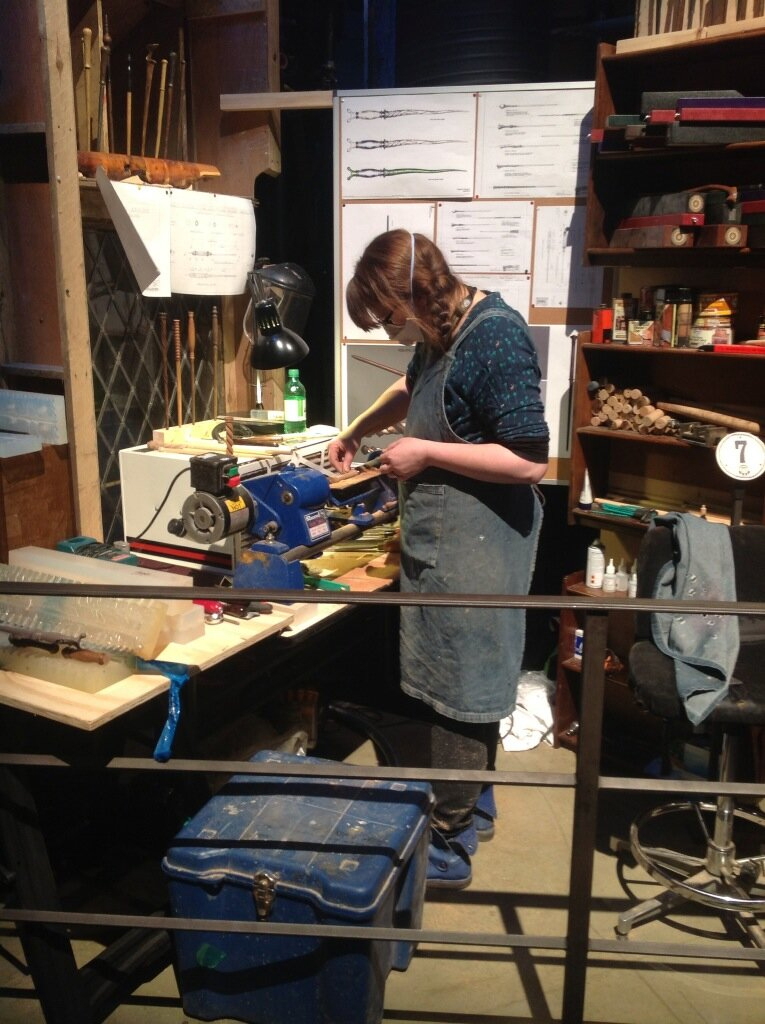 Additional areas in this week's tour include an extended workstation beside the usual 'wand wheel' where a wand crafter from the films is on hand to explain how each of the three types of wands is made. You can watch as a wooden wand is carved, see the molds used to create resin versions, and see the rubber wands that are less likely to cause damage if someone attacks you with Expelliarmus! Each character had their own wand design, which was influenced by the actors themselves, so look out for your favorite and see if you can find links to their characters.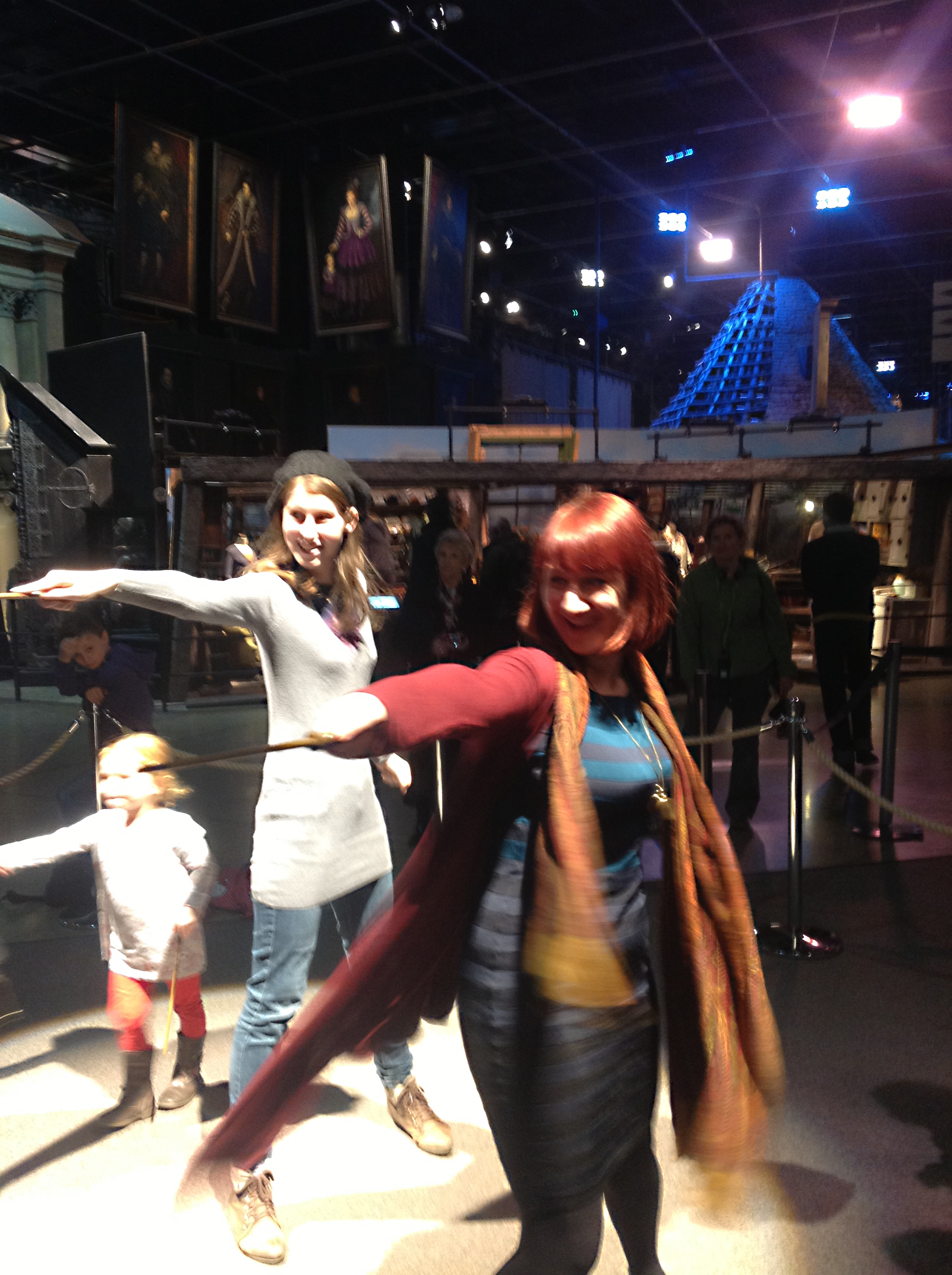 Further along, you'll find a brilliant interactive station where Paul Harris, the wand choreographer from the films, will teach you the five principal movements in any wizards' duel. You can then test what you've learned if you come across one of the super-scary Death Eaters that are stalking the grounds. If you don't take part yourself, do take the time to watch as there's nothing better than the smiles on children's faces as they learn the stances and flicks for their own magical battles.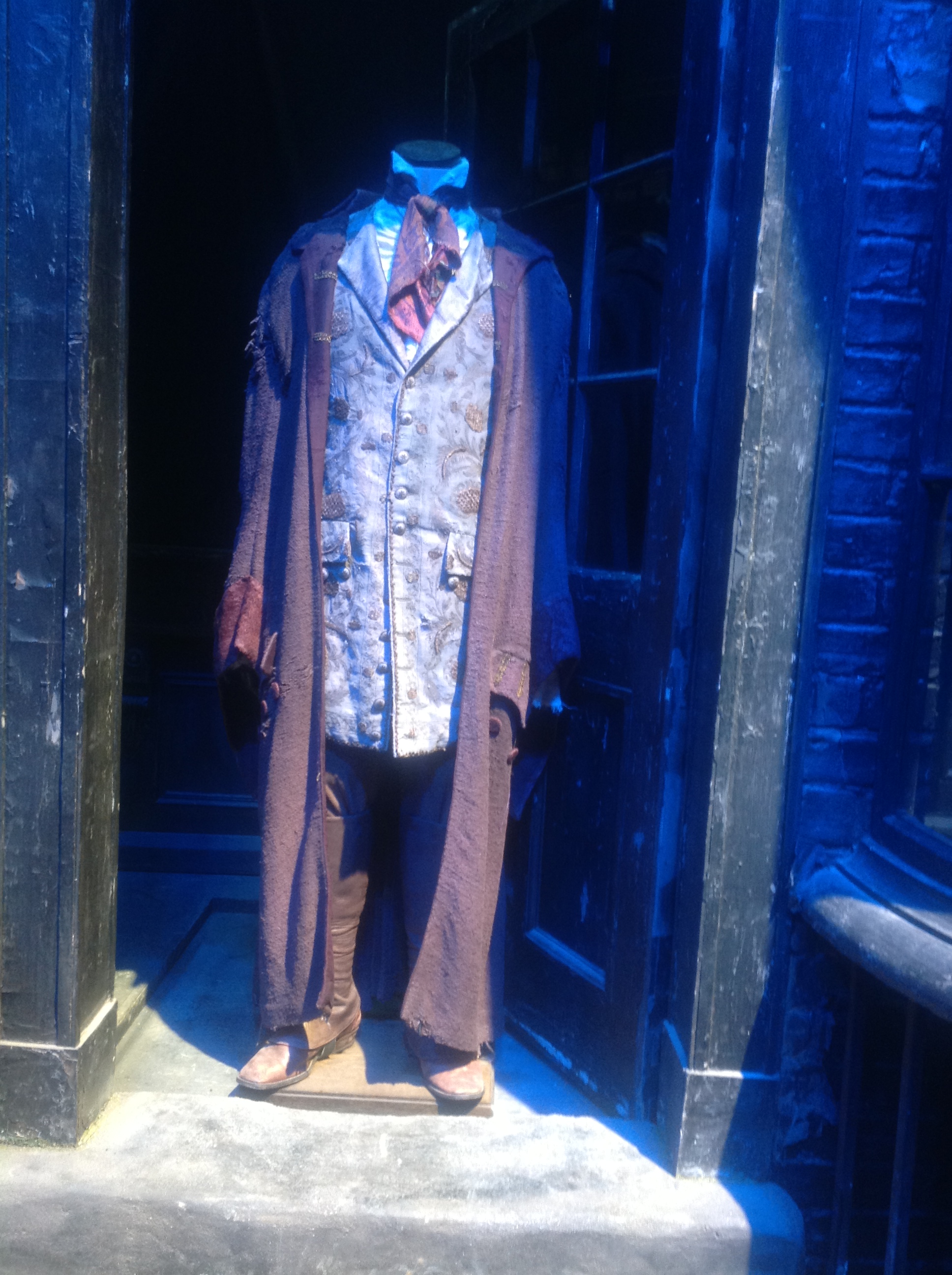 In Diagon Alley, you can see Ollivander's robes on display in the doorway of his shop and find out how the wands you've seen be created were used alongside the special effects within the films. From light-up tips to full bulbs that can light Harry, the Map, and an entire corridor in Prisoner of Azkaban, the SFX team has set up magical effects that mean a lucky few can cast their own spell with a swish and a flick right there by Gringotts Bank.
If you get a chance to see the tour this week, I hope you have a magical experience as I did, and, if not, the standard tour is a must-see for any Potter fan and should not be missed!
A very big thank you to Rowena, Emily, and the rest of the fantastic Studio Tour team!
Want more posts like this one? MuggleNet is 99% volunteer-run, and we need your help. With your monthly pledge of $1, you can interact with creators, suggest ideas for future posts, and enter exclusive swag giveaways!
Support us on Patreon