"Harry Potter" Fan Proposes with a Golden Snitch
Having been part of this fandom for years, we've all heard about fans getting hitched at the Wizarding World of Harry Potter, at movie release parties, or even at King's Cross station.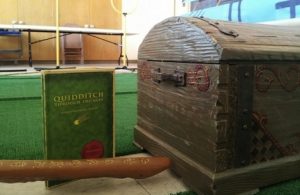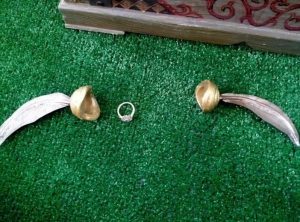 But on the Quidditch pitch?
According to BuzzFeed, Potter fan Rachel surprised her girlfriend Jaquie with a handmade Quidditch set created by Anthony Albano complete with Quaffle, Beater's Bats, Bludgers, and a Golden Snitch.
You'll never guess what Jaquie found within the Snitch!
Pictures of both the Quidditch set and Snitch can be seen above. They can also be viewed in our gallery.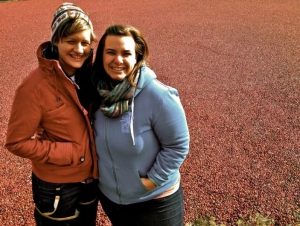 Congrats to the happy couple (Rachel, left and Jaquie, right)