Warner Bros. Studio Tour London – The Making of Harry Potter to Host Troll Week
As part of their first anniversary celebrations, Warner Bros. Studio Tour London – The Making of Harry Potter has announced that they will be presenting Troll Week – a special feature exploring the fascinating world of trolls in the Harry Potter series.
Plans have been made to dedicate a themed week to a magical creature on every anniversary of the Studio Tour's grand opening, and what better one to start off with than the beloved troll as seen during the Harry Potter and the Sorcerer's Stone film.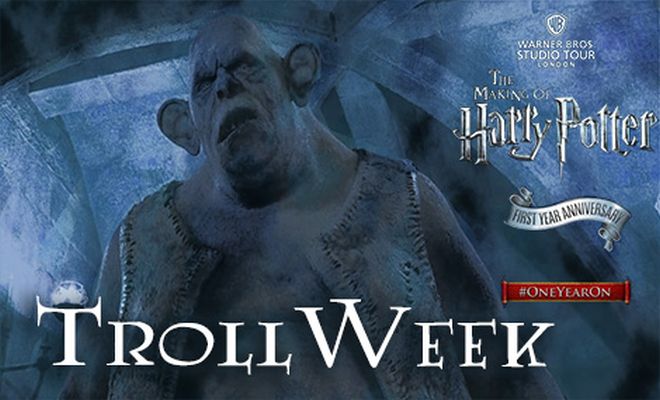 Activities to be held include the following:
Staff members will be on hand to teach troll language, consisting of elaborate rules involving grunting and pointing.
As a follow-up to Wand Week where fans learned how to brandish a wand and administer spells, visitors to the Studio Tour will have to battle a troll in the bathrooms. Warwick Davis will be present giving lessons on how to properly cast the Wingardium Leviosa charm (don't forget the nice wrist movement – swish and flick!).
"Trolls in Tutus" – Evening performances of Barnabas the Barmy's attempt to teach ballet to trolls. As readers of the Harry Potter books may remember, this scene is featured on the tapestry in the seventh floor corridor at Hogwarts. A behind-the-scenes video of the anticipated performance can be seen below.

Which aspect of these festivities are you most excited for?