DragonCon 2013 – My Ultimate Fan Experience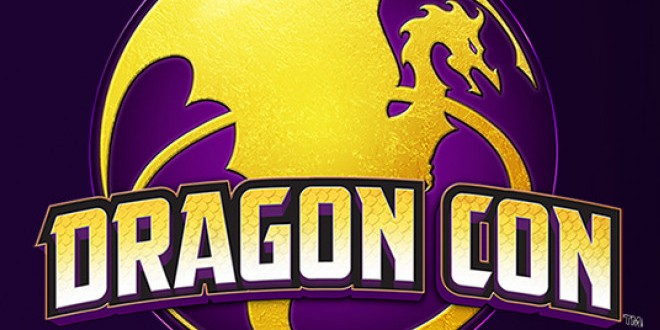 This past weekend, I was lucky enough to represent MuggleNet at DragonCon. For those of you who don't know (and don't feel bad if you're listed among that number, I didn't find out about the convention until this year), DragonCon is "the largest multi-media, popular culture convention focusing on science fiction & fantasy, gaming, comics, literature, art, music, and film in the universe!"
The convention was founded in 1987 and is held in Atlanta, GA over Labor Day weekend.
My DragonCon adventure began in South Florida. I live in West Palm Beach, which is on the east coast of Florida about 2 1/2 hours south of Orlando. My friend, Katie, and I got on the road at 2 p.m. on Friday, and (with stops for munchies and bathroom breaks) we arrived at our hotel, just north of Atlanta, around midnight. I spent a very restless night in my hotel, excited and anxious about my first day at DragonCon.
The first thing that struck me as we drove into downtown Atlanta (very early) Saturday morning was how many people there were. I knew that DragonCon 2012 had drawn 52,000 people, but unless you've actually seen thousands of people walking down a busy street or flooding into already crowded hotel lobbies there is no way to mentally prepare yourself. I have always lived in a fairly suburban area and the large crowds both frightened and excited me. I had previously decided that I wouldn't wear a costume because I would be reporting, taking pictures, and interviewing. As soon as I saw all the amazing cosplays I instantly regretted my decision. I wanted to be wearing my Ravenclaw robes along with everyone else.
Tip: Pre-register your membership and pick up your badges as early as you can. We ended up waiting in a 2-hour line to pick up my friend's weekend badge. (This ended up being the only disappointing thing that happened all weekend.)
Once we both had our badges and were inside the hotels, our DragonCon experience kicked into full gear. The hardest part was deciding which of the amazing panels to attend. We often had three or four panels we wanted to see that were happening at the same time. Although we did not get to see everything, we got to attend all the panels that were the most important to us.
The best panels that we attended:
An Hour with Tonks! with Natalia Tena (Nymphadora Tonks)
GoT: Winter is Coming with James Cosmo (Lord Commander Mormont) and Natalia Tena (Osha)
Spartacus: Gladiators Vengeance with Lucy Lawless (Lucretia), Liam McIntyre (Spartacus), and Manu Bennett (Crixus)
Brothers and Sisters: The Barrowmans on Books with John Barrowman and Carole E Barrowman (co-authors of Hollow Earth)
Arrow: Bullseye! with John Barrowman (Malcolm Merlyn), Manu Bennett (Slade Wilson), Seth Gabel (The Count), Janina Gavankar (Detective McKenna Hall), and Kelly Hu (China White)
Mighty Morphin' Mega Panel with Karan Ashley (Aisha – the Yellow Ranger), Robert Axelrod (the voice of Lord Zedd), and Walter Jones (Zack Taylor – the original Black Ranger)
We also managed to sneak in some writing panels (like Advice for Young Writers and Laws and the Writer). The highlight of our Sunday night was the Yule Ball. It was awesome to see so many Potter fans come out. The Blibbering Humdingers put on an excellent show and there were representatives from all of the Hogwarts houses and even some international schools in attendance. Check out some of the best Potter costumes we spotted at the Yule Ball (and the rest of DragonCon) in the gallery at the bottom of the page.
Although the panels were AMAZING and the balls were a blast, my favorite part of DragonCon was, without a doubt, the Walk of Fame. I managed to get up close and personal with so many of my favorite celebrities!
These are just a handful of the wonderful celebrities that I talked to in the Walk of Fame. I got autographs from Liam McIntyre (Spartacus – top left) and Jim Parrack (True Blood – bottom left) while Katie got autographs from Lucy Lawless (Xena and Spartacus – top right) and Jason David Frank (the Green/White Ranger from Mighty Morphin Power Rangers – bottom right). We also got to talk to Walter Jones (Mighty Morphin Power Rangers), Karan Ashley (Mighty Morphin Power Rangers), Ioan Gruffudd (Fantastic Four), James Cosmo (Game of Thrones and Braveheart), Kelly Hu (Arrow and X2), and John Barrowman (Dr. Who and Torchwood), among many others. All of the celebs were nice, friendly, and welcoming. And, I have to admit, I was fangirling the entire time.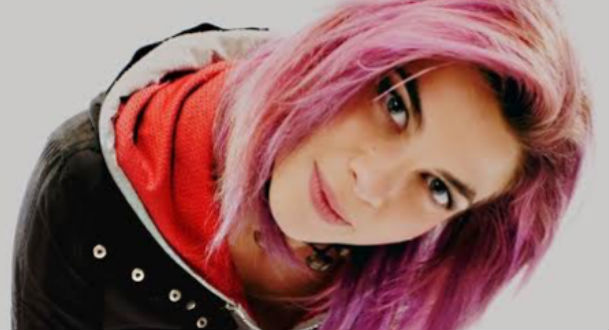 I also got the fantastic opportunity to interview the amazing Natalia Tena. She is best known to Potter fans as Nymphadora Tonks, but she can currently be seen on HBO's Game of Thrones as Osha. She was incredibly nice and down-to-earth and took time out of her extremely busy schedule to answer some of my questions. You can read my exclusive interview with Natalia right here!
It was so hard to leave Atlanta on Monday. We had such a great time at the convention and didn't want our vacation to end. I had so much fun at DragonCon 2013! I will definitely be in attendance next year. And next year I will definitely be staying at a host hotel – that way I can run up to my room and nap between panels.
Finally, I want to thank DragonCon for letting me report on the convention, MuggleNet for letting me represent them, Natalia for letting me interview her, Kevin Young for taking (more than) half of these amazing photos, and, last but not least, Katie Hynes for driving all the way up to Atlanta with me, tolerating me the entire trip, and making my DragonCon 2013 trip one that I will treasure forever.