Hogwarts Express train cars are loaded onto tracks at Universal Orlando!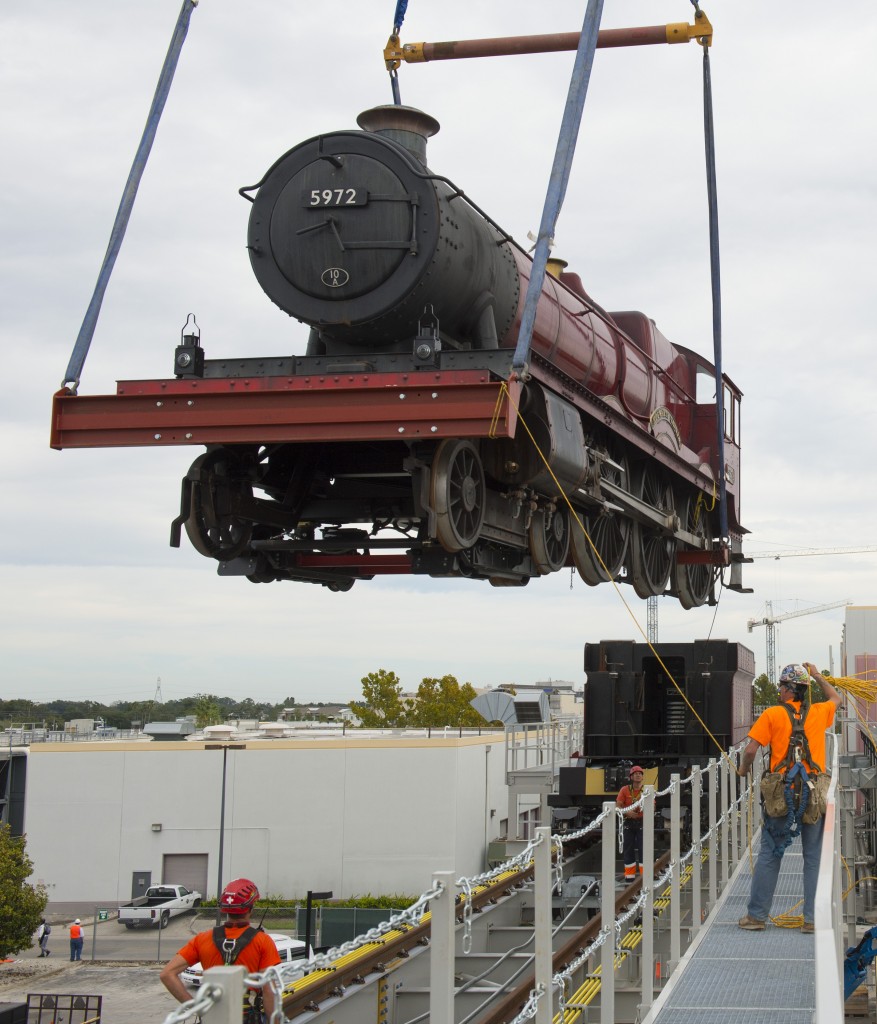 Hi-Res photo courtesy of Universal Orlando Resort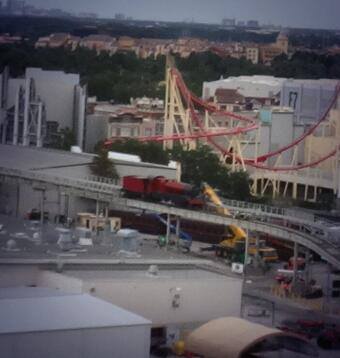 UPDATE: The photo above is from Twitter user @mattguyver showing his perspective as the train is put into place.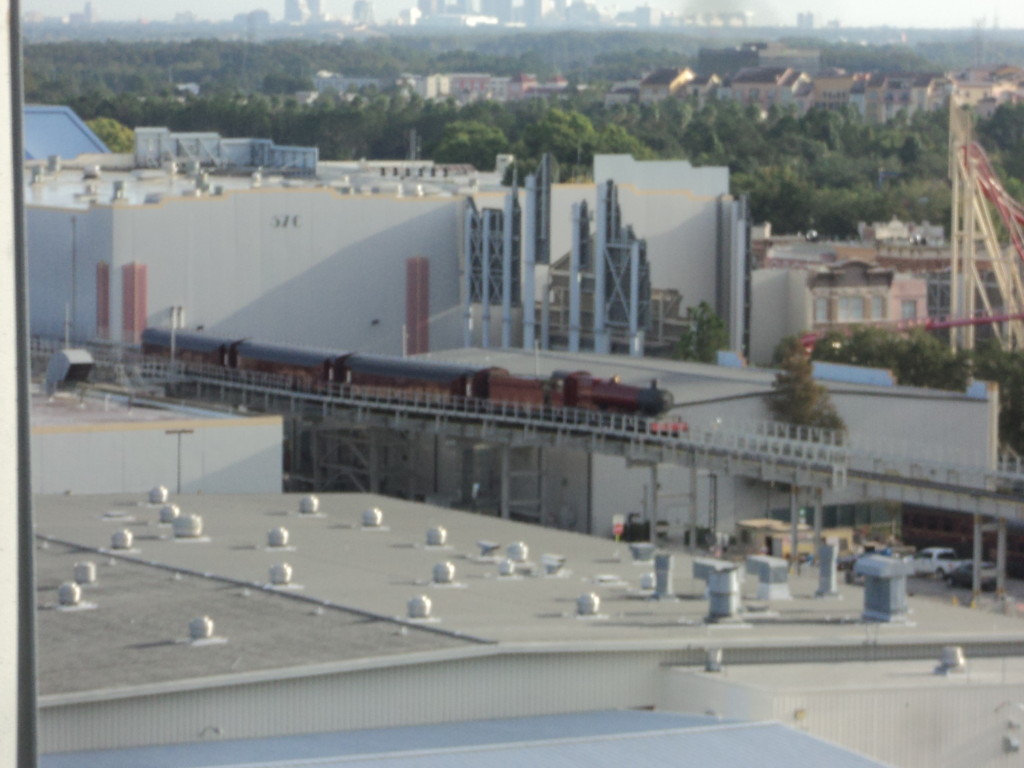 Earlier this month we reported on the first look at a Gringotts cart being put into place at the Diagon Alley expansion and on new promotional art for the expansion, but now there's even more to see! As you can see above, the first of the train cars belonging to the Hogwarts Express are being put into place. When the expansion is complete, the train will run between the new Diagon Alley segment in Universal Studios Florida and the already existing Hogsmeade segment in Islands of Adventure.
From the Universal Orlando press release:
The Hogwarts Express has arrived at Universal Orlando Resort. Today, October 24, 2013, Universal Orlando placed the iconic locomotive and train tender on the tracks between the two theme parks. Just like in the books and films – guests will be able to board the Hogwarts Express and travel between the Wizarding World of Harry Potter – Hogsmeade, which opened in June 2010 at Islands of Adventure, and "London" when the Wizarding World of Harry Potter – Diagon Alley opens at Universal Studios Florida next year."
Thanks to Clint of thrillgeek for the tip!
What part of the Diagon Alley expansion are you most excited for? Let us know in the comments below.