Five Things You Should Know About Sirius Black
Sirius Black would feature as a favorite character for many people. He is a complicated character, though, and definitely not black and white. Sirius is, however, one of the slightly more developed characters in the series, so there are rather a lot of facts that we could share about him.
For the purposes of this post – and the upcoming Expo, where Rohan Gotobed, who played the young Sirius Black in Harry Potter and the Deathly Hallows – Part 2, is a guest – we're going to focus on the young schoolboy Sirius Black. Here are some of the most interesting things about the young Sirius Black.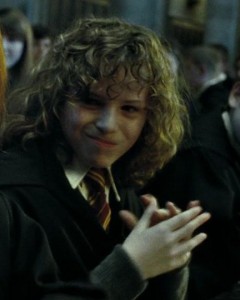 1. When he arrived at Hogwarts, Sirius was glad to be Sorted into Gryffindor – unlike the rest of his family members, who are Slytherin. While at school, Sirius spent a lot of time distancing himself from his family, whom he hates.
2. The Black family crest, which is mentioned in Harry Potter and the Order of the Phoenix and which J.K. Rowling later drew, shows two hounds, two stars, and a sword. The motto of the family is toujours pur, which means "always pure."
3. At school, Sirius learns how to become an Animagus, along with his friends James Potter and Peter Pettigrew, in order to support his friend Remus Lupin, who is a werewolf. Becoming an Animagus is particularly difficult, but Sirius and his friends achieve it by their fifth year, remaining unregistered.
4. Sirius is one of many members of his family who is named after a star or constellation. Sirius is the Dog Star, which, considering that Sirius transforms into a big black dog when he becomes an Animagus, seems to be J.K. Rowling's way of giving us an early hint! Sirius is the brightest star in the Canis Major.
5. Speaking of black dogs: Sirius transforms into a black dog, which is later mistaken for the Grim, an omen of death. The black dog is an image that reoccurs frequently in English folklore and is often associated with death.
As always, J.K. Rowling manages to weave many hidden depths and details into Sirius's character – and there are many more things that we could have put in here. What is your favorite – or most unexpected – fact about Sirius Black's character? What would you include in this list?
Want more posts like this one? MuggleNet is 99% volunteer-run, and we need your help. With your monthly pledge of $1, you can interact with creators, suggest ideas for future posts, and enter exclusive swag giveaways!
Support us on Patreon