Who Wore It Better: Viktor Krum or Kanye West?
There is a chill in the air. I can feel it nipping at my heels as I stroll to the barbershop each morning for necessary touch-ups (I wouldn't want to appear in disarray, would I?). Yesterday morning as I seated myself in the chair so that someone else could deal with my bed head instead of me, I felt inclined to request a couple of Muggle publications for something new to pass the time. I find the lack of movement in the photos disconcerting, but also rather rebellious. When I feel like living on the edge, there's really nothing better than a good Muggle magazine to keep me on my toes. As the barber tamed my luscious curls, I came across an advertisement for winter coats in the Muggle magazine I was perusing. It was quite stationary, as usual, but also very effective. I immediately knew I needed to feature some beautiful outerwear in this month's column.
So without further ado, our two competitors: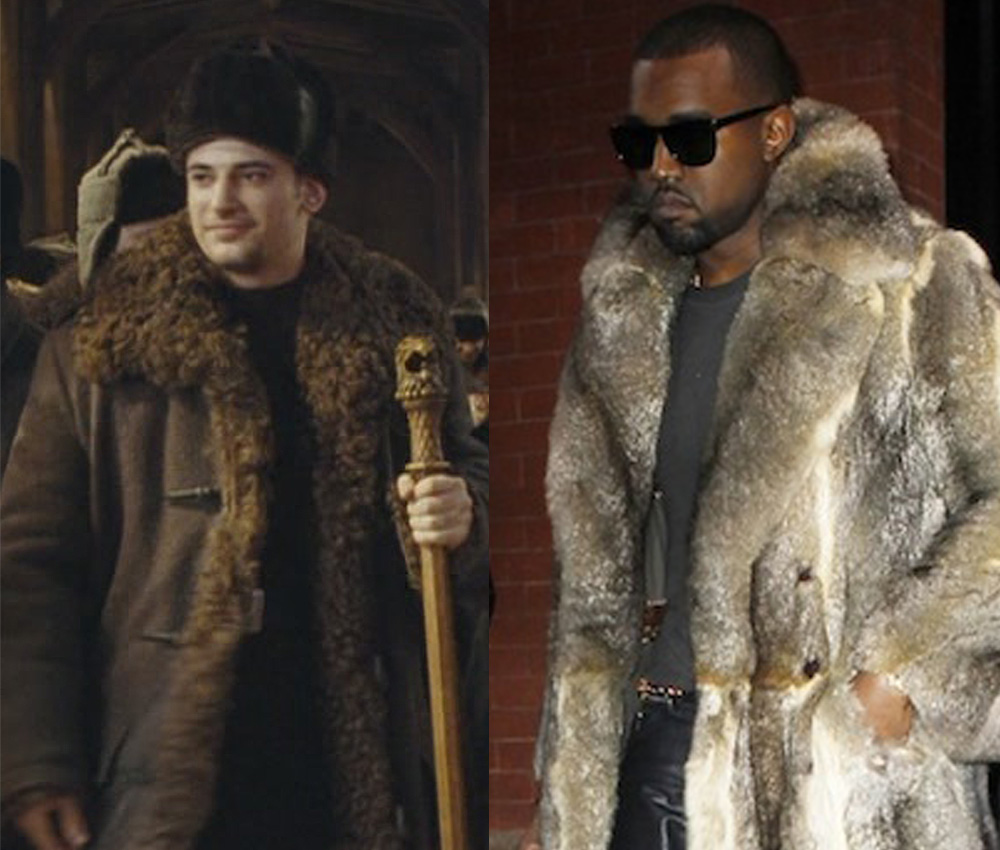 These gents know how to keep warm! On the left is famous international Quidditch player Viktor Krum, and on the right is Muggle rapper and performer Kanye West. Sporting similarly stylish coats, both athlete and musician know how to wear fur. Mr. West is favoring an all-over furry look, while Mr. Krum is using the natural material more sparingly. Mr. Krum's coat boasts fur lining on the inside while exposing only a little of that gorgeous material as a trim on the outside of his garment, while Mr. West's coat is clearly utilizing fur for show instead of warmth. I, of all people, appreciate the showiness of Mr. West's coat, but on days such as this, I value the interior warmth of a fur-lined coat more than the outward showiness of a garment that puts all of its warmth on the outside rather than the inside. Mr. Krum has achieved warmth and style all in one adorable little package of coat and matching hat. For this reason, I must declare Viktor Krum the winner of this week's contest. Check back in next month for a new pairing! Stay radiant!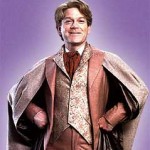 Gilderoy Lockhart
Order of Merlin (Third Class)
Honorary Member of the Dark Force Defense League
Five-Time Winner of Witch Weekly's Most Charming Smile Award
Check out all of our "Who Wore It Better?" posts.
Did you know that MuggleNet is 99% volunteer-run? With your monthly pledge of $5, you can provide monetary support to our volunteers while becoming eligible for exclusive swag giveaways!