First Look at Jim Kay's Illustrated "Chamber of Secrets"!
We're extremely excited here at MuggleNet today because the first look at Jim Kay's upcoming illustrated Harry Potter and the Chamber of Secrets has been revealed. The first fully illustrated book in the series, Harry Potter and the Philosopher's Stone/Sorcerer's Stone, was released last October, and since then, we've been waiting to learn more about the next in the series.
Today, BuzzFeed revealed the cover for the upcoming Chamber of Secrets book, plus one further exclusive image from the book. As we're sure you're aware, the images for the first book were lavish and breathtaking, so we're delighted to see that the images for the second book promise just as much. Below, you can see the full cover, which echoes the same style as the first one and shows the iconic moment that Fred, George, Harry, and Ron fly to the Burrow in the blue Ford Anglia.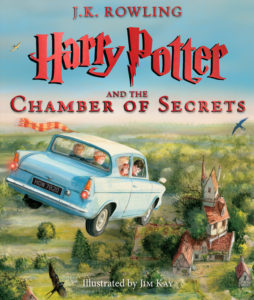 The UK cover differs very slightly from the US one, as you can see below: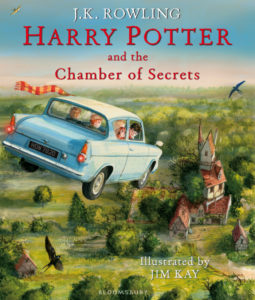 Plus, there's a special double-page spread detailing the phoenix, showing the phoenix in all its glory and many extra details.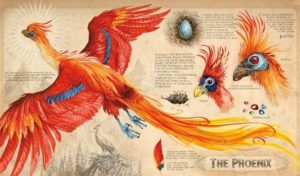 In addition to Buzzfeed's reveal, Pottermore has also released two additional images – one of Hagrid and one spread detailing mandrakes.
It was revealed at Harry Potter Book Night back in February that Jim had finished all the images for the book, so we're sure we'll see more before too long!
Chamber of Secrets will be released October 4, 2016.
What do you think of the new images? Do you want to see more or keep it a surprise for when the book comes out? What else do you hope to see illustrated in the book? Let us know in the comments!