Conventions and Events List 2016–2017: No Muggles Allowed!
With convention season upon us, there are a large number of nerdy events to attend. In a perfect world, we would all like to attend each and every one of them, but unless you have a Time-Turner and a bursting Gringotts vault, that isn't likely to happen. To help you narrow down your search and get a little information on what these events have to offer, we've compiled a list of some of our favorites coming up in the next year and a half, along with some comments from MuggleNet staff who have attended these events in the past. Let us know in the comments if you have any questions, and we hope to see you out there this summer!
2016: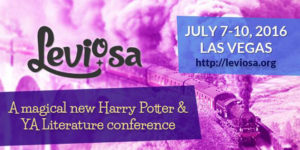 Leviosa Con (Las Vegas, NV)  – July 7–10
"This is the very first year of Leviosa! Quite a few MuggleNet staff (myself included!) will be making the trip to Vegas for a weekend of Harry Potter and other young adult literature panels and workshops. I've never been any further west than Tennessee, so I'm stoked to see Nevada for the first time and hang out with my HP family!" – Amy Hogan
Robercon (Binghamton, NY) – September 24–25
"Robercon is a small, hometown convention that celebrates everything geeky. It's an affordable and fun weekend or day trip from surrounding areas. I might be a little bit biased, with it being in my hometown, but I enjoy going every year and interacting with the Potter fans of all ages who are still super passionate about the series all these years later. If you're coming from out of town, make sure to try some spiedies at the Spiedie & Rib Pit on Front Street! I'll be around again this year, so come see me!"  – Amy Hogan
"A fun, small convention for those in the area that hits all the main geeky points. A great value with programs for all ages makes this a great weekend for families to celebrate the things they love together. The staff love what they do and are willing to answer any and all questions you may have." – Lizzie Sudlow
LeakyCon (Los Angeles, CA)  – October 19–23
"Quite possibly the largest way to make ten new friends in 24 hours or less. I attended LeakyCon in 2012 in Chicago, and I was floored by how embracing the community was. Luckily enough, I got to perform in the Opening Ceremony, and the aura of the audience was incredible. This is one con I wish I could make it to every year because the programming makes me wish I had a Time-Turner so I could see it all!" – Lizzie Sudlow
"LeakyCon 2014 was my first fandom convention ever. I was a little nervous about going, but it was absolutely worth it! I got to meet about half of the MuggleNet staff and had the most incredible experience in Diagon Alley at their private Open at the Close event. The programming was stellar, there were plenty of opportunities to interact with the talent, and I found the length of four nights and five days to be just enough time. I am very much looking forward to the return to the Harry Potter focus this year and cannot wait for October!" – Felicia Grady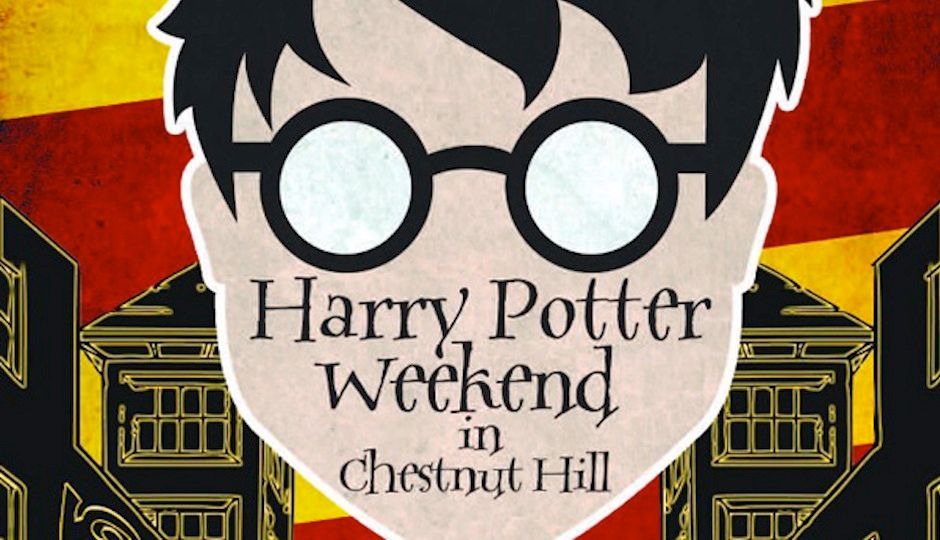 Chestnut Hill Harry Potter Weekend (Philadelphia, PA) – October 21–22
"If you're looking for a quiet weekend in a cute town that's packed with Potter fans, this is it for you. While the programming isn't substantially large, there are tons of things to do around town for the younger fans. Also, the pub crawl on the first night was one of my favorites. Fans are also able to listen to live readings of one of the books throughout the day. This is one way to embrace Potter culture without having to break the bank!" – Lizzie Sudlow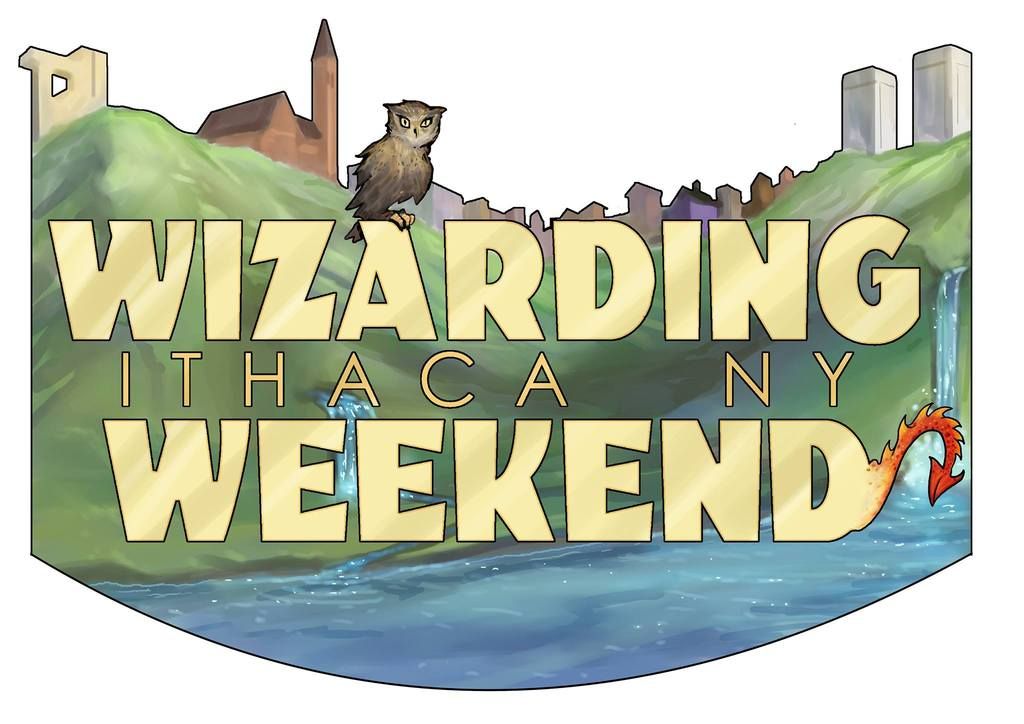 Ithaca's Wizarding Weekend (Ithaca, NY) – October 28–30
"The best part about the Wizarding Weekend is that it's completely free. I can imagine it's a blast for little kids, and I had a great time just walking around and taking it all in last year. Ithaca is a neat, little town, so definitely explore outside of the festival area as well. The gorges and waterfalls are unbelievable." – Amy Hogan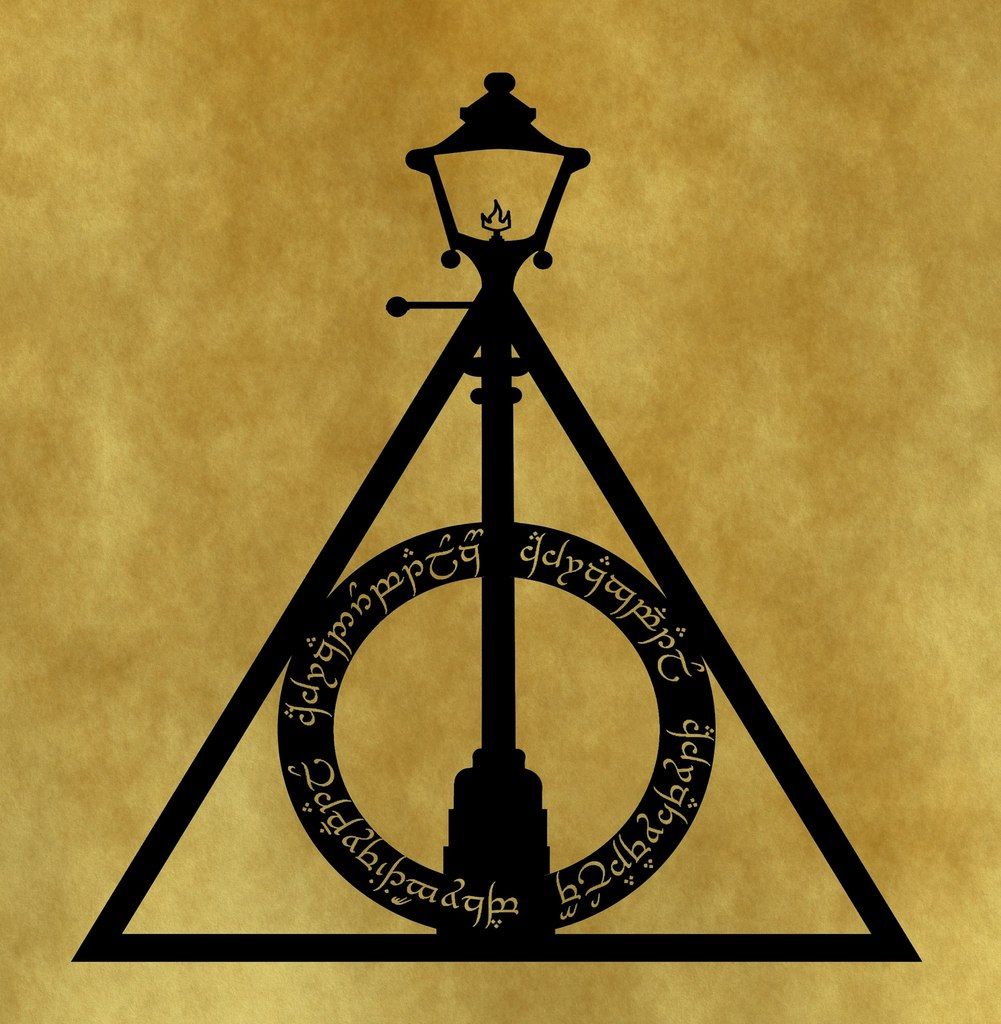 CONjuration (Atlanta, GA) – November 4–6
"CONjuration is a growing magical fandom that allows fans from multiple genres to come together and celebrate their individualism through CosPlay, panels, games, and even some amazing entertainment through special gatherings all weekend long. This coming November, fans can expect a wide assortment of fandoms gathering together with MuggleNet presenting its own panels and games." – Keith Hawk
2017: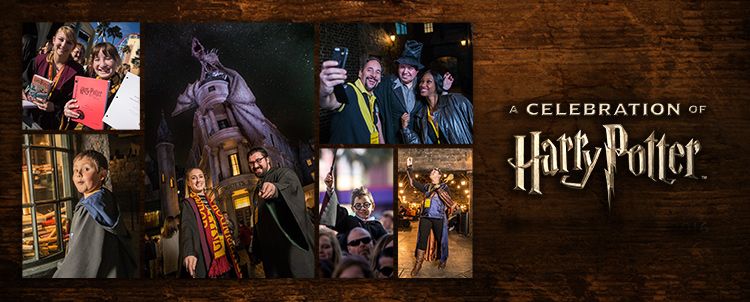 A Celebration of Harry Potter (Orlando, FL) – January (no official dates yet)
"I went to the 2016 celebration, and it was an amazing experience. I was very lucky that the stars aligned and I could go on my meager budget, since even getting into the theme park is insanely expensive. It is definitely a costly event, but I was in heaven. You can experience the theme parks and attend panels about the creation of the films, which is perfect for film enthusiasts. Just know that you are not going to get close to the film talent during the Q&A sessions unless you are willing to spend even more money. Your best bet is to keep your eyes open in the evenings after all the panels are over since some of the actors will wander the park when they are done for the day. I had a lovely conversation with Katie Leung in Knockturn Alley." – Amy Hogan
"As someone who embraces any opportunity to go to the Wizarding World of Harry Potter parks, this was a must-do for me. I was able to enjoy all of the park and relish in everything the Celebration had to offer. Waiting in line for an hour to get into the Expo was absolutely worth it since I was able to see so much and see some stars along the way. Even if you do not want to attend the panels and talks, there is still plenty to do considering you're in Hogsmeade and Diagon Alley! I cannot wait to go again." – Lizzie Sudlow

Emerald City Comic Con (Seattle, WA) – March 2–5
"Expect long lines. Expect invasion of your space. Expect crowds. For panels, depending on the rules of that particular convention, expect that you should show up to the first panel of the day, get the very best seat you can, and STAY THERE. We had tenth-row seats for the Phelps panel. We had to run to get our photo op after the panel, and when we came back, our seats for the Nathan Fillion panel were taken and never to be seen again. Bring snacks because lines in any food area are HORRENDOUS. Most places allow you to bring in those individually wrapped items like granola bars and string cheese, etc. You want something that you can easily eat between panels or while you're walking the convention floor. Don't worry about being a geek. GEEKS RULE. You've found your home! You're going to geek out. No matter if you are a convention newbie or an old pro, all those geeky feelings are coming. EMBRACE THEM." – Aimee Krenz
MISTI-Con (Laconia, NH) – May 18–22
"My favorite part about MISTI is just the amazing community atmosphere. I had such an incredible time last year. Great programming and fun activities going on all day, but most of all, just really great people to spend a weekend with! The programming is very in depth and academic, so adult fans can look forward to getting a lot out of these knowledgable discussions. The ball with a DJ on the last night is a blast, and the farewell breakfast the next morning is bittersweet. Bring a jacket and other warm clothes since it is on a lake in New Hampshire in May. It will still be chilly in the evenings and probably during the day with the winds off the water." – Amy Hogan
"A convention truly unlike any other. Geared for more adult fans, MISTI offers insightful panels presented by convention attendees themselves. Be prepared to dance your butt off to stay warm since the big dance is outside in a tent, but even the lake weather won't be able to stop you from having a good time. One of my favorite moments was being able to watch the sunset every night while standing out on the lake. Additionally, the keynote lunch with John Granger impressed me in more ways than one. Highly suggested for anyone willing to make the trip!" – Lizzie Sudlow
Help out your fellow fans by leaving some information about your favorite conventions and events in the comment section!