Quidditch Plaque Brings Magic to Bristol Children's Hospital
Over a year ago, a mysterious plaque appeared outside the Bristol Royal Hospital for Children, seemingly commemorating the installation of the goal posts used in the 1998 Quidditch World Cup: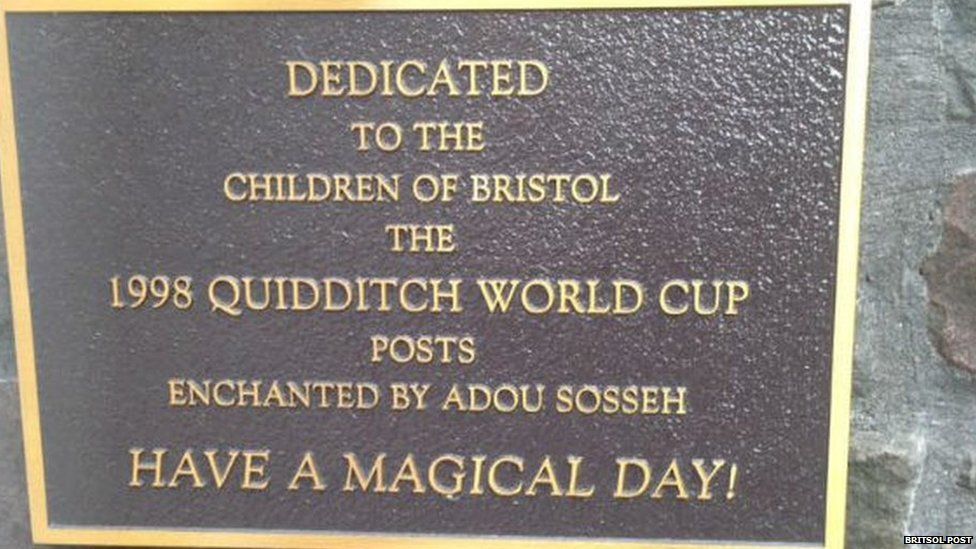 The goal posts in question are actually a 2001 sculpture called Lollypop-be-Bop that stands outside the hospital – or so unsuspecting Muggles might believe. We can definitely see the similarity: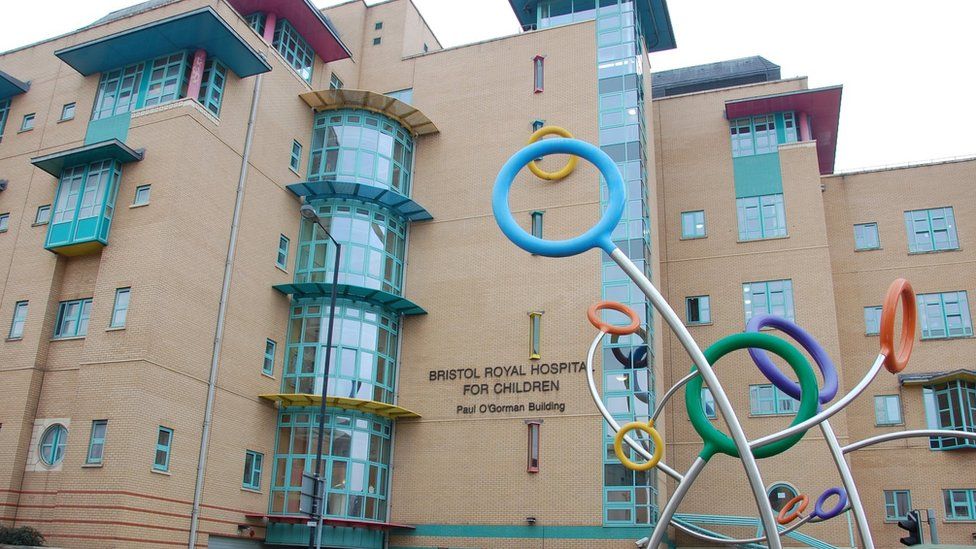 But in the 18 months that the plaque has been bringing smiles to passersby, the hospital staff never even knew it was there. Now, a recent BBC article has traced the origins of the magical nameplate. It turns out that the project was the brainchild of 27-year-old Cormac Seachoy, a graduate of Bristol University who died of cancer last year.
Seachoy launched a crowdfunding campaign to pay for the plaque and secretly affixed it to the wall late at night in November 2014. Although he slyly commented on the plaque's appearance on Twitter, no one seemed to take much notice:
So..This plaque popped up last night outside the Bristol children's hospital! #quidditch #bristol #xmaaaass pic.twitter.com/OaMVWYh6vO

— CSeachoy (@cseachoy) November 30, 2014
Seachoy's friend and accomplice, James Carberry, said of Cormac's undertaking,
He always used to say how the sculpture looked like the Quidditch posts. He wanted the children at the hospital to think they were a gift from wizards. We met outside the hospital, and he came with this beautiful bronze plaque and a tube of industrial strength adhesive.
The pair's plan hit a snag when they realized they didn't have anything to open the tube of adhesive with, but Cormac wasn't giving up that easily! Says Carberry,
He sent me to a pub around to ask for scissors, pretending we were opening a pop-up shop around the corner. I'll never forget the look on the barman's face as I asked him for the scissors, but he reluctantly agreed, and we were able to put the plaque up. It would really put a smile on his face to think that people are now talking about the plaque and that the hospital's decided to keep it. He didn't really want much attention from the plaque. He just wanted to do something that would make people smile on their way in and out of the hospital.
This is such an amazing story that J.K. Rowling herself even took note of the lasting impact of Seachoy's scheme:
One of the most beautiful Potter-related things ever.

I'm not crying. YOU'RE crying. #CormacSeachoy https://t.co/lmz9k4QaPL

— J.K. Rowling (@jk_rowling) June 9, 2016
Today, let's raise our wands in honor of Cormac Seachoy and one of the sweetest Harry Potter tributes we've ever seen. Thanks, Cormac, for making the world just a little more magical.