Why I Still Love the Studio Tour
MuggleNet was invited to join Sky Movies to celebrate all things Harry Potter at the Warner Bros. Studio Tour London – The Making of Harry Potter. Sky Movies knows we love a Potter marathon and organized some extras at the tour!
Our recent visit reminded us how awesome it is to be able to attend the studios where they created the films. So here are my five reasons why every Potter fan should visit!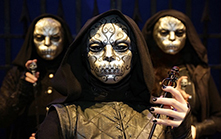 Since I'm slightly scared that they are about to Apparate into the coffee shop I'm currently in, I thought I should put them first. For special events, the Death Eaters will invade the studios. Do not be fooled to think that they won't cause trouble. Hey, it's not Lucius Malfoy under there, but they are utterly terrifying! Approach with caution, constant vigilance. You have been warned!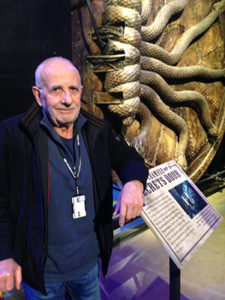 As part of the special event, John Richardson – Special Effects Supervisor, was on hand to demonstrate how the door to the Chamber of Secrets worked. Also on hand were some of the master wand makers who created the wands for the films. They have the inside scoop on how they were made! My favorite fact was that they sourced very special wood to use to make wands from – prehistoric wood, in fact!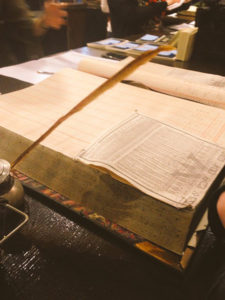 The Studio Tour knows how special the set is to fans and gives us more than a glimpse into how it worked. Every time I've been, there have been different props on display. It's great to try to spot the new additions.
We were super excited to hear snippets on how they are preparing for opening mumber four, Privet Drive! This is the first time that the house will be open to fans. Want to be the first fan through the door? Click here to enter the competition!
I know it sounds lame, but it's true! It's a magical experience and feels like coming home everytime!
Check our Twitter for more photos from our recent visit – @MuggleNetLive