Funko Pop! Announces Newt Scamander Figure!
Exciting news, Funko Pop! fans – there will soon be a brand new figure to add to your collection – none other than Mr. Newt Scamander himself!
With the release of Fantastic Beasts and Where to Find Them fast approaching, anticipation for the film is building week by week. Funko Pop!, which has previously released several series of Harry Potter figures, including the trio, as well as Hagrid, Voldemort, and more, has announced that they will be adding Newt Scamander to the collection.
The figure features Newt's Hufflepuff scarf, his wand, and that infamous case! Check it out below.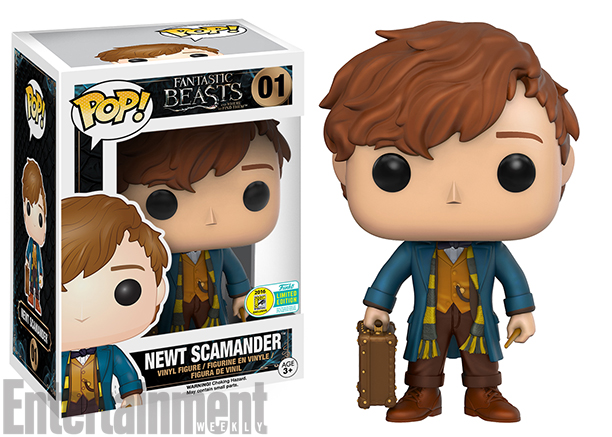 The figure will be released at San Diego Comic-Con, which takes place July 21–24, before being sold in Barnes & Noble stores.
What do you think of the figure? Will you be adding Newt Scamander to your collection? Let us know in the comments!