Check Out These "Harry Potter" Tie-In Books, Coming This Fall!
We posted last week about some of the Fantastic Beasts and Where to Find Them tie-in books fans in the US and UK could expect this fall, and today we're excited to share the covers for three of the forthcoming US titles from Candlewick Press! Want a sneak peek at what will be on your holiday wish lists this year? Then read on!
The covers were released today by Entertainment Weekly. First up is J.K. Rowling's Wizarding World: Movie Magic Volume One: Extraordinary People and Fascinating Places by Jody Revenson (who also brought us the Harry Potter titles The Character Vault, The Creature Vault, and The Artifact Vault, among others), due out October 18.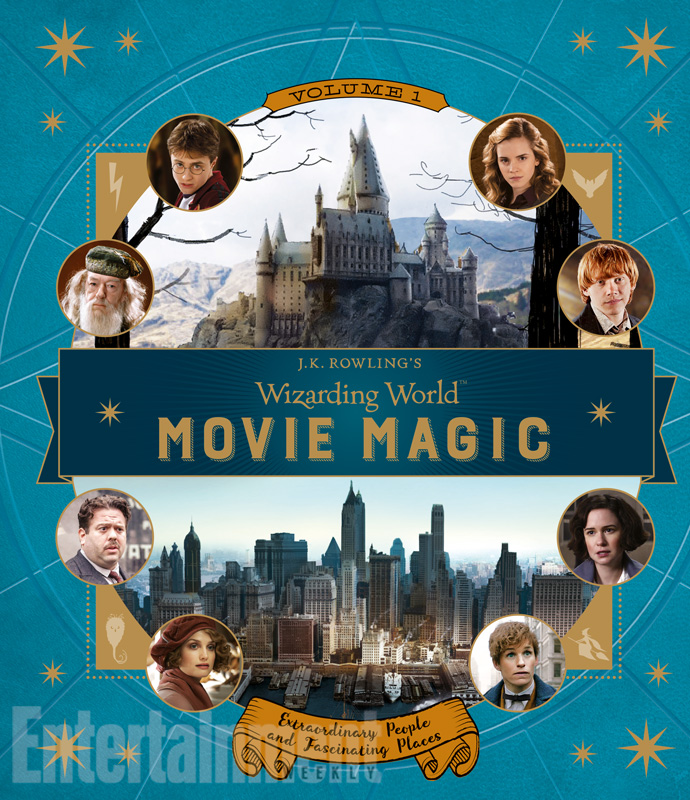 Featuring all eight Harry Potter movies and the upcoming movie Fantastic Beasts and Where to Find Them, this magical book is the ultimate insider's guide to the films from J.K. Rowling's [w]izarding [w]orld for young fans. From the gilded halls of Gringotts and Hogwarts to the New York City of Fantastic Beasts and Where to Find Them, each page of this book delivers a fun, interactive experience for young readers as they discover how the extraordinary places and fascinating characters of the wizarding world took shape onscreen. Filled with lift-the-flaps, stickers, and other engaging inserts, this engrossing book overflows with captivating facts about the movie magic used to create a world fit for witches and wizards. Including insights from the actors who played Harry Potter, Professor Dumbledore, Newt Scamander, and many more, this book is a must-have for young fans of the [w]izarding [w]orld.
Next up is Harry Potter: Winter at Hogwarts: A Magical Coloring Set, also due out October 18. You may think you've had enough of adult coloring books, but with a build-it-yourself 3D model of a Firebolt and DIY Harry Potter gift tags, this release may change your mind!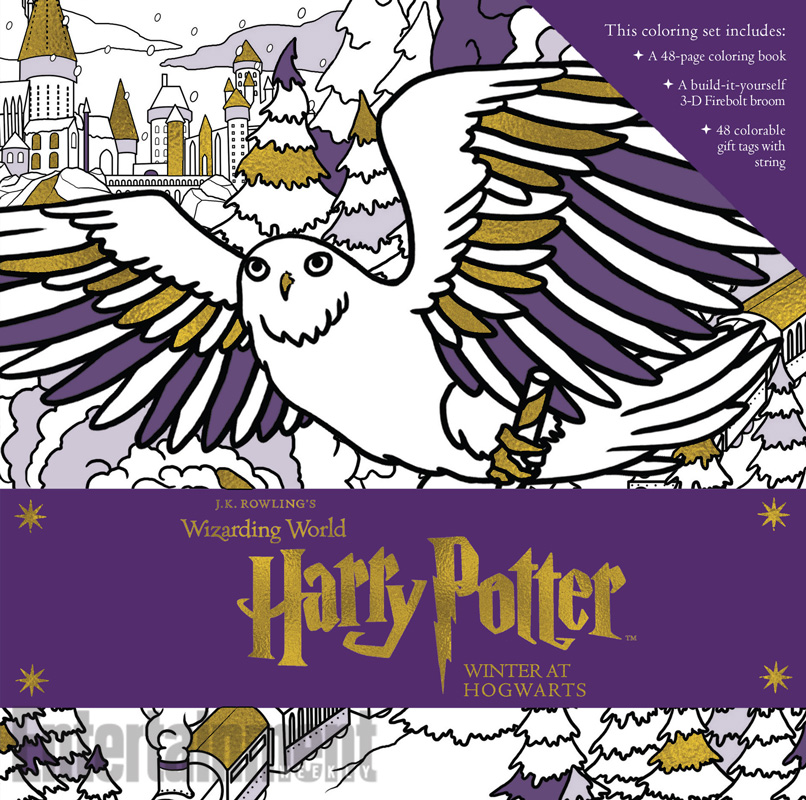 An interactive coloring set featuring everything needed for Harry Potter fans to explore the color of the winter season and share it with friends and family. From the snowy Great Hall to the Yule Ball, the winter season at Hogwarts is truly magical. This fun, interactive set features everything Harry Potter fans need to explore the color of the season.
Finally, we have J.K. Rowling's Wizarding World: A Pop-up Gallery of Curiosities, by James Diaz and illustrated by Sergio Gómez Silván, due out November 1.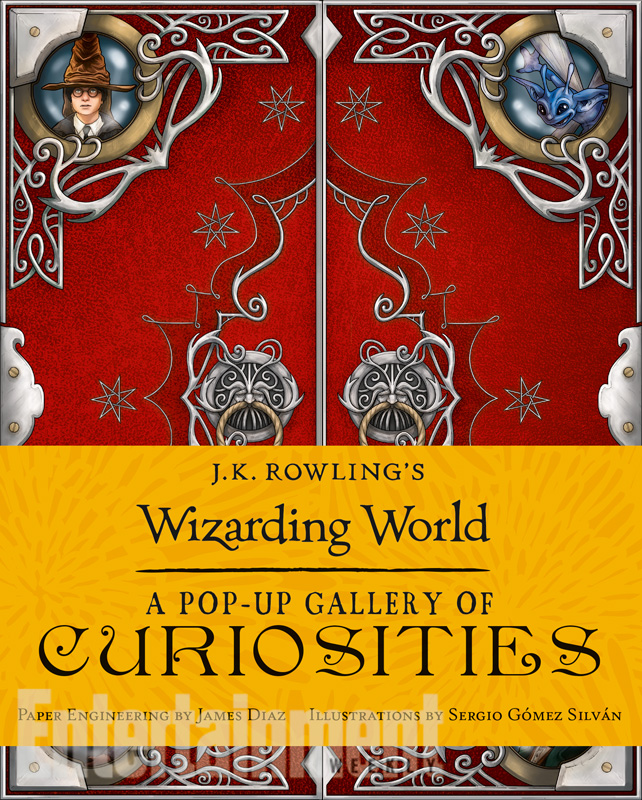 J.K. Rowling's [w]izarding [w]orld is full of magical curiosities: a flying car, a hat that sings, an enchanted case, and so much more. This small, deluxe pop-up book showcases three-dimensional renderings of some of the beloved curiosities from the Harry Potter films, including two pops related to the upcoming Fantastic Beasts and Where to Find Them. Pull[-]out flaps will feature text that delves into the items on each spread and how they were achieved in the films. This book features doors that open from the middle of the front cover, a sturdy magnetic closure, and elastic loops to hold each pop firmly in place, making it a perfect stand-alone display.
Will any of you be picking up these titles once they're released?