Nail Polish and Radish Earrings: Female Friendships That Gave Us Squad Goals
Is there anything better than chilling with your bestie while playing Exploding Snap in the dormitories or drinking butterbeer in Hogsmeade? I know I would be lost without my friends, and the Hogwarts girls are exactly the same! Here are the female friends who give me and my girls squad goals!
Cho and Marietta
Squad Goal: Loyalty
Seriously, Cho and Marietta are so loyal to each other. Marietta stood by her friend all through the aftermath of Cedric Diggory's death and Harry Potter's media firestorm. Cho lost many friends in defending Harry, but Marietta continued to be her best friend. They stuck together through thick and thin, even when Marietta ferreted out the rebellious group, Dumbledore's Army, to Umbridge. Cho stuck up for her friend and her choice, knowing more about her and her situation than anyone. Cho lost friends and the possibility of becoming something more with Harry Potter because of her convictions, but she and Marietta both knew who really had their backs. Who wouldn't want that as a part of their friendship? (But let's skip the betrayal part!)
Lavender and Parvati
Squad Goal: Intimacy
Think long nights whispering to each other in the dorms, passing notes in class, and reading the stars together. That's a level of closeness not shared by many. Lavender and Parvati shared just about every aspect of their lives together. While we didn't see much of the Gryffindor girls' dorms in the books, the closeness shown by Lavender and Parvati as they attend Divination together is definitely squad goal worthy. They shared a table and a crystal ball and swapped tea leaves. I guarantee that they read each other's fortunes and horoscopes daily in their dormitories, giggling as they painted each other's toenails. That level of intimacy goes beyond best friends and into a sort of sisterhood. Who doesn't want a best friend/sister to spill your secrets to?
Ginny and Luna
Squad Goal: Fierceness
Who in all of Hogwarts could stop this dynamic duo? Ginny was friends with the Ravenclaw oddball long before she joined Harry's merry little group of rebellious misfits, but the group only cemented their friendship further. Each girl had her own brand of fierceness, but combine them together and their joint game is too much for the other squads to handle! From Luna's unique fashion accessories and Ginny's motto of "Anything's possible if you've got enough nerve," this girl squad wouldn't let anyone stand in their way, not even the end of the world. If there were any girls who'd snap their fingers in a Z formation in perfect sync, these would be the girls.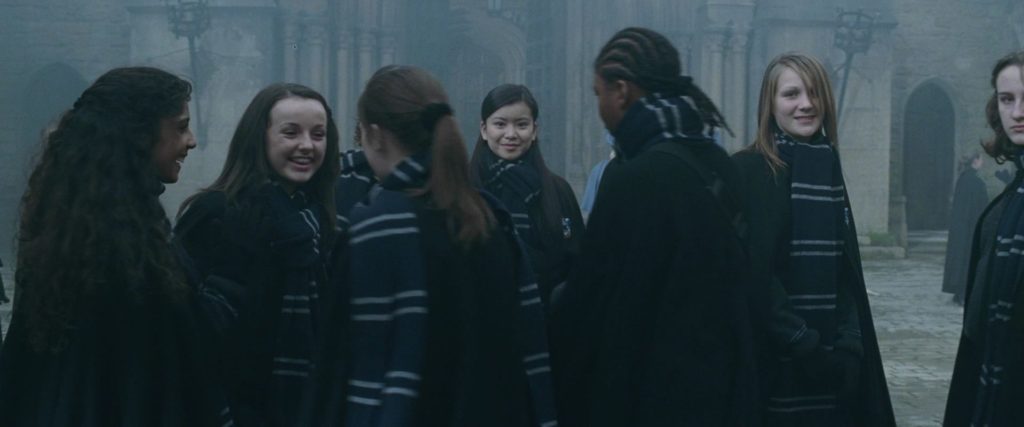 Every time I think of these girls, I only wish that they were a part of my squad. Squad goals are rampant in these friendships and only make me happier to have my girls by my side. For the ultimate definition of girl power, look no further than these female friendships!