"Potter" Halloween Costumes Inspiration
With October on the brink, it's time to start thinking about Halloween costumes, and here at MuggleNet, we want to offer some ideas.
Maybe you want to dress up as Hermione but prove to everyone you read the books. If so, Haley's costume is for you.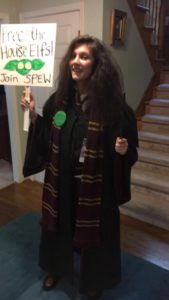 Or perhaps you're looking to do something more animal-geared. How about a human Hedwig? Get some inspiration from Daisy.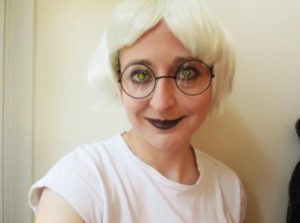 Maybe you want to channel your inner Death Eater? Take it one step further with Megan's "Hot Mess Bellatrix."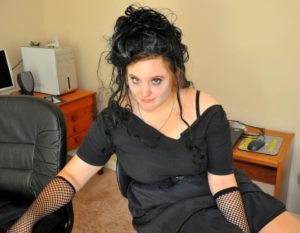 How about the general and classic Hogwarts attire? Look no further than Alison's costume.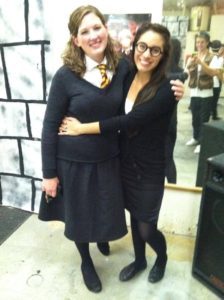 And then there are the new costumes to be explored based off of Cursed Child. Two staff members are hard at work on their inspired outfits: one of Delphi and one of Albus Potter, but made for females.
For Delphi, Ameythist is wearing black jeggings, dark gray boots that lace up to the knee, a black shirt, and a gray military style jacket. This all gets topped off with a winged tattoo on the neck, a wand, and a curly silver wig with blue tips.
For the Albus Potter costume, Alison is wearing gray pants, a white and green baseball tee, a green hoodie, and a ponytail. Sounds easy enough and comfy!
While costumes can be stressful for some, it's important to note that sometimes all you need is one staple piece or accessory to help create a number of options. Whether it's your House tie, a sweater, or even a school bag, this can unlock the potential for much more.
Michael knows all about this with his plethora of Potter costumes over the years.

Do you have any Potter costume ideas so far? Drop them in the comments!